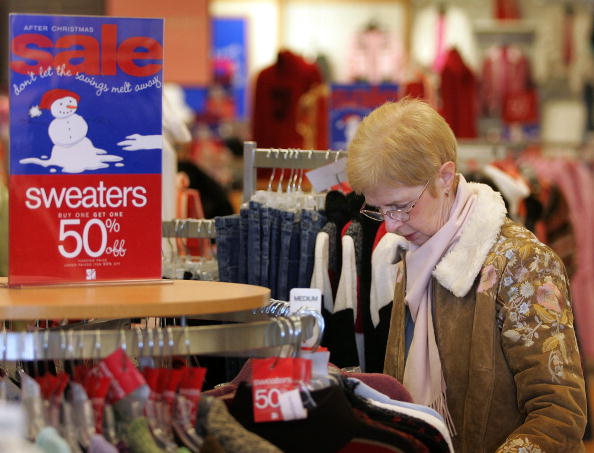 Shopping for the holidays can become tiring when you're doing nothing but shopping for everyone else. Sometimes you just want to spend a little time splurging and buying something for yourself, which is where Dress Barn comes in handy. If you are shopping on a budget and you want to get yourself a little something, go to Dress Barn. The styles encompass a number of ages and style preferences, and there are so many ways you can save when you shop here.
The Dress Barn credit card, for example, is a great one to have if you are a big fan of this store. Most people apply for this card because of the great savings, and that's okay. With the Dress Barn card, you'll be able to buy the things you'd buy anyway, but you'll get discounts and have access to great sales that you would not have without this card in your wallet. Let us show you just how much you can actually save with this credit card.
First Purchase Discount
It's a great idea to apply for this card when you make a big purchase. Why? Because when you are approved for the card and you use it to make your first purchase, you will automatically receive 10% off the total cost of your purchase – no exclusions. You can buy all sale items, full price items or a mixture of both. There is no minimum or maximum purchase necessary, either.
Cardmember Promotions
One of the biggest benefits to having this credit card is the sheer number of cardmember promotions available. These promotions will help you save significantly when you shop at Dress Barn. You will receive discounts, days when you get to take a percentage off your purchase and other benefits that regular shoppers don't receive. And these promotions happen more often than most people think.
First Notification
With a Dress Barn card in your name, you will receive notifications via email and snail mail about all upcoming sales. What does this mean? This means you can get into the store and save money on the things you want most when they go on sale because you know before anyone else that they're being added to the big sale. It makes saving so much easier. It also makes it possible to get to the store before your favorite styles and sizes sell out during the sale.
Photo by Tim Boyle/Getty Images