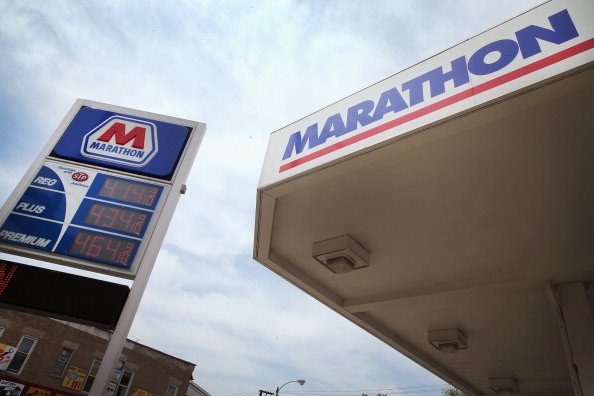 With more than 5,300 locations across the country, it's no wonder with the Marathon Gas Station is one of the most popular. This is a service and gas station that features competitive prices and also makes sure that people are convenienced when they have to stop for gas or accessories that make road trips that much simpler. One of the bigger gas stations in the country, these are everywhere in just about every major city and plenty of smaller cities. The company offers consumers a credit card that is designed strictly for use at the pump so that you don't have to worry about running up debt all over the place. You can use this card to make purchases at the pump, save on gas and earn rewards each time you pull up to the pump. Since gas is still expensive even though it's actually cheap at the moment, we recommend that you apply for this card and start saving now. We have a few reasons why.
Save at the Pump
When you use your Marathon card at the gas pump, you will save significantly on the cost of gas. With savings of $.02 per gallon, you can save a lot of money throughout the year. It might not seem like a lot right up front, but it actually does add up significantly each time you pump.
Rewards
Every time you have a savings of $10 on gas purchases, the company will send you a card for $10 that you can use at Marathon both for gas and anything inside the store. This is a great offer for all that savings that accumulate as you pump gas. It's a great way to make savings worth it at the gas pump.
A Little Tip
If you let the entire family use this card when they have to pump gas, you will find that your rewards add up quite quickly and you will become eligible for rewards at a rate much faster than you might have previously thought possible.
Photo by Scott Olson/Getty Images