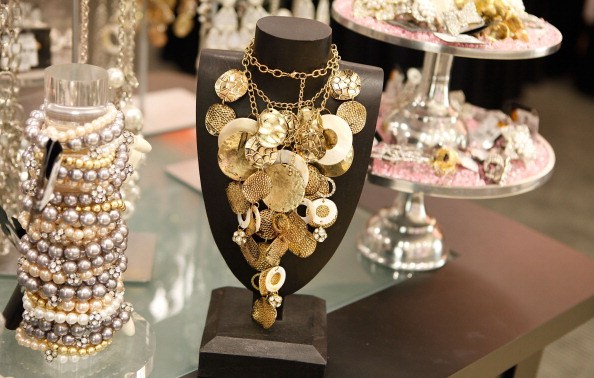 The Ashley Stewart credit card is issued by Comenity Bank, and it's designed for women who want to shop exclusively at this fashion house. The store has all of the items women look for when it comes to fashion, and it's one of the reasons women consider applying for a store credit card here. There are some benefits to having a store card at Ashley Stewart, but they're not for everyone. The store itself recommends that big spenders not apply for this card, as there is no reward system. However, women do have the opportunity to receive special savings and discounts on many purchases.
If you're an Ashley Stewart shopper, you might want to weigh the pros and cons of having this card before you apply. We have taken a look at all the card has to offer and broken down the pros and the cons on your behalf so that it's easy to understand. Our comprehensive information is going to help you  make an informed decision regarding your credit application.
The Benefits of the Ashley Stewart Card
Cardholders will receive 20% off their first purchase with Ashley Stewart, and an additional 15% savings each year during the time in which your birthday falls. Additionally, cardholders are offered several special opportunities throughout the year in terms of discounts, rewards and special savings.
Payment options are numerous; you can pay in store, online, through the mail and over the phone. This many payment options make it difficult to forget to make payments, make late payments or even miss a payment, which will only prove beneficial to you in the long run. Another pro is that there is no annual fee associated with this card.
The Downside of Having an Ashley Stewart Card
There is no reward system with Ashley Stewart. You do not earn points on your purchases, so you have nothing to redeem for special offers. Another pro of having this card is the interest rate. The interest rate for all cardholders is 24.99%, which is exceptionally high in terms of almost any card. Additionally, this rate is true of all cardholders, not just those who have a less than perfect credit score.
Photo by Amy Sussman/Getty Images for Ashley Stewart