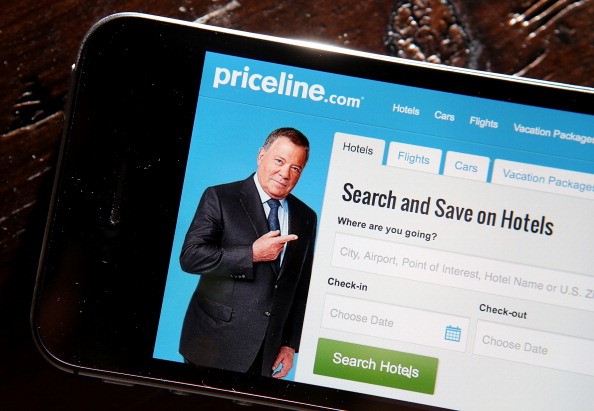 If one of your life dreams is to have a credit card with William Shatner's face on the front, prepare to be wowed and amazed. If not, you might still consider the Priceline credit card simply because this is a rewards card with beneficial rewards. This Barclaycard is one that requires excellent credit (750-850) for approval, and those without a credit score in that range will automatically be denied a card from Barclaycard. However, those who do wish to have this card added to their collection will be pleasantly surprised by all the rewards and benefits associated with the use of this Visa. The card can be used anywhere Visa is accepted, of course, but cardholders always receive the most benefits when they use the card to make purchases on Priceline. And added savings are possible when you make the decision to bid on a hotel, flight or rental car, so the potential is unlimited for you to earn points and save money at the same time.
Points
The Priceline credit card comes with a great point system. Upon making your first purchase, cardholders receive 5,000 bonus points. If cardholders spend at least $1,000 in the first 90 days of having a card, they will receive another 5,000 bonus points. All purchases outside of Priceline will result in 1 reward point per dollar spent. All Priceline purchases earn 5x the regular points offered on purchases, and all points are redeemed for cash. This means that cardholders receive statement credits anytime they choose to redeem points.
Interest
For the first year, there is no interest on either purchases or balance transfers. Once the first year has passed, the interest rate varies from 14.99% to 21.99%. All balance transfers must be made within the first 45 days of card approval, and all balances must be paid in full by the end of the 12 month period to avoid interest charges.
Annual Fee
The best news about this card is that it costs you nothing to have it in your wallet. There is no annual fee. Some cards offer the first year free. Priceline offers every year free when it comes to holding one of their credit cards.
Photo Illustration by Justin Sullivan/Getty Images