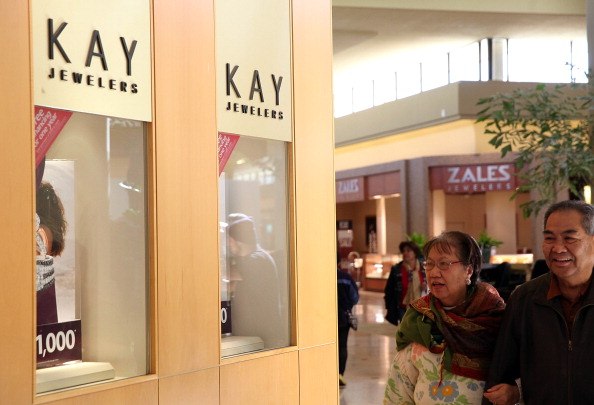 Kay Jewelers is one of the most popular jewelry stores in the country. Found in the middle of most all malls in the country, this jewelry store offers a myriad of jewelry options that are perfect for your family. For example, you can choose from engagement and wedding rings to necklaces, birthstone jewelry and watches. Prices range from very affordable to expensive, and what you buy is up to you. There is something for everyone and for all price ranges at Kay Jewelers, and the store has a motto that "Every kiss begins with Kay" (clever; one of my favorites). Kay also offers a credit card. This card is designed for use only at Kay Jewelry stores and outlets across the country. This card offers special financing terms as well as a few other benefits for cardholders not available to anyone else. To find out what you get as a Kay credit card holder, keep reading. This information will help you determine whether or not to apply for this card.
Free Financing for 12 Months
Any purchase you make over $500 is available for free financing for 12 months. If you pay off your purchase in full by the 12-month mark, you are not required to pay any interest. However, interest does accrue, so you will have to pay it if you do not pay the balance in full by that time.
Down Payment Requirements
The drawback to this card for some shoppers is the fact that there is a 20% down payment required on all purchases made in accordance with the no interest for 12 months rule. That means you may never finance the entire amount of your purchase. Remember that anything you want to buy will require that you put something down.
Free Cleaning
Part of the purchase terms for holding a card from this jewelry store is that you have to have your jewels cleaned on a specific schedule. This means you get clean, beautiful jewels all the time because you can drop them off here for a quick cleaning anytime you want and pay no fee at all.
Photo by Justin Sullivan/Getty Images