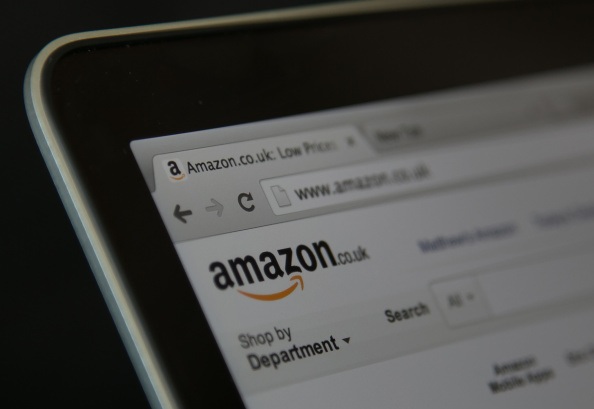 Amazon is one of the greatest websites in the world. Not only can you shop for virtually anything on this site, you can also get discounts, coupons and amazing offers that will make shopping so much simpler and more enjoyable. Amazon is a great site, and we have some even better news for those who love to shop Amazon: The store offers an amazing store card that will really benefit you. The Amazon store credit card has some of the most enticing offers, some of the best discounts and some of the biggest perks.
It should be noted that your experience with the Amazon store credit card will depend on your personal use of the card. Applying for it to get a discount is going to give your credit score a hit, so you might want to consider only applying if you really plan on using the card. Additionally, not using the card responsibly and paying it off in full or at least making the minimum payment on time each month is going to cause you some issues with your credit. Before you decide to fill out the application and receive the card, make sure you will use it correctly. Otherwise, you're just going to kill your credit. If you think you can handle it, we want to share with you the many reasons why you should apply for this card today.
Free Gift Card
The first – and one of the better – options when it comes to applying for a new Amazon store card is the fact that you can get a discount right away. This discount comes in the form of a gift card that's applied to your account right away. This card is worth $10, which is a nice little bonus for anyone who chooses to apply for this credit card.
The only catch is that your application has to be approved to get the gift card. Denied applications or those that require further review will not receive this gift card until they are approved for the Amazon store credit card. But you can, if you get it, use this gift card on any purchase to lower your payment by $10. It's a pretty sweet deal.
Instant Credit
Unlike most credit cards that require you wait until your card arrives in the mail before you use it, the Amazon card is available for use right away. The balance of your card and your card information is stored in your Amazon account, and you can view it there and use it as often as you wish without having a physical card in hand. This makes it simple for you to do all the shopping you want without worrying that you have to go out of your way to wait. Making a big purchase and looking forward to using that gift card? You can do it within 30 seconds of receiving credit approval for the card.
Special Financing
Many credit cards boast that they have the best financing offers around, but most of them are not as good as they seem. With the Amazon card, however, you're going to get amazing financing offers, and you're going to love them. For one, you'll receive your choice of financing offers. They each suit a different need and a different client, so there is something for everyone. That's one of the biggest perks. While they change on occasion to offer better deals to customers, they're always amazing. At the moment, new cardholders have the option to choose from financing offers such as 6 months of special financing when they make a purchase that exceeds $149. Another of the great options is that you get to spend a year using your special financing if you make a purchase that exceeds $599.
There are even 24-month special financing offers available to cardholders that choose to buy special Amazon select products. And you always have the option to choose either 12 or 24-month special equal pay options on select items sold at the Amazon store. What is the equal pay option? This is the option that allows you to pay off your purchase in full. You have to make either 12 or 24 equal monthly payments so that no interest is charged. It's very similar to the regular special financing in that you won't pay interest if you pay off the balance of your purchase in full, but you also have to pay off the equal pay balance. You are not required to pay off other balances, you'll merely have to pay interest on those purchases if you don't.
Additionally, there is never an annual fee for having an Amazon store card. You will always receive free service to have this card each year, and never have to pay a fee to become a cardholder. You are also protected from any charges that are fraudulently made to your account. This is great news considering that identity theft is on the rise and many stores are in the news regularly for a breach of personal information hackers have acquired from stores databases.
 Great Customer Service
Something that so many people look for in a credit card is good customer service. It should be standard for all card companies, but it's not so and that is unfortunate. Most card companies have bad reputations for poor customer service, but not the Amazon store credit card. These customer service representatives are happy to help you with your needs and your desires, and they are very happy to help you figure out how to solve your issues and track down information you need when you need it.
You won't sit on hold for long periods of time, either, as the customer service reps here are great about getting to you right away. They're kind, courteous and always willing to help. It's rare these days, which is just one of the many reasons this particular store credit card stands out amongst the rest; people want good service and that extends to all areas of their life.
Photo Illustration by Matt Cardy/Getty Images