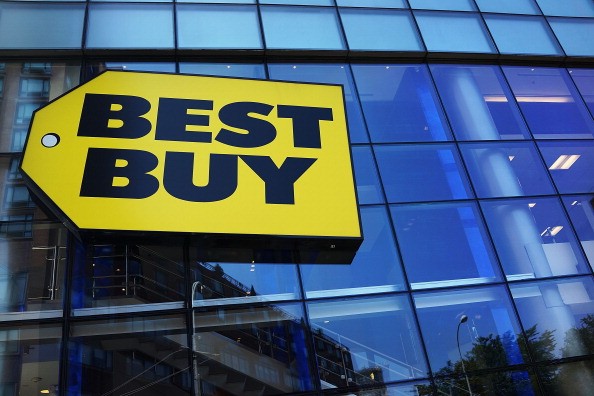 Best Buy is one of the biggest electronics retailers in the country, and they have a lot to offer those who shop here. One of those things is the Best Buy credit card, which allows you to make the purchases you need and want without paying too much all while having a little time to pay off your purchases at a very low interest rate. The card is one people do like, and millions apply for it every year. The truth, however, is that you can never really make everyone happy. While most people are generally satisfied with their Best Buy credit card, there is always one or two that has to complain. Some complaints are valid and unfortunate, and many are just the mark of a person who isn't quite there when it comes to understanding just how a credit card works. So let's take a look at some of the most hilarious complaints from Best Buy credit card cardholders.
They Charged me Late Fees for Paying Late
One cardholders states that the bank charged him late fees after he made a late payment, even though he told them that the payment would be late since he didn't have the funds to actually pay it for  a week or so. He's livid about this injustice.
I Paid Early but Late
One customer is upset because he paid his card a week before the due date every month, but he was a month behind on his payments. He was furious because the company issuing the card would charge him late fees since his payment was technically three weeks late each month. He felt that they were 1 week early.
They Denied my Credit Application
One customer is very angry he was not approved for this credit card. He believed that his student loans, his car lease and his other credit expenses should not be considered when applying for a new credit card. Apparently he didn't have a clue why they needed to pull his credit report in the first place.
I Must Have Paid it Off
One consumer states that she's furious with Best Buy when she moved and her credit card statement stopped coming to her (she did not change her address). When she didn't get anymore statements, she assumed she'd paid off the card in full and she was angry when bill collectors began calling her demanding payment. She told them that they didn't send her a bill so she must have paid it off (apparently the online payment and bill system wasn't known to her) and that they are all liars. Obviously.
Interest Accrues and It's Not Fair
One customer states that this is a rip off because the card had a 0 interest rate for a year, so she didn't pay anything off. She failed to read the part about needing to pay off the balance of her card or interest would accrue and be tacked onto her bill throughout the year, though, and she's angry about this.  I can see how not reading the terms and conditions would be Best Buy's fault, really.
Photo by Spencer Platt/Getty Images