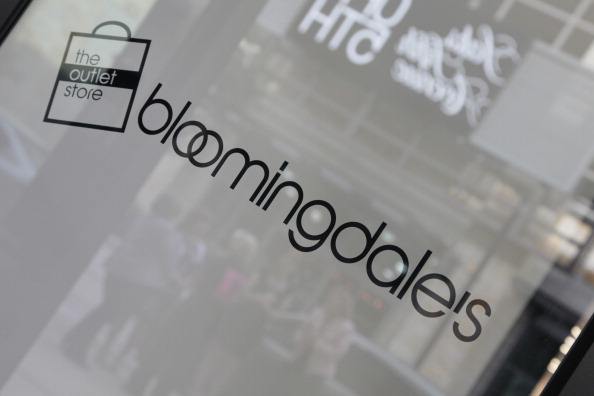 Bloomingdales is a favorite department store for so many men and women for a variety of reasons, not excluding the fact that the store has some of the best designer lines and customer service around. Additionally, Bloomingdales offers customers a credit card that will enable them to shop in-store and online and receive some stellar rewards. Since rewards are some of the most appealing aspects of any credit card, it makes sense that a store with the reputation and good-standing of Bloomies would have some of the more beneficial rewards.
So, just what do you get when you open a credit card account with Bloomingdales? That's the question so many people ask when it comes time to apply for the card. Whether you've decided to go online to apply or an associate has asked you to apply at the register, you'll want to know the answer to this question before you provide your personal information.  We've highlighted a few of the rewards that you'll get with this credit card account.
Great Points
Bloomingdales offers some of the best points around on any card account. For every dollar you spend in the store, you will earn 3 points. You will get double points when you make purchases that include any fragrance or cosmetics – and that's all the time, not just on special occasions. To sum it up, you get three points on the dollar for regular purchases and six points on the dollar when you need new perfume, cologne or makeup. If you have the American Express card from Bloomies, you will earn an additional 2 points for every dollar spent outside of Bloomingdales.
Rewards
Most companies offer you a $5 or $10 gift card when you accumulate a certain number of points. Bloomingdales offers $25 when you accumulate 5000 points on your card. Yes, it sounds like a lot, but it's only just over $1,660 earning 3 points on the dollar and only a little over $830 worth of fragrance an cosmetic purchases. You can accumulate these points quickly to receive gift cards that can be used on any purchase in the entire store.
Other Benefits
Shoes are a woman's best friend – let's not lie. When you buy five pair of women's shoes at Bloomies, you will get a 25% discount on the next pair of shoes you buy – any pair in the store. Additionally, if you spend $100 in a Bloomingdales restaurant, the restaurant will pick up the tab on your next entrée and beverage.
Photo by Peter Larsen/Getty Images For Bloomingdale's