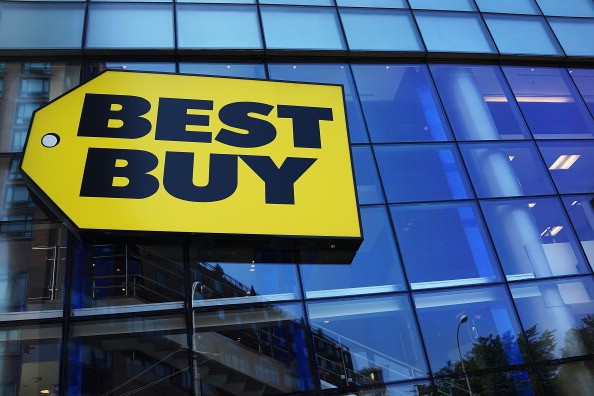 Issued by Citibank, the Best Buy Reward Zone Mastercard is one of the most beneficial cards to have in your wallet. If you're looking for a new credit card, it's imperative to consider a few different options. Do you want a card with awesome rewards? Do you want a card that has a low interest rate? Do you want a card that offers great incentives on balance transfers and special purchases? Do you want a card that you can use at a very specific store for points and rewards and discounts? If so, you're going to want to check out this card, because it has it all.
The Best Buy Reward Zone Mastercard is going to be great for your personal finances. Just remember; like all credit cards, this one will only help you build your credit and improve your credit if you use it responsibly. It will also hurt your credit score to apply for this card for an initial discount and then never use it again. Apply and use this card wisely, and enjoy the significant benefits the card has to offer.
Great Online Access
One of the more notable aspects of this particular card is the fact that it has easy online access that helps you manage your account, manage your credit and make instantaneous payments at any time. Utilizing the online account access of this card allows you to make immediate payments, check balances and check for fraud in a second's time. It's user-friendly, too, which is just another one of the many great aspects this online experience has to offer.
Easy Payment Options
You never have to worry about being late with a payment on your Best Buy card with all the simple payment options you're given. These options allow you to pay your bill online through your account access, over the phone, in any Best Buy store or through the mail when you opt to receive a paper statement. With this many simple and fast solutions, late and missed payments are virtually impossible to make unless you skip them on purpose – which is the worst thing you can do.
Reward Choices
When you apply for and receive the Best Buy Reward Zone credit card, you will receive your choice of two different offers. You can choose to receive 5% cash back on all your purchases or you have the option of choosing to financing any purchase of $429 or more for 18 months with 0% APR. This offer, however, expires two days after Christmas this year. You also get 10% in rewards on the total of the first purchase you make with your new card upon approval.
Other financing offers are available for new users. The 18-month financing offer ends in December, but the 6-month financing offer on all purchases that exceed $149 is always available. Additionally, cardholders are given the option to finance their HDTV purchases of $799 or more for 24-months. The offers are great, and they are worth choosing if you're in the market to make a larger than usual purchase at Best Buy.
Reward Points
The reward point system at Best Buy is one of the best. You get a great offer of 2.5 points on every dollar you spend, and you get a free $5 reward card certificate every time you reach 250 points (or spend $100 at Best Buy using your Mastercard). It doesn't take long to accumulate points and earn reward certificates, which can be used on virtually any purchase you make at the store.
Free Shipping
Becoming a Best Buy Mastercard cardholder also gives you some cool benefits such as free standard shipping on almost all your purchases. Any purchase that exceeds $35 is eligible for free shipping with your card, and that means you'll get most of your online purchases shipped free. After all, it's difficult to head into Best Buy and spend less than $35 as it is. You might as well take the free shipping that's offered to cardholders.
Early Access
Anytime Best Buy has a great sale – which is always welcome when it comes to pricey electronics – cardholders receive first access to the sale. As a Best Buy Reward Zone Mastercard cardholder, you will be notified of items going on sale prior to the rest of the general public. You will also have access to the items on sale prior to those who are not cardholders. This is a particularly great benefit during the holidays when the store offers many sales, including Black Friday and Cyber Monday deals.
These exclusive offers are nothing to laugh at considering you don't want to miss out on savings that are substantial, as they typically are when electronics go on sale.
Status
You have the ability to earn a higher status rating with your card by making more purchases. You can be a standard member, an elite member or an eliteplus member. Each tier allows you an additional 15 days to return unwanted items, special reward hotlines, and earlier access to sales and deals. To qualify for standard, you just have to have a card. To qualify for elite, you have to spend at least $1500 per calendar year, and to qualify for elite plus status  you have to spend a minimum of $3500 per calendar year.
Easy Application Process
The application process for the Best Buy Mastercard is simple. You can apply in store at the register by giving your personal information to the cashier, or you can take home an application to fill out and mail back or provide to a cashier, or you can visit the Best Buy website and apply for your new card online. The process is simple no matter which way you do it, and each way offers quick approval – provided you have the credit score needed to become approved for this particular card. The limit you are given is based on your credit score, credit history and the number of cards and dollar amount of balances you have on each card that's active in your name at the moment.
Photo by Spencer Platt/Getty Images