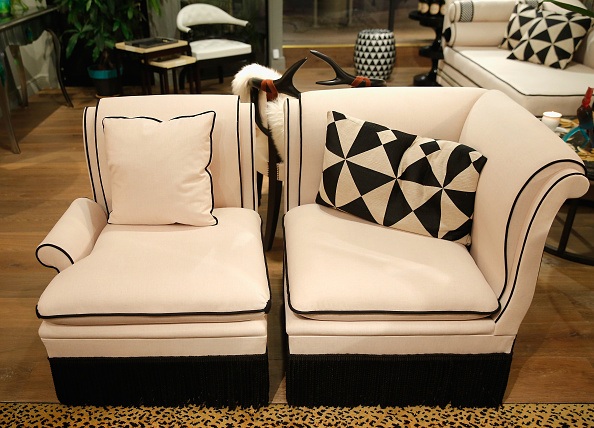 I'll readily admit that my husband and I buy new furniture for our home on a regular basis. We just bought a massive new sectional for our family room in September, and we refurnished three of four bedrooms, our dining room, my home office, the kids' playroom, our front wraparound porch and our lanai just over a year ago; and we are currently looking for a sectional for our back deck, a long propane fire pit table and a new outdoor dining table with at least 6 chairs. We buy new furniture for at least one room every year and probably redo our house completely every 3-4 years.
We never, ever finance our furniture. We pay cash, every time. Even when that meant shelling out $3,600 for that new sectional a few months ago, we did it. We do not believe in financing furniture, but we know that many of you do. The thing is that it's not always a bad idea, but you have to learn how to finance your furniture with a store credit card the correct way or else you're going to spend entirely too much. Here's how to finance your new furniture the correct way (but it's still better to pay cash).
Pay it off right away
If you want to put that furniture on a store credit account because you are getting a bonus or something in the next month or so, go ahead and do that and then pay it off. You have to pay it off right away to avoid finance charges or else you're paying a ton. Store cards like this come with very high interest rates, which is not a good thing.
Take advantage of special financing
If you cannot afford to pay cash for your new furniture and want to finance, go for it. Just make sure you are paying for it with a special financing offer in which you have so many months to pay off the balance before interest is tacked on. This is all right, since it's interest-free. Just remember to pay it off since that interest will accrue from the beginning.
Buy only what you can afford
The biggest problem with store cards in places such as furniture stores is that they can make furniture seem a lot less expensive. Suddenly you're forgoing that $1,500 budget and spending $5,000 on a new piece of furniture because you don't have to come out of pocket today, and that sounds nice. You have to be very careful of that age-old trick if you want to save money.
Photo Credit – Getty Images