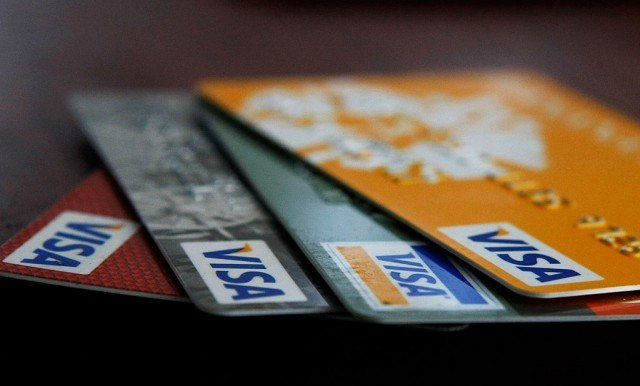 I love cash back; I really, really love it. My husband and I have this seriously deranged competition in our lives in which we see who can accrue the most points or cash back on our credit and debit cards each month. For instance, I use my PayPal debit card more than any other, and I earn a solid 1% cash back on all my purchases, deposited neatly into my account at the beginning of each month. He was pretty impressed with how much cash back I earn – especially since the account is free, comes with no fees and is so easy to use – and he began doing the same with his own card. Now we compete. Just this morning as I was driving him to the airport for a quick 2-day business trip to Phoenix (can you believe that in 14 years together, this is our first time being apart for longer than a work day? I'm embarrassed to admit that I cried like a baby when I kissed him goodbye and we've been texting nonstop since, even as he is in the air and able to access wifi), my husband pulled out his debit card from our bank account and said he's never used it.
His card was compromised in North Carolina more than a month ago, and he has not actually used his new one. The competition is strong with us. It's healthy, I promise. Cash back is awesome, though people have been giving us a hard time about using PayPal instead of our credit card. For one, we prefer travel credit cards to cash back cards, and we don't usually carry our credit cards around with us. Also, it helps us to avoid a few of the things that other people waste money on when they use their cash back credit cards.
These fees and monies spent make the cash you earn back into your account pointless once you get to it. Read on to find out what you might be trading in all that cash back to pay.
ATM Fees
Do you use a credit card and need to get cash back (we'll discuss that in a moment)? If you are, we know you're spending money on ATM fees that really do add up. I know it doesn't seem like $3 is a lot for the quick convenience, but it seems like a lot more than just a little when you realize you went to the ATM once a week all year to get cash from your card; that's $156 per year in ATM fees.
Cash Advances
The worst thing you can do when you need cash is use your credit card, and you know this. You need to get your debit card and head to the bank. You can write a check and go cash it. You can do whatever you want, but you know that your credit card company charges you more money that you ever imagined being possible when you go to the ATM and get cash back so that you can go out and spend cash. It's a huge waste of money if you don't pay that balance as soon as you get your credit card bill.
Interest
This is a mistake you're making with any credit card. You have to pay the balance in full each month or you're spending hundreds of wasted dollars every single year on interest. When you pay interest, you aren't really earning cash back. If you have to pay for interest, you're really paying more money than you are earning, right? Pay that bill off every single month if you want to avoid these charges and risk making your cash back obsolete.
Annual Fees
I despise annual fees. I get why credit card companies charge them, but that doesn't make it any easier for me to understand why consumers bother with them. It's like paying someone to hold their stuff for them. I like to find cards that don't charge an annual fee, or one that is very low. That's what I love about my PayPal debit card; no annual fee, but I'm still earning cash back on every single purchase I actually make. It's a pretty good deal when it comes down to it, and that is something that I appreciate in a way you just don't even understand. It's fantastic, and worthwhile.
If you have a cash back credit card, make sure you are not wasting all that cash back on things you don't need or shouldn't be paying for long before you get that cash back. It's not worth it if all the cash you earn spending money is allocated toward annual fees and other charges you can so easily avoid.
Photo by Getty Images