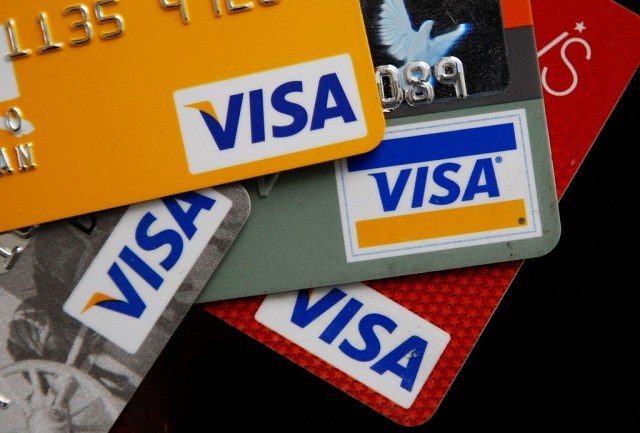 In recent weeks we have been bringing you information about the best business credit cards, and we want to mix in a few of the best cash back credit cards. Why? Well, everyone loves cash back and everyone needs a credit card; but not everyone is a business owner. There is something to be said for spending money and getting paid to do it, and we aren't hating on that. What we're going to do now is start with the BankAmericard Cash Rewards Credit Card because the company is currently offering an additional bonus for new cardholders that we know you do not want to miss.
Keep in mind that this is not the card for everyone. Keep in mind that we only recommend this card – or any card – to those who pay off their credit card balance in full each month, for those who are responsible spenders and for those who have the credit to apply for a card such as this one. You might find that you prefer your current cash back card to this one, and that's fine. Everyone has different wants and needs, and there is nothing wrong with that. However, we do think this card is worth checking into if you are in the market for a new cash back credit card, so get ready to learn more than you probably thought you would this morning.
What We Love
What we love about the BankAmericard Cash Rewards credit card is that it's got a great bonus to offer new cardholders right now. If you decide this is the card for you, you'll apply for it and then wait for it to arrive in the mail. You have 90 days from the date you activate your card to spend $500 on anything you want. Once you spend that money, you will then receive a $100 cash reward bonus. That's $100 for doing nothing more than just spending $500 in three months. That's only $166 per month (and change). If you don't think you can do that, allow me to recommend you fill up your gas tanks with it for the first three months and use the cash you would have used to fill your gas tank and pay off the card in full each month.
That's your $100 free of charge and all you did was make a few purchases you were already making in the first place. There really is nothing wrong with that, you know. We appreciate that, and we know that you will appreciate that, too.
Additionally, you get to earn some serious cash back on purchases you know you make regularly anyway. If you use the BankAmericard Cash Rewards card to buy your groceries, you're earning 2% cash back on all your purchases. The best part is that this includes your favorite wholesale club purchases, too. Not all cards will allow you to earn cash back on those purchases, which is why we are particularly fond of this card.
If you buy gas – and who doesn't? – you will earn another 3% cash back on your purchases. The rest of your purchases are going to earn you a solid 1% cash back anytime you spend anything, which is still a nice rate of return if you want to do the math.
Something else we really love about this particular cash back credit card is that you can get your cash back however you see fit. You are not required to apply it as a statement credit or only get it back once per year. You have the freedom to take your cash back any way you want. If you want it back in a check, ask for it. If you want a statement credit, it's yours. If you want to get that cash back monthly, you can. If you'd rather use it for Christmas shopping every year and want it back in December, that's your prerogative.
None of your points expire, either. What this means for you is that you can allow your cash back points to accumulate as long as you'd like any time you'd like and there is no chance you will lose them or not get to redeem them if you go a little longer than usual.
Finally, our last favorite thing about this car is that there is no annual fee. Not just for the first year and then you pay one after that; there is no annual fee at all, any time. That's a nice situation to find yourself in, and we cannot argue with you about that.
We typically like to include a section of things we don't love about this card, but at the moment we cannot seem to find anything about it that we don't love. We can't speak for you, but we think this is a great option for anyone looking for a cash back rewards credit card of their own.
Photo by Getty Images