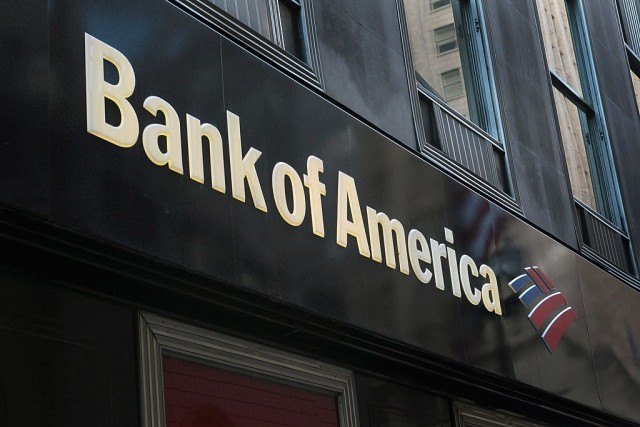 Business owners should know by now we are rounding up the most highly touted business credit cards of 2016, and we have yet another for you. We've given you the down low on a few travel cards, some other business cards and now it's time to mix it up a bit with the ever-enticing cash back rewards card for business owners. After all, who doesn't like to earn cash back on their credit card purchases? I know I appreciate making money by spending money. I mean, it's what I should be paid to do every single day of my life. I could make millions if someone would just pay me to shop.
On that note, we thought we'd bring to you the Bank of America Cash Rewards for Business MasterCard so you can see how it compares to the other credit cards we recommend for business owners of all types and sizes. If you love owning your business and you love earning cash back, we're going to bring to you the best of both worlds. Prepare yourself to be amazed at just all this card has to offer.
The Bank of America Cash Rewards for Business MasterCard is one we really love for any business, really. It's not better for one than it is for the other. It's great if you love cash back rewards, low costs and no annual fee it's also great for any business owner who spends a lot of money on gas and at the office supply store. Perhaps it's not a great card for those who work in construction or another type of industry where it's more lumber and less paper, but it does work for most anyone who has a business that does a lot of driving for various reasons.
What We Love
What we love most about this business credit card is that you get to earn a $100 statement credit without much effort at all. It's pretty easy to earn it, too, considering you don't have to spend anything but $500 over the course of two solid months after opening the account. If that is not as beneficial as it comes, I don't know what is. To make the deal even sweeter, this is one of the very few business credit cards on the market that does not charge an annual fee. That's right; and it is not just a no-annual fee for the first year kind of card, ether. It's no annual fee ever.
Another wonderful perk is the fact that there is no limit to the amount of cash back you can earn with this card. You can spend all you want and keep earning as much as you want for the life of your card. Additionally, you'll earn a solid 3% cash back on all purchases you make at any gas station and any office supply stores up to $250,000 per year. The cash back rate for all restaurant purchases is 2%, and you earn 1% cash back on everything else you purchase throughout the year.
Finally, you can redeem your cash back in more than one way. Let's say you want to use it for savings; just have it transferred at your request to any Bank of America savings account – or checking account if you prefer. You can even have it sent to you as cash back to just put in your pocket. It's really up to you.
What We Don't Love
Honestly, and we don't say this often, there is very little we do not love about this card. It's pretty simple to use. You get a cash back credit of a substantial amount without even needing to spend much at all – most cards want you to spend thousands in the first three months you have the card open. You also need not have to make ridiculous purchases to earn cash back at a great rate.
We would love to see the card come with an itemized list of your spending throughout the year, but we are not going to say that it's a deal breaker or that we aren't perfectly at ease with what we are getting. In fact, we are quite pleased with the perks this card has to offer and can only complain that no one brought our attention to this card a long time ago.
Keep in mind that not all cards are best for all business owners. You might not believe this cash back card is the right card for you, but that does not mean it's not the right card for another business. Our suggestions are completely based on what is available at the moment, special offers that might be available for only a short period of time and other factors. If you love it, great! If you don't, this isn't the last one we are bringing.
Photo by Getty