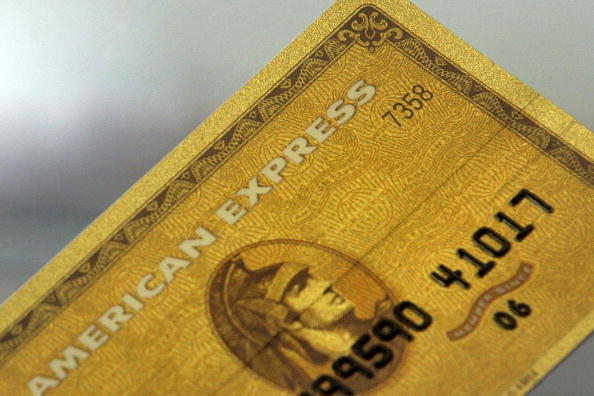 Credit cards are so important for small businesses. You have to have one so that you can keep track of your expenses, so that you can make purchases and so that you can maintain a great deal of professionalism. A business credit card is something that you have to have if you want your business to grow, but it's always important to remember to use the card wisely. Even if your business is super small, a business credit card is going to provide you a very simple way to ensure that you are able to keep excellent track of all things business related – which will prove exceptionally helpful come time to file your income tax return at the beginning of each year. If you have a small business and you are considering a business credit card, we have a list of the cards we think are best for small businesses this year.
Discover Business Card
Discover is known for creating great business cards, and this is something that you have to remember when you apply for a card for your business. What you will get with this card is quite nice, and it includes everything from 5% cash back on your office supply purchases to 2% cash back on gas purchases and 1% cash back on all your purchases outside of these two categories. The biggest issue cardholders have with this particular card is the fact that there is not a sign-up bonus, which is what most people do enjoy the most when they are shopping for their own business items. But there is no annual fee, which is a plus.
Capital One Spark
This particular business card is a good one because it has a $150 bonus just for being approved for the card. You then get cash back on all your purchases. Unlike other cards, however, where you get higher percentages of cash back with some purchases, this is a card that allows you to earn 2% with every purchase that you make so that you can earn even more with every purchase. What's even better is that all you have to do is use the card to make $1000 in purchases within the first 90 days of having the card and then you will receive another cash bonus of $100. That's a grand total of $250 for doing just about nothing. That's 25% cash back on a $1000 purchase and card sign up in less than 3 months time.
CitiBusiness Thank You Card
This card offers rotating points that are given to you as a way of thanking you for your service within the company and its cardholders. These categories change frequently, but often include things like office supplies, gas and travel expenses. You also get a great deal of bonus points when you sign up and those can be redeemed for great gift cards.
Southwest Airlines Rapid Rewards Premier Business Card from Chase
Southwest Airlines is known for its cheap flights and its hospitality, and that is precisely the reason so many people use this airline. And this card is great for small businesses. The card offers 2 points for every dollar spent with Southwest. In addition, you will earn the same amount of points when you buy hotel rooms, car rentals and other items. All other purchases are worth 1 point.
Starwood Preferred Guest Business Card from Amex
Starwood hotels are nice, and that's what makes this card worthwhile. We like it because you can use the card to earn 25,000 bonus points, you get 5 points for every dollar at hotels in the brand, and you get bonus points when you transfer your points to a frequent flyer miles program, which is hugely beneficial to all cardholders and business owners.
CitiBusiness AAdvantage World MasterCard
This card is for American Airlines, and you get two points for every dollar you spend with American. You also get 2 points for every office supply purchase, for all purchases made with companies that specialize in telecommunications and with all car rentals. You also get companion tickets and discounts on American Airlines flights. It's a good card for frequent business fliers.
Chase Ink Cash Business Card
Not quite the same as the other cards in the same category, this card offers cash back on all your purchases. This is a nice way to save a little money and make your business a bit more successful. You will earn 5% cash back on your office supply purchases, 2% on gas and on dining and you will earn 1% on the other purchases you make using this great card.
SimplyCash Business Card by AmEx
American Express offers a card for small business owners that allows you to earn points and cash back when you make your business purchases. For example, you will get 5% cash back on all your purchases up to $12,000 and then you will get 1% cash back on your other purchases. It's a lot of money to get back when you use your card to make the bulk of your business purchases.
Chase Ink Plus Business Card
What makes this card so good for business owners is the sheer number of points you get just for signing up. This makes the card worthwhile, because 50,000 points is a lot of points you can use for rewards that will benefit you and your business. You get 5 points for all office supply store purchases, 2 points for all hotel and gas purchases and you get access to airport lounges; all of which are highly beneficial for all businesses.
Blue for Business from American Express
AmEx is one of the best cards on the market, and this card is no exception. Known for being good for its points, this card is going to help your business. You'll receive 1 point for every dollar you spend, 2 points for all travel purchase and you get a bonus of 30% of your points each year on the anniversary of your business with the card.
Photo illustration by Chris Hondros/Getty Images