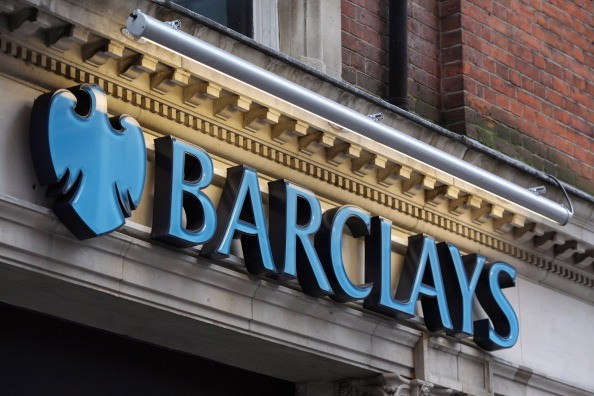 Barclays is one of the most trusted sources for a superior credit card. The bank has more than 40 different cards with partners in virtually every industry, from travel to entertainment to everything in between. That's what makes this bank one of the leading credit card issuers in the world; it's relationships with the many different industries that make life just a little bit easier and more exciting. For most people it's the rewards that matter most when choosing a credit card. Yes, the interest rate does matter, but only to those who choose not to pay off their card in full each month – or cannot pay off their bill in full each month due to reasons out of their control.
While each card in the Barclay's credit card family is different, each one shares specific features. For example, all cards are designed to ensure that you are rewarded handsomely for your spending habits, whatever they may be. Each card is also designed so that it is accepted in more than 200 countries around the world as well as more than a half million ATMs across the globe; this means each card comes with guaranteed ease of use as well as easy access to your funds.
And while each of the Barclay credit cards is designed differently, only a handful can be considered the best. They are all stellar cards, but only a few can claim the title of best of the best, and these are the cards you should aim to have in your wallet. Not only do they make spending easier, they make enjoying life easier as well. And what's more beneficial than excellent rewards each time you spend money using your card? There are a few cards that deserve a second look in this family, one that isn't because you want to apply for it. Let us help you decide which Barclays credit card to apply for and which one you should avoid at all costs.
Arrival Plus World Elite Card
Hands down, this card has been voted by users and the financial industry as the best of the best in terms of all that Barclays has to offer consumers. While the card does include an $89 annual fee, it's waived the first year. This card offers great rewards for those who travel. For every $1 you spend using this card, you will earn 2 points to redeem for travel rewards. Upon signing up for this card and spending $3000 within 90 days of card approval, you will get an additional 40,000 reward points to use for future travel needs. What's best about this card is that you can redeem your points for anything, but you get 10% of those points back in your account if you redeem them on any travel related activities.
Based on your credit score, you will end up with an interest rate between 14.99% and 18.99%. Additionally, the special financing offer associated with this card is 0% financing on balance transfers made to the card within 45 days of opening an account for 12 months.
NFL Team Extra Points Credit Cards
Based on user reviews, these are some of the best cards from the Barclay collection. The cards come with your favorite NFL team logo on them – which is kind of cool if you're into that kind of diehard fan stuff – and there are some great financing terms available. There is 0% interest on all purchases made in the first 6 months of having the card, there is no interest for 15 months on all balance transfers, and you will earn 1 to 2 points for every $1 spent with this card. Additionally, there is no annual fee to carry this card, and all cardholders are issued 10,000 bonus reward points when they sign up for the card without any stipulations. These points can be used for anything, but you do earn more and get more when you use them to pay for sporting events and merchandise associated with the NFL team on your card.
Visa Black Card
And here we go; the Barclay card not worth your time. This card is black and it's made of stainless steel, and you're going to feel something you might not be able to explain pulling this card out of your wallet; cool, perhaps. This is a card that is going to make you look – to others – as if you've made it in life thanks to the fact that it's black and all of the most exclusive invitation-only credit cards are black. However, unlike the Black Amex, which is one of the most exclusive cards in the world, this card is not one that is invitation-only; this is a card anyone can apply for provided they have the credit to do so. This card comes with a $495 annual fee, but it does not come with anything that warrants that fee.
You will earn 1 point for every $1 you spend. You will be able to redeem those points for everything that you can with other Barclays cards, as well. The only difference is that with this card, you will be able to access some additional rewards. For example, you will receive unlimited VIP airport access at lounges all across the country. If you travel frequently, this is something that might benefit you greatly. If you don't travel often, this might not be the best card for you. Additionally, the card is said to offer members exclusive luxury gifts, but cardholders state that these are not gifts that will make up for the large annual fee you will have to pay.
All in all, this is a card that is made to look exclusive, but with the exception of 24 hour concierge service and the VIP airport lounge service available, this card is exceptionally expensive and might be considered one that is not worth your time to apply for. However, if you are okay paying the high annual fee for the use of the airport lounges, then go ahead and apply.
Photo by Oli Scarff/Getty Images