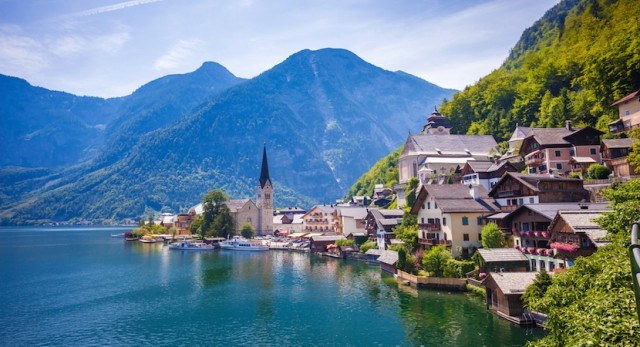 Chase Ultimate Rewards program is a good one, but not everyone is aware just how well they can maximize their points so that the value is worth as much as possible. Many cardholders assume that the best way to redeem their Chase Ultimate Points is through travel or rewards, but there are so many additional ways that Chase cardholders can maximize the worth and value of each point so that they get the most bang for their buck.
Our goal is to help you understand how to redeem your Chase Ultimate Points in a way that allows you to easily transfer your points, use them for the highest quality redemption and make the most of your money in a way that is easy to understand and even easier to execute. It certainly does seem intimidating and confusing, but it's not at all when you take the time to get through your options and understand them. Education is a powerful tool, after all. For one, the way that you redeem your Chase Ultimate Rewards points really does depend on which of the three Chase credit cards you have. It also depends on how you spend your money, how many points you have and how you want to use them.
We are illustrating for you precisely how to redeem your points in a manner that works best for your personal financial situation. We want you to earn as much as possible when you spend, but we don't want you to waste those earnings by not learning how to properly execute them. Read on to find out how to best maximize the value of your Chase Ultimate Rewards points with your Chase credit card of choice.
Know Your Chase Credit Card
There are three credit cards offered by Chase that allow cardholders to earn Chase Ultimate Rewards; the Chase Sapphire Preferred Card, the Chase Freedom card and the Ink Plus Business card. Each one is valuable to a certain group of people and that means it's time to evaluate which one is most beneficial to you, beginning with the Chase Sapphire Preferred card; our choice for best overall credit card in this category of cards. Each of these cards is better when paired with another, but it is not necessary to do so. You can pair all three, two or just one to a Chase Ultimate Rewards account to get the most of your Chase Ultimate Rewards points.
Chase Sapphire Preferred Credit Card – This particular credit card not only offers you a simple way to earn multiple points, it's also partnered with several travel sites so that you can maximize the value of the points you have with this Chase Ultimate Rewards program. Earn 2 points for every dollar you spend when you purchase travel related items or dine in a restaurant. Any cardholder able to spend $4,000 within three months of opening this account is able to earn 40,000 bonus points to use on anything. This is a stellar everyday credit card as it allows you to earn multiple points on many purchases and 1 point on all purchases. This card is great for frequent travelers and those who want to have an everyday card with a higher rate of earning.
Chase Freedom Credit Card – The Chase Freedom card is one that offers you a multitude of ways to earn Chase Ultimate Rewards, including earning cash back. This is, technically, a cash back card but it also earns Chase Ultimate Rewards that are easily redeemable. If you do love a cash back credit card that allows you to pick and choose which way to earn points, you will enjoy this card. Right now, all new cardholders are offered a $100 cash bonus for spending $500 within 90 days of opening an account.
Chase Ink Plus Business Card – Specifically for business owners, this particular credit card is good news all the way around. This card allows you to earn 5 points for every dollar you spend up to $50,000 per year on office supplies and utilities. Additionally, cardholders are offered 2 points for every dollar spent on business travel and gas. Everything else is worth 1 point for every dollar spent. Business owners willing to spend $5,000 in the first 90 days of opening the card are able to earn 50,000 bonus points to redeem using the Chase Ultimate Rewards program.
How to Best Redeem Chase Ultimate Rewards
Learning how to best redeem your Chase Ultimate Rewards points will help you make the most of your spending; and we all want to make the most of our spending habits. We have three options to discuss when it comes to points redemption using any of the above-mentioned credit cards. From cash back to travel redemption to transfers for travel redemption, the Chase Ultimate Rewards program offers a little bit of everything for you to enjoy, and that's not all we have to offer. We have advice and tips that will help you further redeem your Chase Ultimate Rewards, too.
Cash back – You can request to have cash back given to you by redeeming your Chase Ultimate Rewards points for 1 cent per point on your monthly statement. If you have only the Chase Ultimate Reward points from your sign-up bonus with the Sapphire Preferred card, that's a grand total of $400 cash back on your statement. That's nothing to complain about.
Transfer Travel Points – If you are a Chase Ultimate Rewards member who loves to travel, this might interest you. One way to redeem your Chase Ultimate Rewards points is through transferring them to partner affiliates. United, Southwest, Korean Air, Virgin Atlanta, British Airways and Singapore Air are all the airline partners that accept Chase Ultimate Rewards. Amtrak is a partner and so is Hyatt hotels, IHG Hotels, Ritz-Carlton Hotels and Marriott Hotels. All points are transferrable as 1:1.
Chase Ultimate Reward Travel Redemption – Chase offers its own travel reward center so that you can book your own travel when you feel the need. This is something that you can use your Chase Ultimate Reward points to do, and it's quite lucrative. You can redeem your points for airline tickets, rental cars, hotels, experiences, and more. The bonus is that if your Chase credit card is the Chase Ink Plus or the Sapphire Preferred, you also earn a 20% discount on all your travel purchases when you redeem your Chase Ultimate Rewards, which means that your points are worth a little more here (1.25).
What we've learned from this is obvious; it's not always in your best interest to transfer your Chase Ultimate Rewards for cash back. It might be a nice concept, but it's not the most lucrative. Where it is the most profitable to use your Chase Ultimate Rewards is through transfers or travel. This is where your points go as far as possible, and it makes your purchases less expensive as a whole.
If you are still not convinced that we know what we are talking about, we can give you some examples of great ways to redeem your Chase Ultimate Rewards so that you can earn more and pay less. Perhaps these will help you understand the value of your points and how they work so that you don't make the mistake of not using them correctly.
British Airways Points Transfers
Did you know that British Airways only charges 4,500 miles to fly free on any route that is less than 650 miles? Let's say you want to visit London and then visit several other cities in the area, but the flights are expensive so it's out of the question. You have all these free Chase Ultimate Rewards points lying around, and no idea how to use them on this trip to ensure you have a good time. Now is the time to switch them over by transferring them to the British Airways partner. If you have 45,000 Chase Ultimate Rewards, that's 10 free flights in and out of London provided they are less than 650 miles each. That's a deal, if ever there was a deal.
Hyatt Gold Passport
I am a huge Hyatt fan; my husband and I are Gold Passport Members and have been for more than a decade, and we try to book a monthly trip an hour south of us to Tampa to the Grand Hyatt on the bay for a night without our four kids just to have a quiet dinner and a date. We love it; and it's our favorite night of the month when we are able to take an entire night and morning away from the kids. With the Chase Ultimate Rewards program, it's easy to redeem your points for really amazing travel.
When this makes the most sense is when you book with the points + cash feature. If you can transfer your Chase Ultimate Rewards points over to the hotel, you can book a night that's far below the value. I did this recently when we had a very early morning flight to New York City out of Tampa. We were leaving the night before to stay in a Tampa hotel so that we could sleep in a bit in the morning, but we wouldn't even arrive in Tampa the night before until close to 9 pm. The Grand Hyatt was charging more than $300 per night that night, and it seemed like a huge waste for a stay that wouldn't even last 10 hours. So, I used my points (I needed 12,000) but I only had 6,000 after recently redeeming more than 70,000 points on a week in Hawaii. For $75, I was able to use my 6,000 points and book the room with those and a little cash. I ended up getting our $300 room for $75.
You can transfer your Chase Ultimate Rewards over to this particular program to make the most of what is offered and end up with free nights by using more points, or maximizing your stay by using the points plus cash feature, which allows you to book at a significant discount. If we had been staying for 5 nights, the price would have been $1,500 plus tax and fees. If we'd stayed for five nights using our Chase Ultimate Rewards transferred into Hyatt Gold Passport rewards, we could have used 30,000 points and paid $375 cash. That's one deal you cannot overlook.
United Airlines Stopover Program
One of the best ways to use the Chase Ultimate Rewards program is with the United stopover rules. This is something that not every airline offers, and it's one of the best kept secrets in the travel industry. Let's say that you want to book a United flight using your Chase Ultimate Rewards to visit some amazing county, such as London. You would have to redeem X number of points to do this. Now let's say you use your Chase Ultimate Rewards to book a flight to London on United and you take advantage of their stopover rule. This allows you to book a flight with the most stopovers so that you can see several cities as once without actually paying more points to do it. you could actually stopover in Germany and Istanbul before you return home, for a day or two at a time, and never pay more for your ticket when using your Chase Ultimate Rewards points combined with this United offer.
Use all or one of these methods of redemption for the most value with your Chase Ultimate Rewards points. Each one is catered to work well with different types of spenders and travelers so that you always get the most out of every dollar you spend and every point you earn.