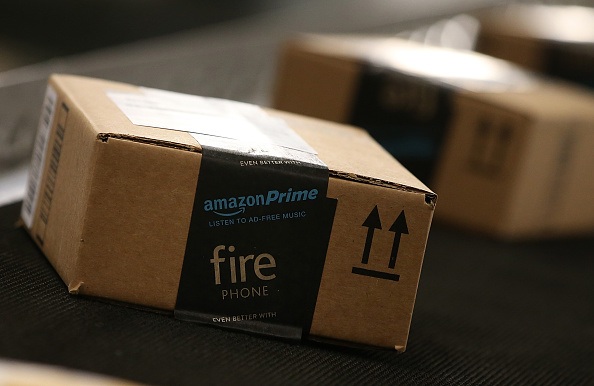 The holidays are here and you have to shop; let us recommend that you use your Chase Freedom card if you have it, and apply for it if you do not. Why? Because right now you're going to save some serious cash with this card, and you're going to see that there are a few ways you can do this, earn rewards and significantly lower your stress level this holiday season. Do you love cash back? How about if I told you that the cash back I'm referring to is as much as 10%? That's a lot of cash back when you do your holiday shopping, and it is entirely feasible when you use the Chase Freedom card to do your shopping.
How? I'm going to tell you, but it's going to take me a moment to go ahead and break it all down for you in a way that allows you to see precisely how good this offer really is and why you need to do all your holiday shopping through Amazon.com and with your Chase Freedom card. Bear with me as I explain to you how the Chase Freedom card is your new best friend.
Chase Freedom Card Benefits
Earn a $150 Cash Back bonus when you spend $500 in the first 90 days your account is open (easy during the holidays)
0% APR for 15 months on balance transfers and purchases
Earn a $25 cash bonus when you add an authorized user to your account and then make a purchase with that card
Earn 5% cash back on up to $1500 worth of purchases in rotating categories every quarter
Earn 1% cash back on everything else
No annual fee
Now that you know the basics, you can see that the Chase Freedom card is a beneficial one to have in your wallet. You will get these rewards every day, and that's without any of the specials that are going on right now. So let's get this straight; let's use an example. Say you spend $25,000 per year on your Chase Freedom card and you max out your $1500 5% cash back earnings every quarter on things like gas purchases, grocery purchases and entertainment. That's a grand total of $6000 per year on purchases that earn you 5% cash back for a total of $300 cash back. Now you have another $19,000 in purchases that all earned 1% cash back for a total of $190 cash back. You just earned $490 in cash back simply by making your purchases and paying them off at the end of every month.
Earn 10% Cash Back with Amazon
Here is the real reason you need the Chase Freedom card in your wallet this holiday season; all cardholders will earn 10% cash back all season long when you spend money with Amazon. Up to $1500 in purchases are going to earn you 10% cash back this holiday season, which means you'll earn $150 if you reach this limit doing your Christmas shopping on Amazon. That really does add up.
The good news, too, is that you're not limited to earning 10% cash back only at Amazon.com, though you can get anything and everything you might ever need for Christmas on the site. You can also earn 10% cash back on all purchases you make through Diapers.com, Audible and Zappos.com. Since we all love shoes and all parents need diapers, this is a winning combination in our book.
This is an offer that is not going to last long, but we think that you can go ahead and earn your minimum of $300 cash back by maxing out your rewards this year in addition to your $150 Christmas cash back bonus, your $150 cash back for spending $500 bonus and who even knows how much if you keep spending for 1% cash back. That's at least $600 in cash back over the course of the next year, so you might want to go ahead and use that Chase Freedom card you're about to apply for to do your holiday shopping. It pays.
Photo by Getty Images