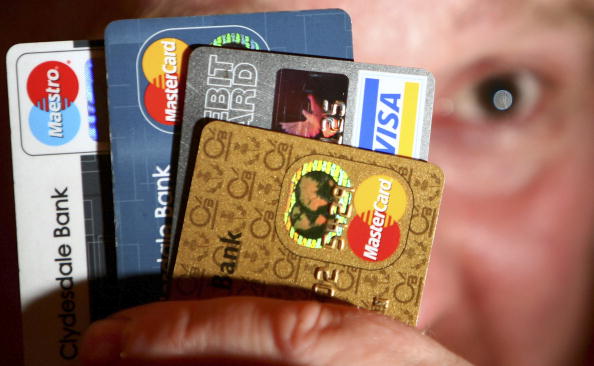 Capital One wants to know what's in your wallet. It's the bank's motto, and that's how they brand their credit cards and services to the general public. The only problem with the Capital One credit card is the long list of options. If you're considering one of these cards, you might find it difficult to figure out precisely which card it is that you want. There are so many cards to choose from, and so many different things to consider. Do you travel often? If so, you might want to apply for one of the many travel reward cards. Are you a cash back rewards kind of person?
Perhaps you're someone who is fresh to the world of credit cards and you're looking to establish credit. Maybe you've been involved in some less than ideal situations and for that your credit suffered and you'd like to rebuild your average credit score. There is something for everyone in terms of a Capital One credit card, and we've decided to round up the best card from each category to help you make the most informed and education decision as to which card you should apply for.
Most Popular Card
The Venture Rewards card is the most popular Capital One credit card. This card offers cardholders an astounding 2x the mileage on every purchase; not just purchases that are related to air travel or specific categories. No, this card allows you to earn 2x the points on every purchase you make, no matter where you make it so long as you use this card. Additionally, you have the option to earn 40,000 bonus miles on your rewards card if you spend $3,000 in the first three months you have the card.
While you might shake your head and think that you'd rather pass on going into debt to earn some bonus miles, you might want to consider this; many people pay every single bill they have each month with their credit cards and then pay that card off at the end of the month so that they can reap the benefits of their rewards. It's a consideration that you might want to make. You can put that cash you'd use to pay your mortgage aside and use it to pay off that credit card statement at the end of the month; the same goes for your other monthly expenses. You'll spend and pay off $3000 this way in no time at all.
Additionally, this card comes with a $0 annual fee for one year, and the annual fee after that is only $59. APR rates vary between 13.9% and 20.9%. This is a card only offered to people who have excellent credit.
Best Cash Back Card
If you're looking to earn cash back with your Capital One credit card, you're going to want to look into the Quicksilver Rewards card. This card offers users the option to earn 1.5% cash back on every purchase made with the card. Additionally, cardholders can earn a $100 cash back bonus simply by spending $500 in the first three months of having this card on hand. At the moment, Capital One is offering new cardholders 0% APR on all purchases made and paid by August 2015, and after that the APR will range anywhere between 12.9% and 22.9% based on your credit score. The best part about this card is that there is never an annual fee associated with your card.
Best Travel Card
The best travel card issued by Capital One is also the most popular card; the Venture Rewards card. However, since we can't list that one twice, we will tell you about the other awesome travel card issued by this company. The VentureOne Rewards card also offers great options to cardholders. With an APR of 11.9% to 19.9% after one full year of 0% APR on all purchases, it's one of the best cards in terms of saving money on interest charges (though paying your card off in full each month will save you from having to do that in the long run, too). There is no annual fee associated with this card, either.
This travel card issues 1.25 miles for each dollar you spend. By spending $1000 using the card in the first 90 days of having the card, you will also earn 20,000 bonus miles on your account. These miles can be redeemed for free flights, travel rewards and even upgrades on any flight you pay for out of pocket. It's a great card for travelers who want to earn vacations while on vacation.
Best Card for Building Credit
The QuicksilverOne Rewards card is for people with average credit who are looking to build their credit score or to repair their credit score. Capital One does not forgo issuing this card to applicants who have made late payments in the past, defaulted on a loan or made other credit mistakes. However, the company will base your credit limit and approval rating on these factors. People with below average credit will not be approved for this card.
With this card, you can get 1.5% cash back on all purchases. You will also have a low annual fee of only $39, which is a very good annual fee for people who do not have excellent credit. Furthermore, it's important to note that the interest rate on this card is very high. It is 22.9% on all balance transfers and purchases. The good news is that you have until August 2015 to make and pay off purchases with a 0% interest rate.
To help this card help you build credit, you'll need to make payments of at least the minimum amount due on time each month. You'll need to either pay the card off in full each month or you will need to keep the balance at or below 30% of your total credit limit to help improve your score. These things will do wonders when helping you build your credit score and your credit report, and that will help you acquire better rates and terms in the future.
Photo by Jeff J Mitchell/Getty Images