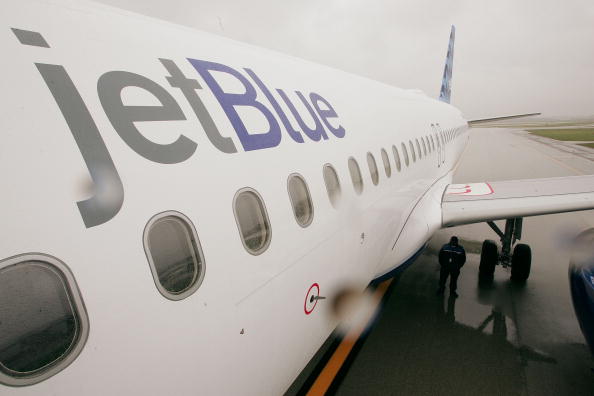 JetBlue is one of the most user friendly airlines around. Not only are they my favorite, but they're a favorite to many. JetBlue rewards are the best, True Blue memberships are the best and the JetBlue credit card from American Express is worth applying for based on the fact that you'll end up earning so many points with this card it's impossible not to want to travel more than you already do. It's no big secret that travel can be a bit of a hassle at times – and that it can be expensive – but that doesn't mean it's not a great alternative to reality from time to time. With JetBlue, travelers have an overall better experience, and when you're a cardholder, you might as well be Jennifer Aniston when you're traveling. Yes, the perks are that good.
20,000 Bonus Points
All you have to do is spend $1000 in the first three months you have this card and you will be issued 20,000 bonus points; you'll get them sooner if you spend it sooner, too. Many other credit cards require you spend several thousand dollars more than this for bonus points, but not JetBlue. And that's only 5000 points shy of a free one way ticket to just about anywhere in the country. In addition, you can earn as many as 8 points for every $1 you spend with this card, which is serious point earnings that will get you on board your next free flight that much faster.
50% In-Flight Food and Beverage Discount
When you use your Amex to pay for your in-flight food, beverages and entertainment, JetBlue will issue you a 50% credit for all purchases on your next statement. That's a 50% savings for you and your entire family on the stuff that really adds up when you travel on JetBlue.
No Blackout Dates
One of the best benefits of being a JetBlue credit cardholder is the fact that you do not have to deal with any annoying blackout dates or issues when you want to redeem your travel points for a flight or getaway. And if you book a getaway with this card throughout the year, JetBlue will give you a $50 statement credit at the beginning of the next year.
Photo by Scott Olson/Getty Images