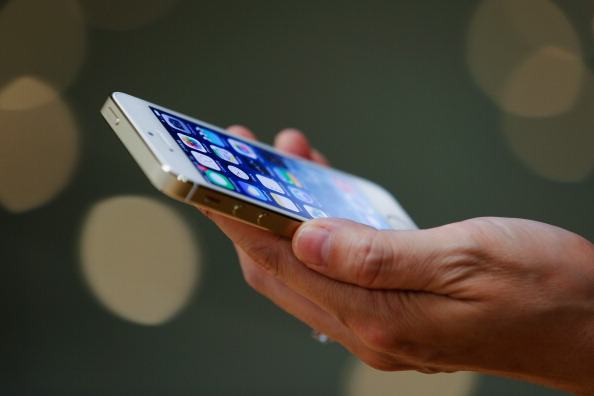 Personal finance is, well, personal; but it's also stressful. Learning to keep a budget and keep track of your expenses is a time-consuming process, and it's work. It's not something that you can do without proper time and effort, and it's so easy to get off track when you are busy with other things that life throws your way. So what happens when you are able to keep track of your finances by doing absolutely nothing but downloading an app that keeps you on track and changes your financial future for the better? You download it, of course.
Now that the year is winding down, we are spending entirely too much money on Christmas and we are looking to make better financial decisions come January, we will go ahead and share with you our favorite personal finance apps so that you can take control of your finances come the New Year. These apps are available on either Android or Apple devices, many on both – some free and some not.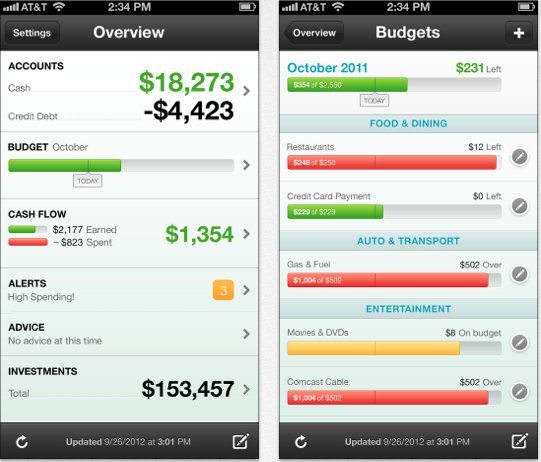 Mint
It's the most famous and most widely used personal finance app on the market, and for good reason. This is an app that will allow you to categorize your expenses, it receives automatic updates from your banking institutions and it works to keep you on track, sending alerts when you are over a limit that you've set. It's a great app that likes to keep you annoyingly aware of your finances at all times, which is what you want from a personal finance app. This app is free of charge.
Download for IOS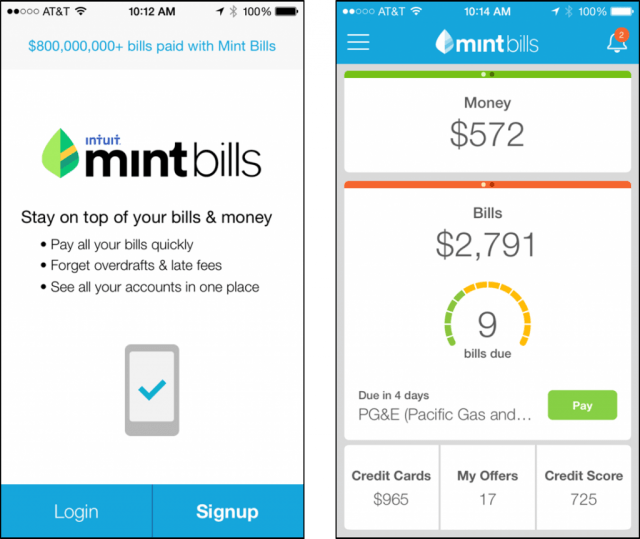 Mint Bills
Whereas the other Mint app is for seeing your spending, this is for paying your bills. It's a great app that works well to prevent you from making late payments, from missing payments and from spending money on stamps and time on making your bill payments each month. The app is free, and it's a great one to have so that you can remind yourself when bills are due so that you can be sure to pay them on time, saving your credit and your late fees.
Download for IOS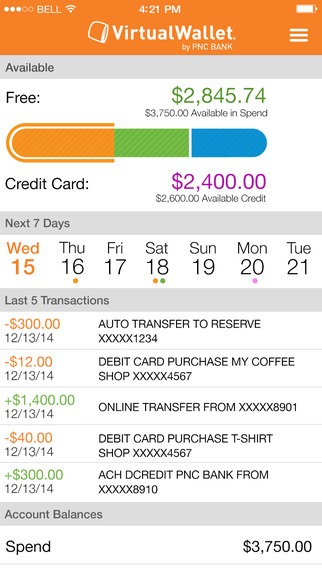 Virtual Wallet
This PNC offered personal finance app is a good one to have. You can see your balances, your spending and keep track of what you owe and what is being spent on your account. It makes it very easy for you to see where your money is going and how you can save it throughout the year so you have more in savings and less in places you're not even too sure about. It's a free app for Android.
Download for IOS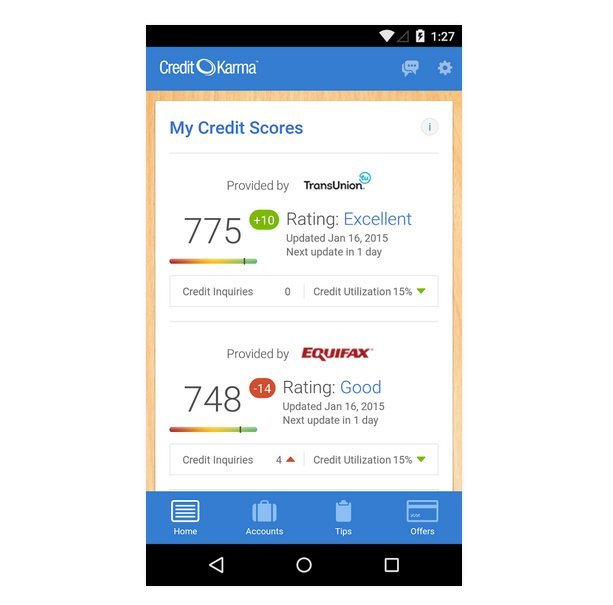 Credit Karma
It's not just a place to keep your personal finances in track by checking your credit score. This finance app allows you to add your accounts to your app so that it can track your spending and alert you when you make purchases in certain categories as you get close to limits. It's a simple app that works to keep you very much aware of your spending habits.
Download for Android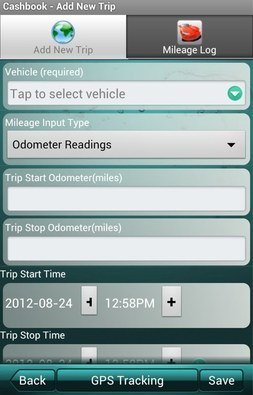 Cashbook Expense Tracker
Another Android app, this one $5.99 to download, this is one that allows you to import your budget, export it where you see fit and make changes to it as you want. It's been increasing in popularity throughout the year, and more and more people are downloading it and using it as their go-to personal finance tracker. It's a nice concept, and it's one that works well for those who use it most.
Download for Android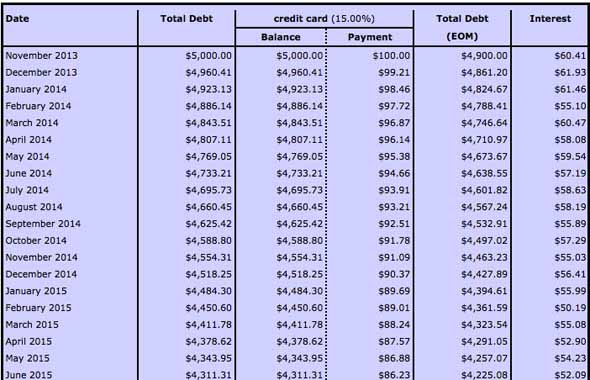 Debt Snowball
For only $1.49, Android users can download this personal finance app designed to help them save money. The purpose of this is to put in your debt and create a payoff plan. It's a great app that will show you what you are paying, how to pay it, where to put your money and how to pay off your debts fastest and for the least possible amount of money – which is always nice.
Download for Android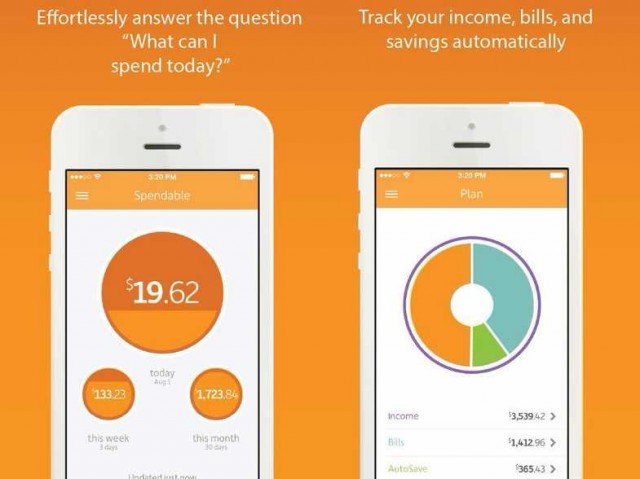 Level Money
By linking your cards and bank accounts to this app, you will see what you spend, what you earn and what you should spend every single day, week or month to stay within your budget. It's a nice concept for anyone looking to make a little additional money with their personal banking app as it's almost a challenge to stay below a certain level of spending every day.
Download for Android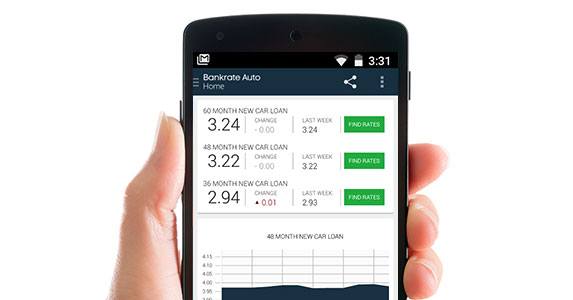 Loan Calculator
This is a good one to have, and we will tell you why. If you have loans, you need to know what you owe, how much you are paying interest and you need to see what will happen to your finances when you are shopping around for different loans in many other manners. You will appreciate this app even if it does not help you on a daily basis; it's still worth downloading.
Download for Android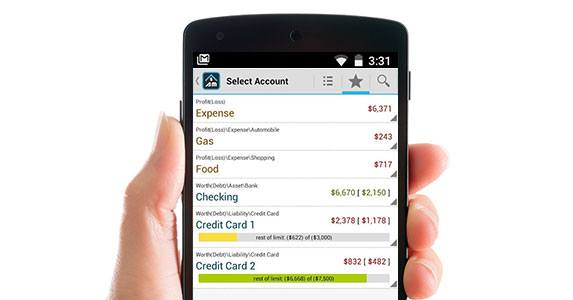 Anza Money FREE
This is a simple app for Android devices that does all that you might expect from a personal finance app. It tracks your spending when you link it to your accounts. It categorizes your purchases and makes it easier for you to see where your money goes. This app also allows you to customize your income and expenses so that you are more apt to stick to it than you are with other apps without this particular feature.
Download for Android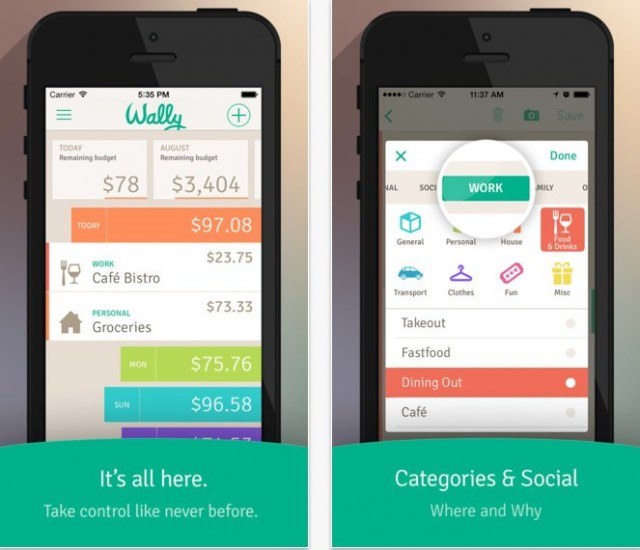 Wally
Instead of linking your accounts to this one, you scan your receipts. That makes it far more preferable to many users, especially since it now works with cash purchases whereas other personal finance apps do not. All you do is scan your receipts and find out where you are spending, how much you are spending and what habits your accounts show in terms of your spending habits.
Download for IOS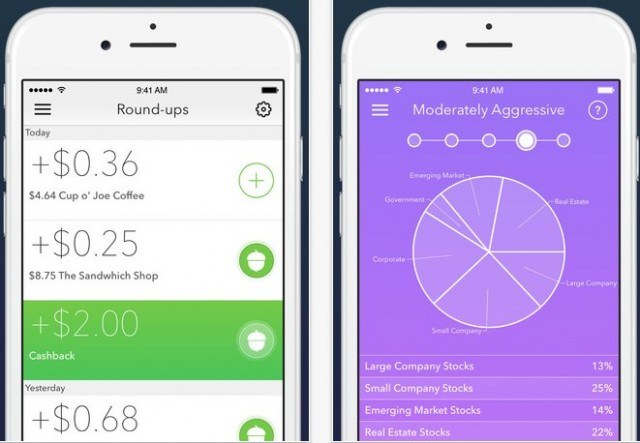 Acorn
What we love about this app is that it uses your spare change to make you money. By linking your cards to Acorn, the app rounds all purchases to the nearest dollar and takes your change, investing it in a low-cost ETF. Most users are able to invest as much as $180 per month using this form of personal finance investing. The app is one worth having.
Download for Android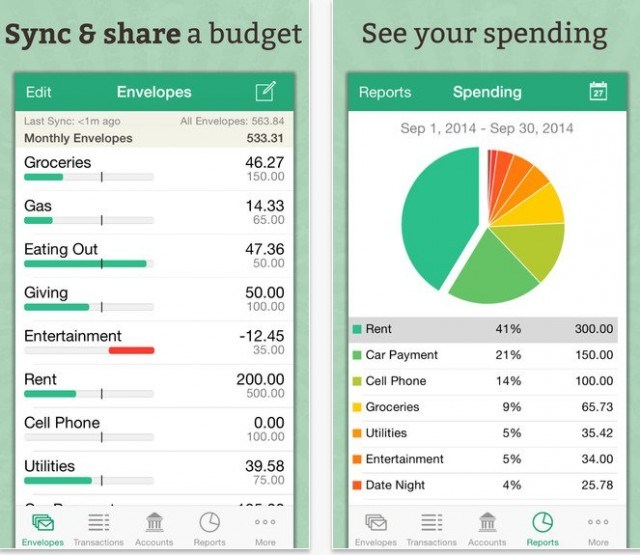 Goodbudget
If you love the envelope way of budgeting, this app takes it and makes it a lot easier. Instead of budgeting with cash in envelopes, you create your envelopes online and you allot your budgetary spending to each one. The app then keeps track of your spending and lets you know when you are doing a good job and when you are not. It's pretty simple, and it helps you track your spending very well.
Download for Android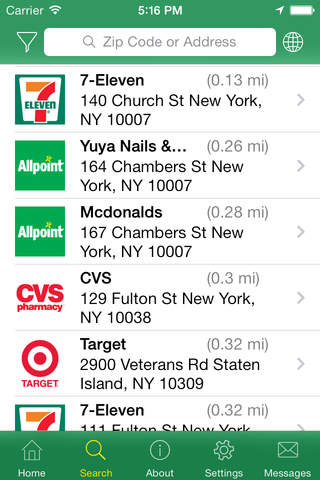 AllPoint
This free app is a good one to have on any Adroid device. What you're doing with this app is never paying another huge ATM fee. You will be able to locate ATMs offered by your bank or at least ATMs that offer lower fees than other banks in the area so that you aren't overspending just to get a few dollars out of the bank. It's a nice app to have, since many of us have this issue.
Download for Android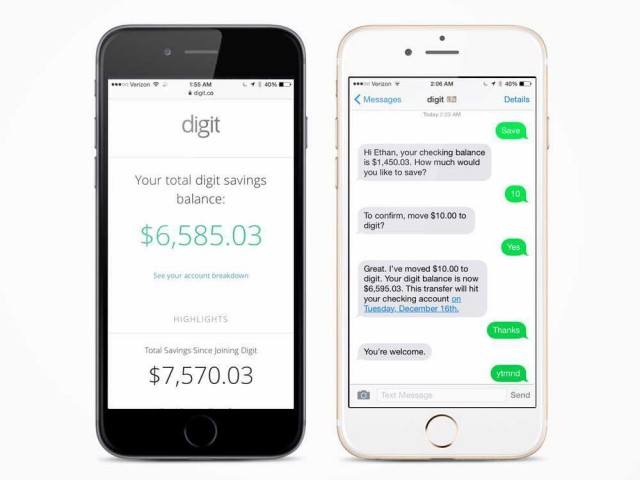 Digit
The idea of saving money you did not even know you had is a nice one, right? That's what this app is for. You get to load your accounts to this app and it will go ahead and see what you spend, how you spend it and where you spend it every week or month, and it will then transfer a small amount to a savings account that it does not feel that you will miss. Who knew an app could be so innovative?
Download for IOS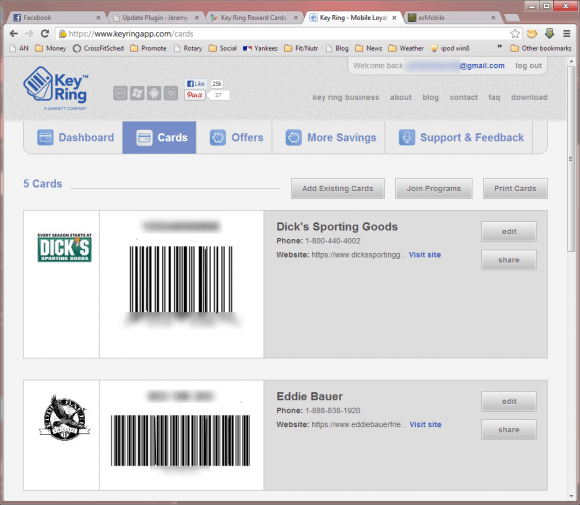 Key Ring
We love the idea of putting all our loyalty cards in one place so we don't have to drag them around and carry them in our bags. You can upload all your cards to this account and then you can see sales, coupons and other things that are being offered by retailers and merchants when the app sees that you are in that specific location doing a little shopping.
Download for Android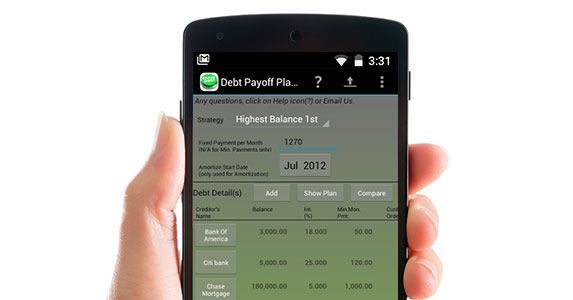 Debt Payoff Planner
For less than a dollar, Android users can download a personal finance app that allows you to upload your personal finance information and see different payoff scenarios. It's a great way to see whether or not you have the ability to pay off your debts and your bills in a certain amount of time or if you have to go a different route with it. It is a simple process, and it's one that you can work yourself.
Download for Android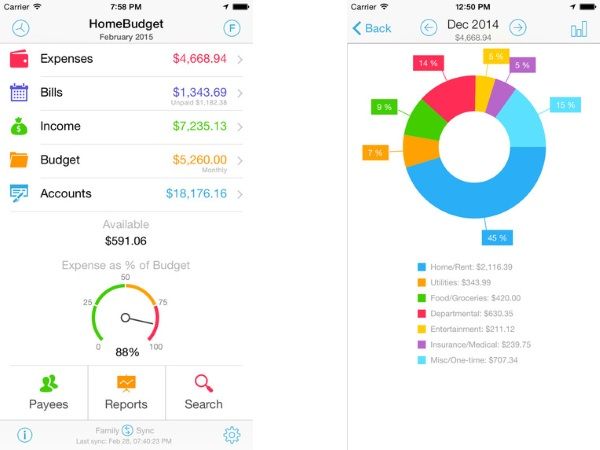 HomeBudget with Sync
For the low price of $4.99, all iPhone users can download this app to help them with their personal budget. This is an app that allows you to set up your accounts in one place, view your balances and see what you spend, where you spend it and even how to lower your expenses so that you can save more money. You can even family sync your items by taking photos of receipts so that everyone on the account can see up-to-date information.
Download for Android

DebtTracker Pro
For $1.99, iPhone users can have this app. It allows you to see your loans, manage a payoff plan and make it a point to see what you owe and where your money is going. You are going to see where you are in your repayment plans, how much you owe and whatever you're doing to pay that debt off as quickly as possible. It's a great app that provides you with a lot of features you can use to pay off your debts quickly and efficiently.
Download for Android

Your Bank's App
If you have a bank, get the app that they offer. It might see a little bit silly to mention this one since there are so many, but you will never be able to go ahead and make sure you are in the right place financially if you don't even have the app that is being offered by your bank. It allows you to view your accounts at all times, see where your money is, what it's doing and how it's being spent. It's the best place to start.
Download for IOS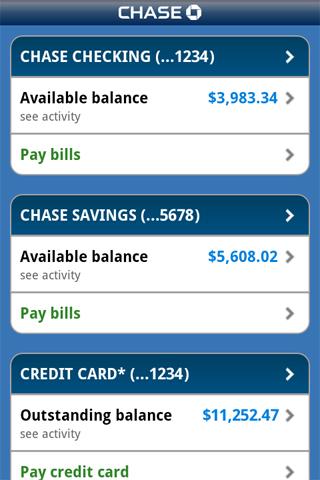 Your Credit Card's App
Anyone with a major credit card needs to download the app that goes with it. It's a great way to manage not only your balances and your payments, but also the security and the safety of your account. This is an app that everyone needs; just find the app that is offered by your card company and get it on your phone right now. It's going to change the way you spend money and save money.