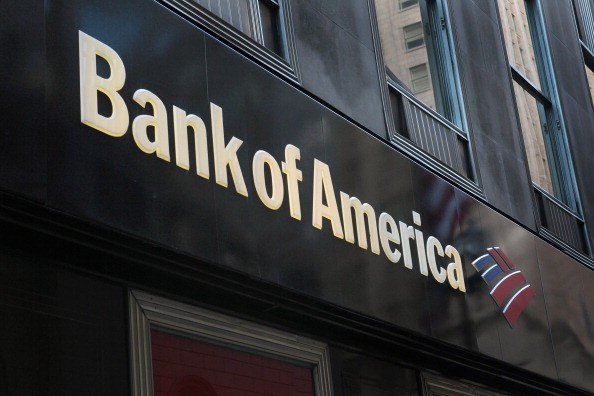 Raise your hand if you like free cash; yes, that would be everyone. So what if we told you that you could get free cash just by signing up for a new checking account and not putting forth any more effort than that? Would you believe us or would you wait for the catch? Nothing in life is free, right? Well, you're partially right. Sometimes things are free in a sense that you are happy with the terms and conditions that are offered in order for you to obtain something that's touted as free. Banks, for example, are desperate for new business. They are looking to attract new customers with big bank accounts and people who will trust them to manage their accounts for the long-term.
They want you to decide you are unhappy with your current banking and move on to their bank so that they can make money off your money. To do this, many banks are now offering free cash for anyone who opens a checking account at one of their many locations. Banks are desperate for business anymore, and this means they're no longer stopping at the offer of free checking accounts, free debit card purchases and even waiving fees up to a certain amount when you visit foreign ATMs. These banks are offering cold, hard cash for just opening an account, depositing some money and using their online bill payment systems. What's nice about this is that most of these banks aren't asking you to do anything more than you are already doing with your current bank to get their free cash. If you're in the mindset to check into new accounts, this might be something worth considering. The terms and conditions might just appeal to you enough to make this a worthwhile proposition.
SunTrust – Up to $200
You have the ability to open up an account with SunTrust to earn $200. You'll need to use a promo code to open your account, and the code is WINTER15. The requirements here are a bit stricter than they are with some of the other banks on the list, but they're not impossible. Your account will need to be opened with at least $100 in deposits. You will then need to have a direct deposit of at least $1000 made into your account, and you will need to pay one bill for at least $50 using the online bill pay system within 60 days of opening your account. Once you do that, you will earn a $100 cash bonus deposit. If you direct deposit $2000 or more and pay two $50 minimum bills using the online bill pay system, you will earn a $200 cash bonus within your first 60 days as an account holder.
Chase – Up to $200
How would you feel if we told you to go to Chase and open an account and you'd get as much as $200 cash deposited into your account within three months? Well, you can do this. What you have to do is go to your nearest Chase location or open an account online. All you need to open your account is $25 and the desire to enroll in their paperless statement program. Once you do this, you'll have a $150 bonus deposited into your account within 10 days. It's a pretty nice offer. To get that bonus up to $200, you're going to also open a savings account, deposit at least $5000 and maintain a balance of at least $5000 for 90 days and an additional $50 will be deposited into your account for a grand total of $200. And all you did was make deposits and open accounts. Now that is free money.
Nationwide Bank – $200
You have until the last day of June this year to open up an E-Checking account with Nationwide Bank. If you do this and meet the other requirements, you will be able to earn a $200 bonus for just about nothing. The requirements include opening your account with at least a $50 deposit. You will then need to set up direct deposits into your account that totals at least $200 per month into the account, and then you must leave your account open at least 90 days. Once you do all three, you will see a deposit of $200 come through to your account within 10 days of your 90 day account opening. It's a simple way to earn free cash for nothing.
Bank of America – $300
This is not an 'up to' offer; this is a flat fee that allows you to earn $300 in bonuses within 60 days of opening your account. All you have to do is open an account and meet the minimum deposit requirement, which is either $25 or $100 depending on the account type you choose. You will then have to have two direct deposits of at least $2000 each put into your account within 60 days of opening the account to earn your $300 bonus. As soon as you meet these requirements, the bank will issue your bonus and put it right into your account. It's a nice way to earn some free money.
PNC Bank – $300
This is not an offer that's good for all people in all states, but it is valid for many residents of a number of states. All you have to do is check with the bank to see if residents in your state qualify and then follow the instructions to open a Virtual Wallet Account. You have until March 31 to open this account to receive the bonus offer. Once you open the account, meet the minimum account balance and you have $5000 worth of direct deposits put into your account within 60 days of opening the account, and pay one bill using the online bill pay option, you will receive your cash bonus. It's a nice bonus that will mean a lot to you and your family, especially since it's free money that comes just from having an account with the bank.
Photo by Scott Olson/Getty Images