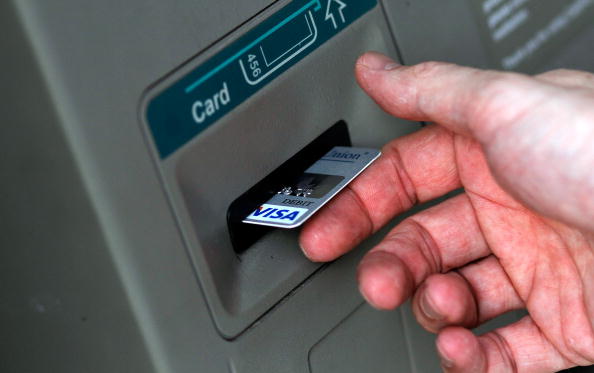 The Capital One 360 checking account is not like other bank accounts. On that note, not all checking accounts are created equal, no matter what so people want to believe about them. Sure, they all work the same way in that you deposit your funds into the account, use a debit card, transfer between accounts, write checks, use online bill pay and know that your money is protected while it's in your account; but that's not where it all stops. The Capital One 360 checking account offers a number of features, benefits and concepts that not all other checking accounts off, which makes it one that's worth consideration.
Your banking needs are important, more so than you might think. Being married to a banker who has been in the business for more than 15 years now, I know this firsthand. There was once a time when I thought that a checking account was something you opened at the 'prettiest bank' or the most 'convenient' bank and just moved on. I didn't realize that there was so much involved in checking accounts (may I say this was my thought process at 16?) until I met my husband a few years later and he schooled me on the importance of other banking features. He's not a Capital One employee, but I now know enough about banking to know that the Capital One 360 checking account is one of the better accounts for consumers nationwide.
To sum it up, the Capital One 360 checking account is beneficial to anyone looking for a checking account with low fees, a great banking experience and interest earnings in a checking account – something few banks offer their customers with checking accounts.
Benefits of a Capital One 360 Checking Account
Low Fees – Capital One 360 checking accounts do not charge account fees on a monthly basis. Customers that open a Capital One 360 checking account will also see that they are not required to pay foreign transaction fees when using their debit card or account in other countries, nor are they required to pay ATM fees at anytime – even when they are using a foreign ATM. Additionally, Capital One 360 checking account customers are not charged overdraft fees, fees for paper statements, early account closure or returned deposit items.
No Overdraft Fees – Anyone with a Capital One 360 checking account is going to benefit greatly from the fact that there are no overdraft fees associated with this account. Instead, Capital One 360 checking accounts merely charge you an interest rate of 11.25% on any amount that you overdraw at any given time. This is not an invitation to overdraw your account, however, since there are other ramifications associated with this kind of banking habit. Capital One understands that sometimes you make a mistake in your checkbook balancing or you simply didn't make it into the bank to make a deposit one day; mistakes happen, and they want to give their checking account customers a chance to make it right without paying an exorbitant fee.
Earn Interest on Checking Account Balance – Do you currently earn interest on the balance in your checking account? My guess is that you probably do not. However, if you open a Capital One 360 checking account, you are going to receive interest on your account balance. Customers with a Capital One 360 checking account earn a total of .20% interest on their balances up to $50,000 per account per year. If your balance is above $50,000 on a regular basis, you will earn a higher interest rate. The highest rate offered by the bank is .9%, and it's available to anyone who is able to maintain an account balance of at least $100,000 throughout the year
Ample ATMs – Anyone with a Capital One 360 checking account has access to more than 40,000 Capital One ATMs across the world, but that really doesn't matter in terms of money saving since you are free to use any ATM in the world without being charged a fee by the bank for using a foreign ATM
Low Stop Payment Fee – Most financial institutions charge a $35 fee to stop a payment on a check, but the Capital One 360 checking account only charges a $25 fee to stop payment on a check. For example, let's say you write a check to rent an inflatable bounce house for your kids' birthday party and drop it off with the company the day before the party. If the company fails to show up for the party with the item you paid for, you're going to want to cancel that big check before they have a chance to deposit it – you'll have to pay a $25 fee, but that's less with Capital One than other accounts.
Drawbacks of a Capital One 360 Checking Account
No Physical Bank Locations – This is a pro and a con depending on the customer. For me, for example, it's a pro. I haven't been to a bank in 14 years thanks to the fact that my husband is my banker and does all that for me. I have no problem with mobile banking and all that it has to offer me. There are no Capital One banking locations for customers with a Capital One 360 checking account, which might not appeal to those who prefer to do their banking with a person with whom they can develop a relationship
Check Deposit App is Touchy – One of the biggest complaints customers have with the mobile checking deposit app utilized by Capital One 360 checking accounts is that it's not always on target and sometimes refuses to read a check correctly. What this means is that some users are unable to make their deposits when they want to, but it is something that Capital One is working to improve
Low Daily Limit – Again, this is something I consider a pro, but many people consider a con. The daily limit for spending with the Capital One 360 checking account is $5000. This means you can use your debit card to make up to $5000 per day in purchases. For me, that sounds like a lot considering my bank only allows me to make $1000 per day with my debit card. This means I have to get on the phone and call my husband and have him call some other department within the bank and ask them to kindly up my daily limit when I want to do some shopping or when we travel – and it means I still utilize checks for things like my mortgage payment since it's a hassle to up my daily spending limit temporarily. However, many Capital One 360 checking account holders believe that the daily limit is too low.
Is the Capital One 360 Checking Account Worth It?
For most consumers, the Capital One 360 checking account is one that is worth it to open. Unless you have a problem with a $5000 per day spending limit, no foreign transactions and low fees, you're probably going to enjoy this account. Be warned, however, that if you have a history with ChexSystems, you're likely going to be denied an account when you try to open it, which is a problem for many. Otherwise, this account offers more benefits than downfalls, and that makes the Capital One 360 Checking Account a good one to have.
Photo by Getty Images