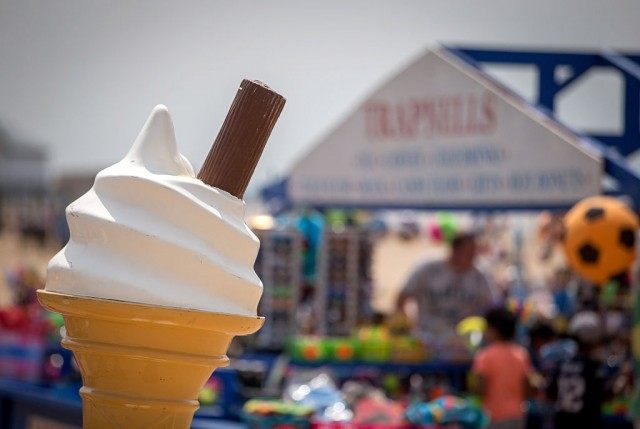 It's official; Harriet Tubman is the new face of the $20 bill. The former slave and abolitionist who saved more than 70 people from slavery during her 91 years will be the new face of the $20 bill after much deliberation. She is a celebrated face in history, and for good reason. Born into slavery, she endured more than a few beatings, injuries and other horrific moments in life. She is not someone who can escape notice as one of the most important historic figures in the end of slavery. She was able to escape her horrible masters and find freedom, and she then led slaves to freedom through the Underground Railroad. Her life is one we should celebrate. Now we are.
With this cool news, we thought we might celebrate the $20 bill ourselves today. Now that it's weekend and we are about to have some new money with some new faces on it, we thought we might give you a few good ideas to use those new $20 bills. When you happen to come across your first Tubman bill, which you will at some point in 2020. Apparently making new money and handling situations like that is a bit of a process. So while you have a while to wait before you see Harriet Tubman on your next $20 bill, we still have some great ways to you can use your next $20.
Save it
Because sometimes not spending money is a great idea, don't you think? You should stick it in your vacation fund, your piggy bank, your jar of change; whatever. Save it and use it on a rainy day at some point to do something fun. You could also invest it and use it at a later date to help you retire.
See a matinee
Sometimes you need a few hours to yourself, and that's all right. We love the idea of taking your $20 to a matinee this weekend and splurging on a movie. The only thing you might want to do is carry that big bag and smuggle in some of your favorite candy from the supermarket. It's a lot less expensive there if you want to afford a movie with only a $20 bill.
Go to happy hour
What's the problem going to happy hour and giving yourself a $20 budget? You're getting at least two drinks, which means you're limiting your calories and not doing anything overly stupid. Call the ladies and tell them that it's time for a few hours of fun without the kids and husbands, and then go enjoy yourself.
Try a new bottle of wine
Listen, no one wants to spend serious dough on a bottle of wine they've never tried before and are not sure they'd like. That's why we like the idea of spending $20 on the bottle and keeping it affordable. If you don't like it, it wasn't that much money. If you do love it and want to buy it over and over again, it wasn't that much money.
Buy a new book
I know you have a Kindle or other e-reader that allows you to download whatever you want, but there is really something so amazing about an actual book. Go splurge and buy yourself a new book you've been wanting to read for a while and get outside on a gorgeous day and read your new book. Talk about a great way to spend your money; you're taking a vacation in your mind without ever leaving home.
Buy some craft supplies
There is nothing I enjoy more than deliberately taking some time to spend with my kids doing something they think is fun. We occasionally peruse Pinterest together to find a fun idea or craft we can do at home, and then we get the supplies we need and get to work. They love and adore this, and it's always so much fun. What better way is there to spend $20 than on something you can do to make memories and a mess with your kids?
Rent a kayak
We live in Florida less than 10 minutes from the ocean and less than 5 from some of the most beautiful springs you've ever encountered. For $15, we can rent kayaks if we don't already have them and we can take them out on the springs for some exercise, some fun in the sun and a day on the water. It's fun, and it's always worth the time and effort.
Go out for ice cream
When it comes down to it, summer is almost here and it is just plain warm outside. What better way to spend $20 than to take your special someone or your kids, or both, to the ice cream shop and splurge on something that's not good for you, but is so good? In fact, I might do this tonight after my kids are done with practice.
Donate it
Harriet Tubman was a do-gooder and a woman all about change. She would be very proud to know you're donating money to help those in need all because of her. Do it, feel good, and help the world you rockstar.
Photo by Getty Images