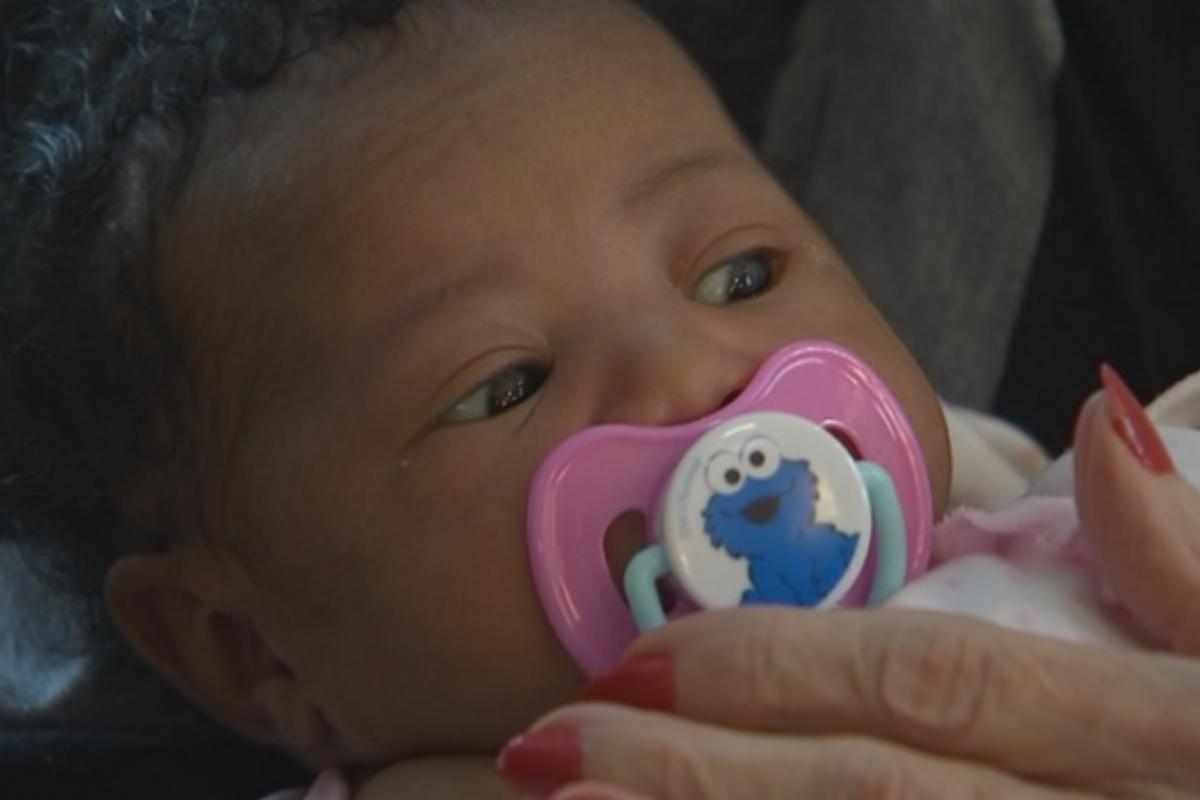 These days, we all tend to be a little more guarded. With tales of crime and tragedy constantly filtering through newspapers and news reports, it can be hard to take a chance when it comes to offering a hand to a stranger in need. While common sense definitely has to come into play when interacting with strangers, taking a chance on someone you've recently met doesn't always have to end badly. Here you'll meet a dad named Rubin Swift who found himself in a nightmare of a situation while attempting to fly home with his newborn daughter.  In the face of an impossible dilemma, he reached out to a kind stranger he'd recently met for a little advice. Little did he know that it was a choice that would pay off in ways he never could have imagined. Get ready to have your faith in humanity restored as you discover just how far an act of kindness can go.
Ru-Andria's long journey home begins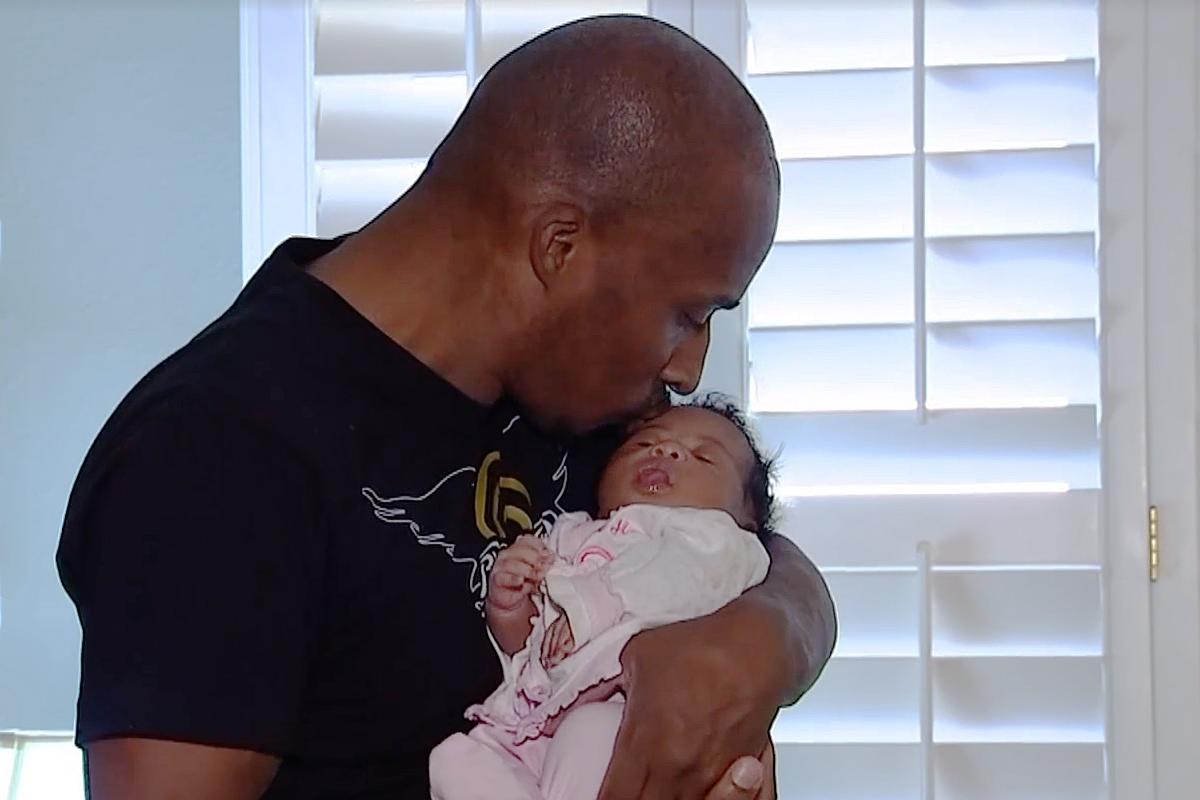 Rubin Swift was already an experienced dad by the time he got the news of his newborn daughter Ru-Andria's arrival on March 13, 2018. Rubin, who runs a small deli in Cleveland, OH, already had three grown children from his first marriage and was raising his wife Tiffany's four kids as his own. After being granted custody of the newborn Ru-Andria, his baby from a previous relationship, Rubin found himself on a flight from Ohio to Phoenix, AZ to pick up the newest member of his family. With money being tight in a family of six, Rubin and his wife decided he would have to make the trip solo.
Ru-Andria and Rubin's new friend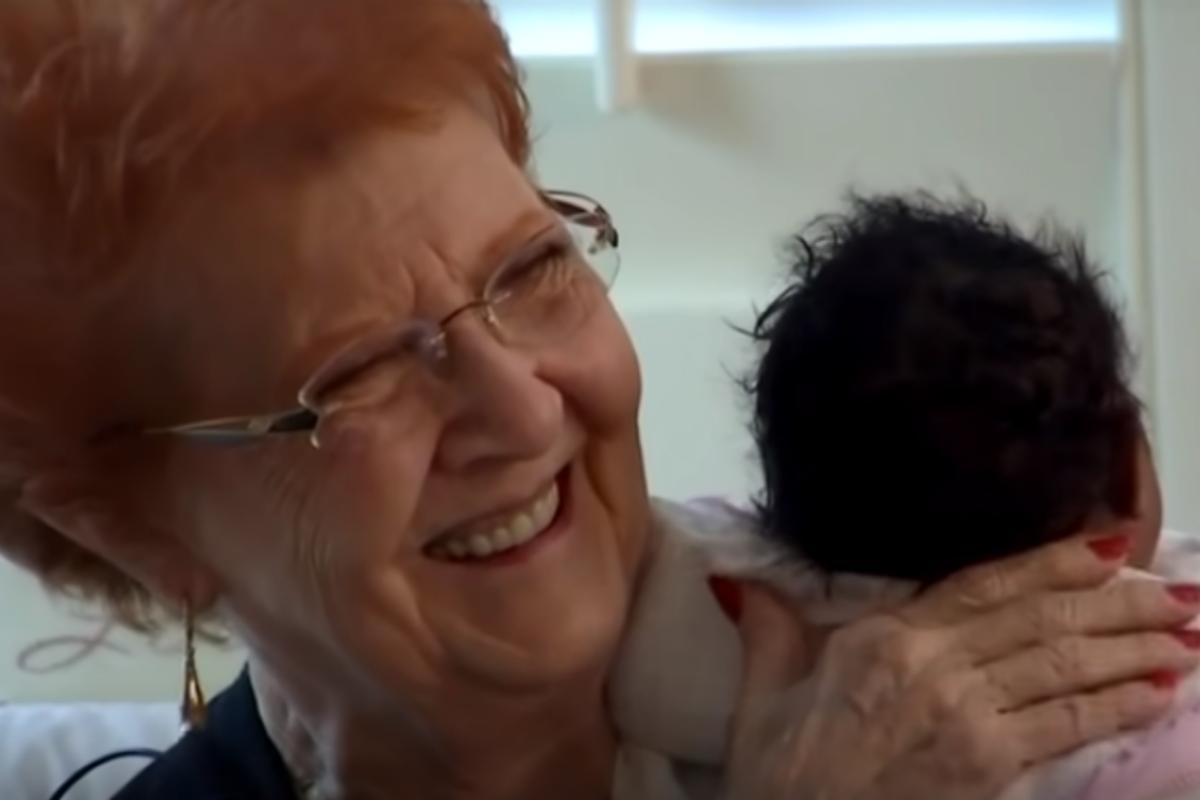 When Rubin arrived at Banner University Medical Center, he met not only his beautiful new daughter but also a special friend. Joy Ringhofer is a volunteer with the hospital's newborn intensive care unit, where she had been helping care for Ru-Andria. The 78-year-old Joy had taken a special shine to little Ru-Andria, who had been placed in the NICU as a protective measure until her father arrived. Joy even gave Rubin her phone number and offered to drive him and his new daughter to the airport for their journey home. Little did she know, she would be of far more help than she ever could have imagined.
Rubin plans ahead to avoid any snags at the airport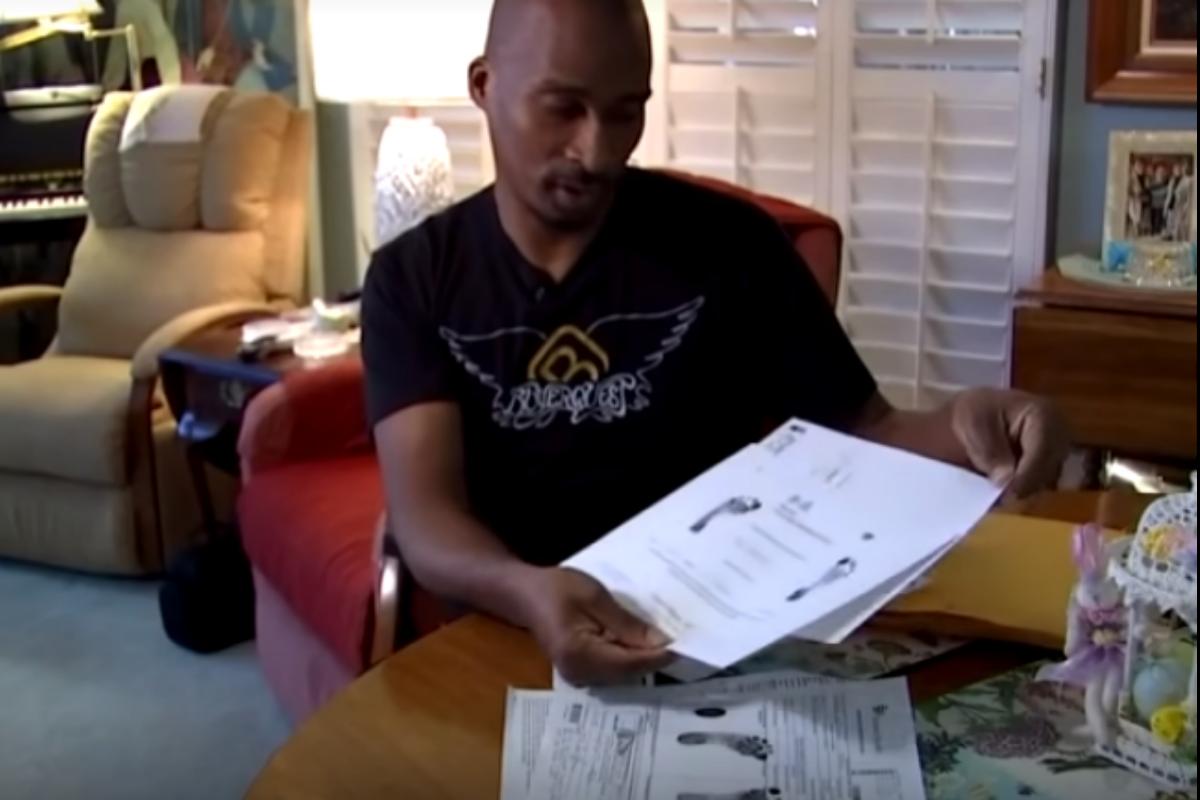 Making any long distance journey can be nerve-wracking, but traveling with a newborn is a whole other feat altogether. Knowing that his funds were limited, Rubin made sure to plan out his trip flawlessly. He even called ahead and spoke to Frontier Airlines to make sure that there would be no problems getting his infant daughter on their flight home. During his visit to pick up Ru-Andria, he gathered all the documents he could, including a note from the hospital which cleared the baby to fly. When he got to the airport, however, he discovered that he and his daughter's flight home wouldn't go nearly as smoothly as he had imagined.
Rubin and Ru-Andria find themselves stranded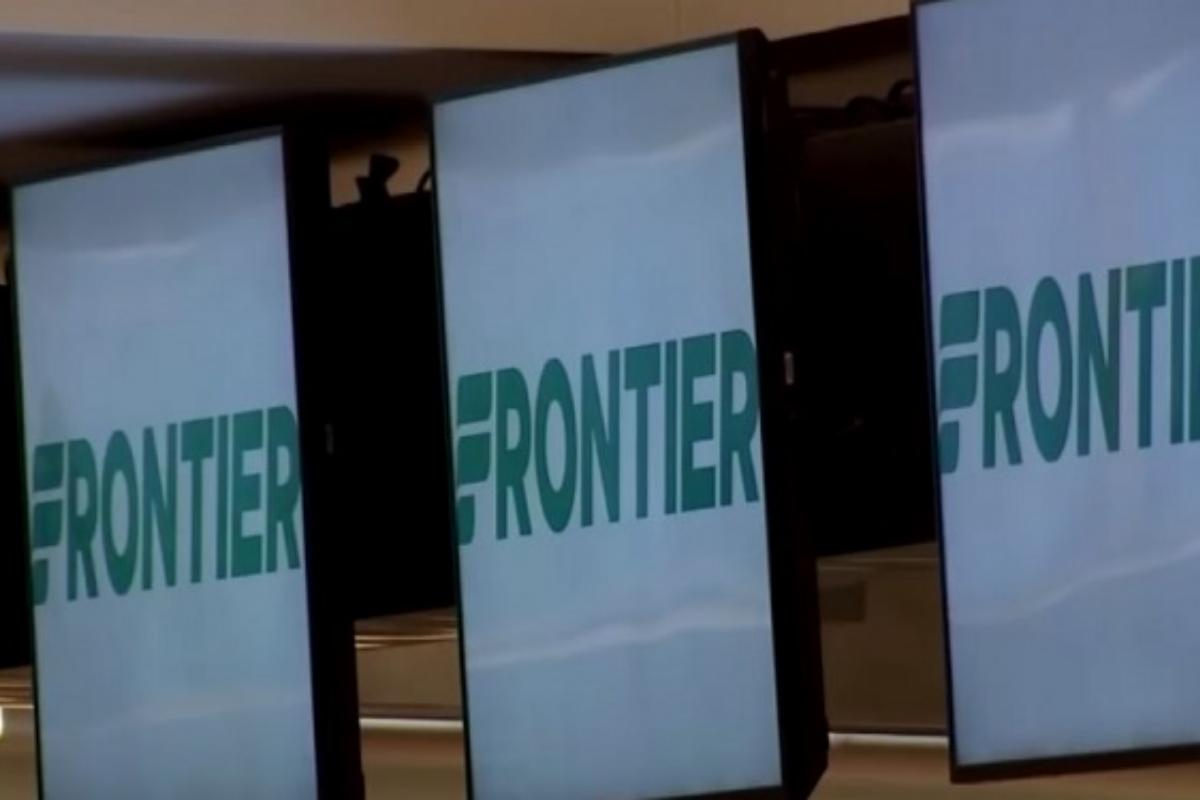 Unfortunately, the one thing that Rubin wasn't able to produce when he arrived at Frontier's check-in desk was a birth certificate. As it turned out, Frontier's policies required infants to be at least 7 days old to fly and required a birth certificate to confirm their age. Rubin and Ru-Andria found themselves in accidental violation of both policies. "I was out of money and the hospital told me that I wouldn't be able to get a birth certificate for seven days," Rubin told People.com. Finding himself stranded at the airport with a newborn, Rubin understandably began to panic as he considered his options. "I asked for my money," Rubin says. "They said it would take seven days to get your money back."
Rubin finds himself with non-existant options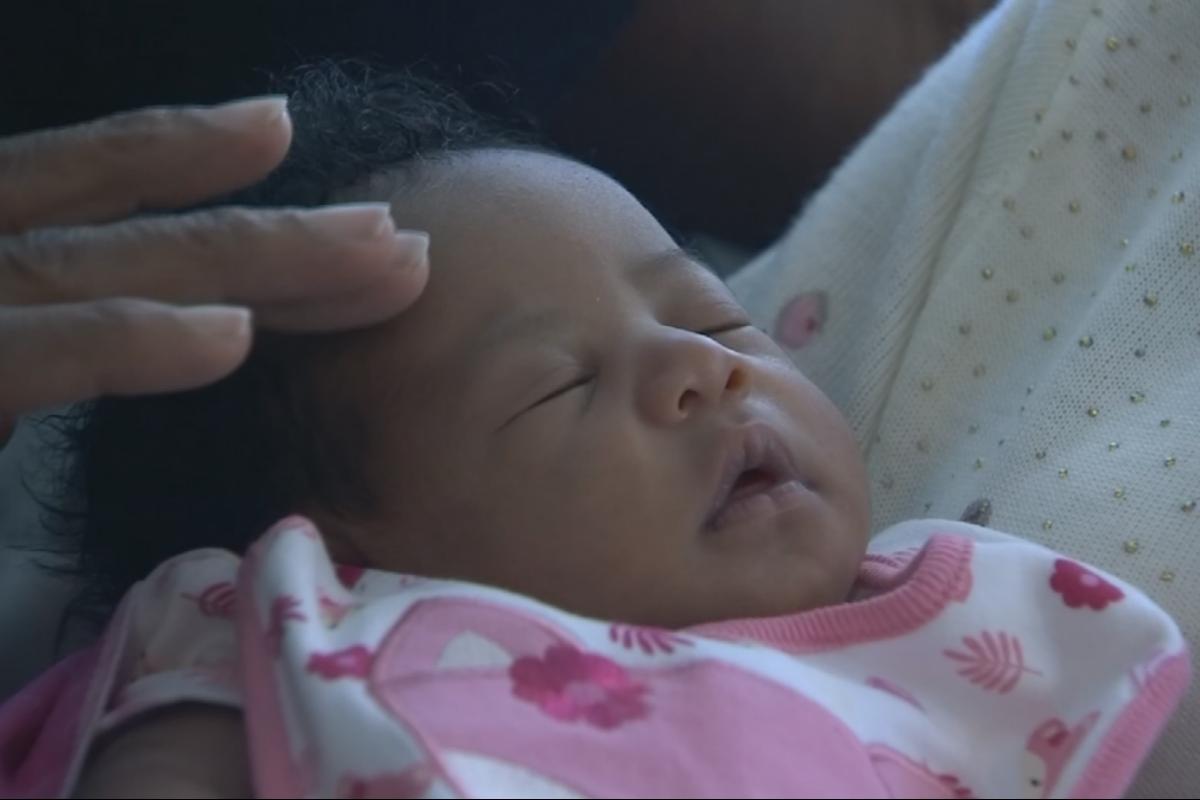 With his money already depleted, Rubin knew he wouldn't be able to afford a hotel. The only other option was to attempt to make it through three days in the airport with his young daughter. "I was worried that if security saw me sleeping at the airport with a newborn, they'd take her away from me and charge me with neglect," Rubin later recounted his experience. "I was stuck." The feeling was mutual when he called his wife Tiffany, who works as a security officer in Ohio. Frantically, the two began to weigh their options in what appeared to be an impossible situation.
Cross-country panic ensues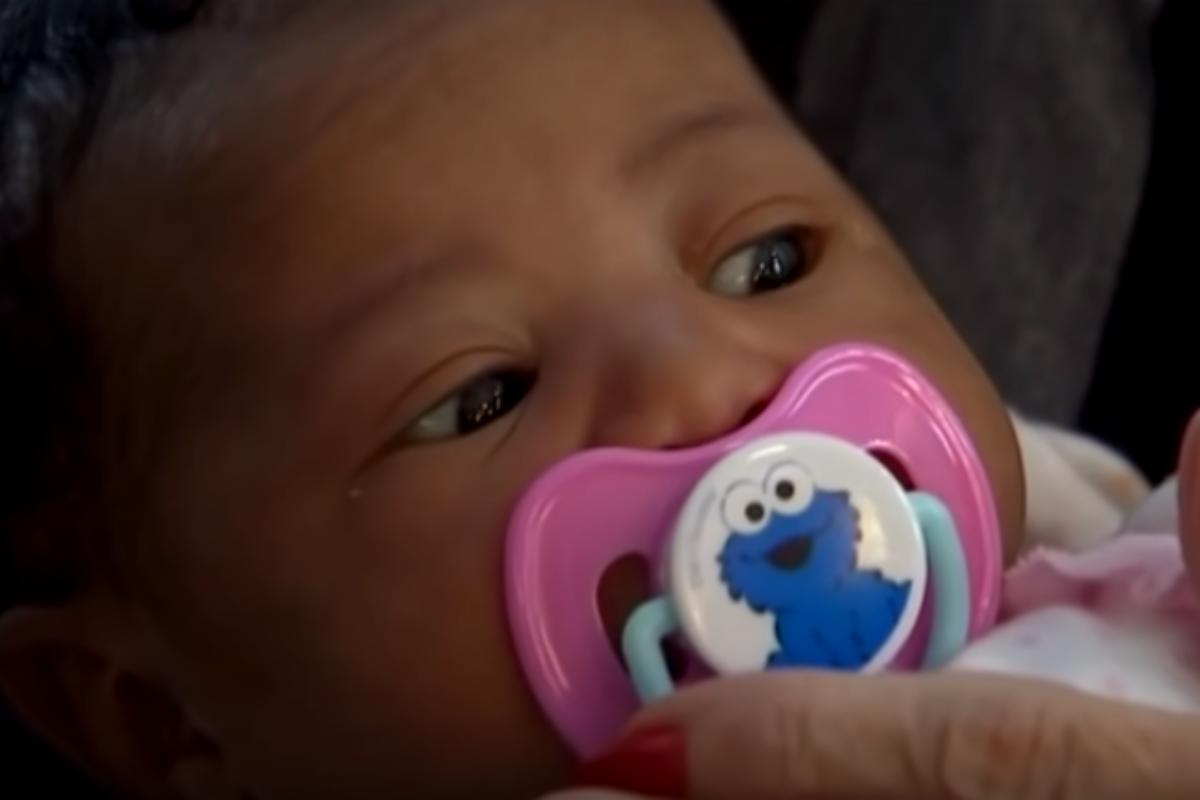 "When he called me from the airport and told me that they weren't going to let him fly until he could get a birth certificate in four days, I felt panicked," recalls Tiffany, 32. "We didn't have the money for a hotel room or a rental car and I didn't want him to sleep at the airport. I was scared because it looked like we were out of options." To make matters worse, Rubin didn't have any friends or family in Phoenix who he could call upon to help him out in his time of need. It was then that he realized that although he might not have any close friends in the area, his newborn daughter did.
Rubin reaches out to his only local friend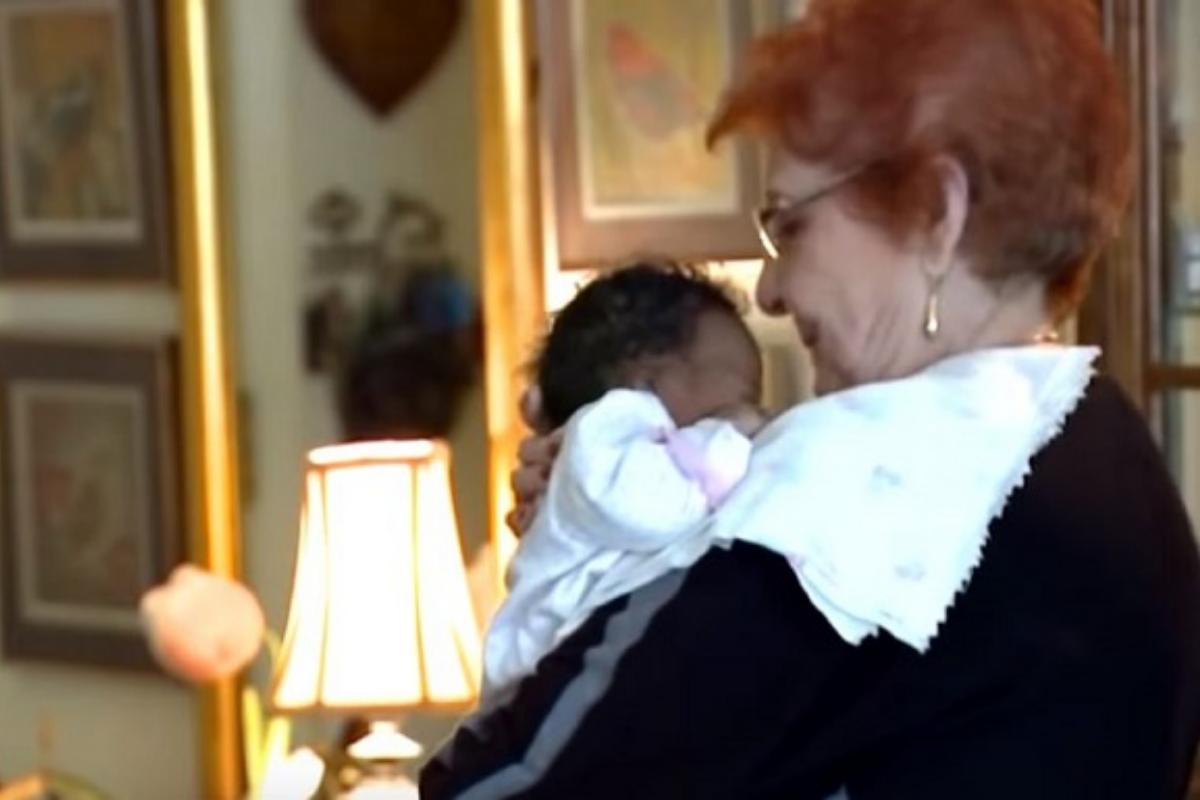 Remembering that he still had one local phone number, he decided to call Joy, the volunteer who had been so kind to his daughter during her time in the hospital. Hoping to get some advice on his situation, Rubin was surprised to get another response altogether. Joy later recalled her reaction when she got Rubin's call, "I told him, 'I'm going to take you home with me,' so wait right there." Rubin agreed, but later admitted he was a bit confused about what Joy meant on the phone. He explains that he wondered if Joy had just offered to drive him and his baby all the way back to Ohio.
Joy extends a remarkable offer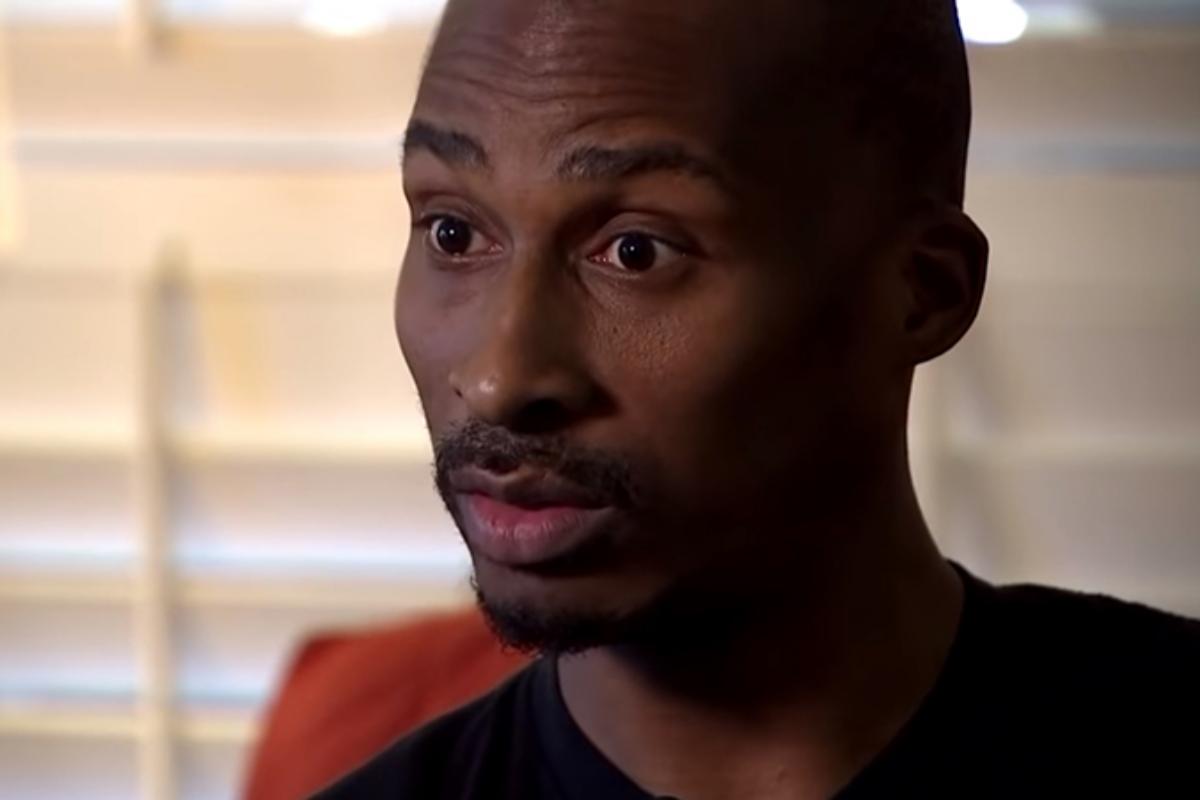 As it turned out, Ms. Joy had far bigger plans. Rubin realized upon her arrival that when Joy had offered to take him and Ru-Andria home, she had actually been referring to her own home. After picking up Rubin and his baby, she offered to put them up for four days until they could reschedule their flight back to Ohio. "I couldn't believe it," recalls Rubin. I'm black and she is white. I'm a stranger who grew up in the projects in the Bronx and she's a great-grandmother who recently lost her husband. She knew very little about me, and yet, she took me in. Color wasn't an issue to her. She showed me that in this crazy world, there is still compassion."
Joy opens her home and heart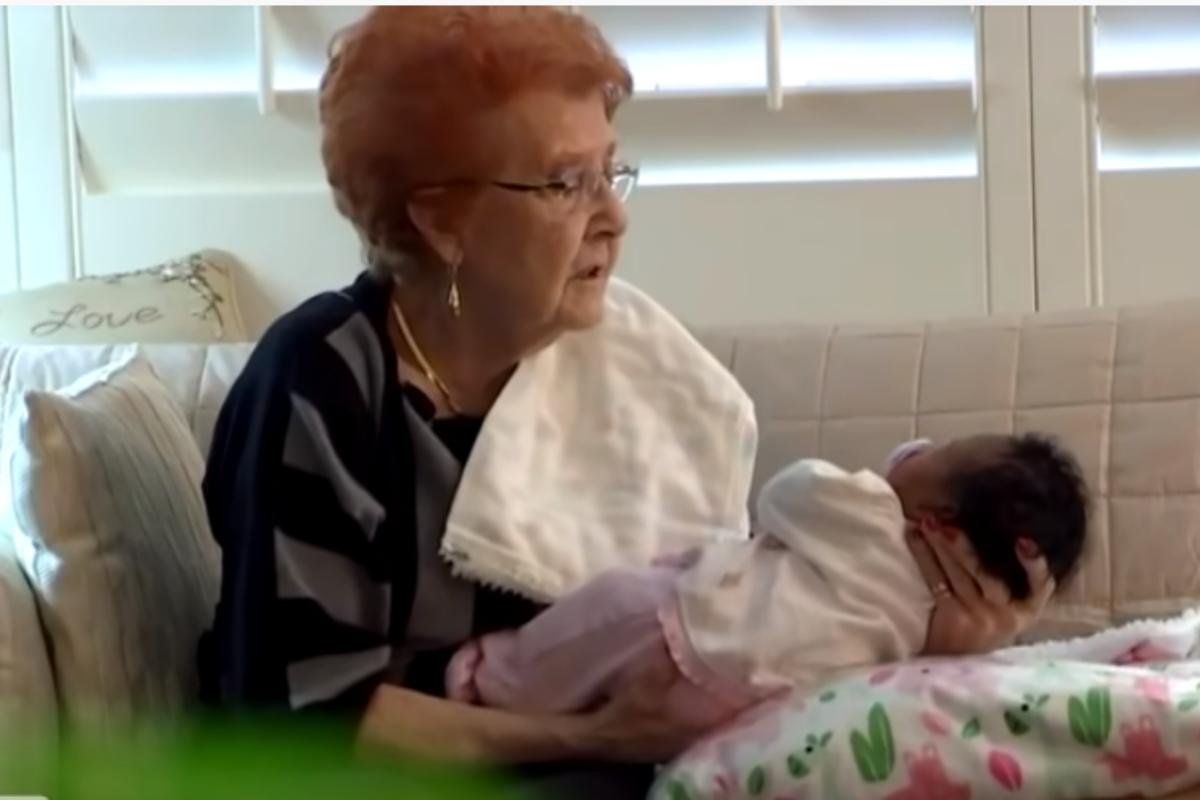 Joy was not only open to the idea of taking in the pair, but she was also excited to have them as her guests for a few days. "There are a lot of dangers out there," she explained, "but there's a lot of good, too. I'd enjoyed talking to Rubin at the hospital and helping him with the baby. He was polite and kind and I could tell that he had a good heart." Though Rubin and Joy may have started out as strangers, their shared bond over baby Ru-Andria would spark a lifelong friendship that began to blossom over the next few days.
An unlikely friendship begins to form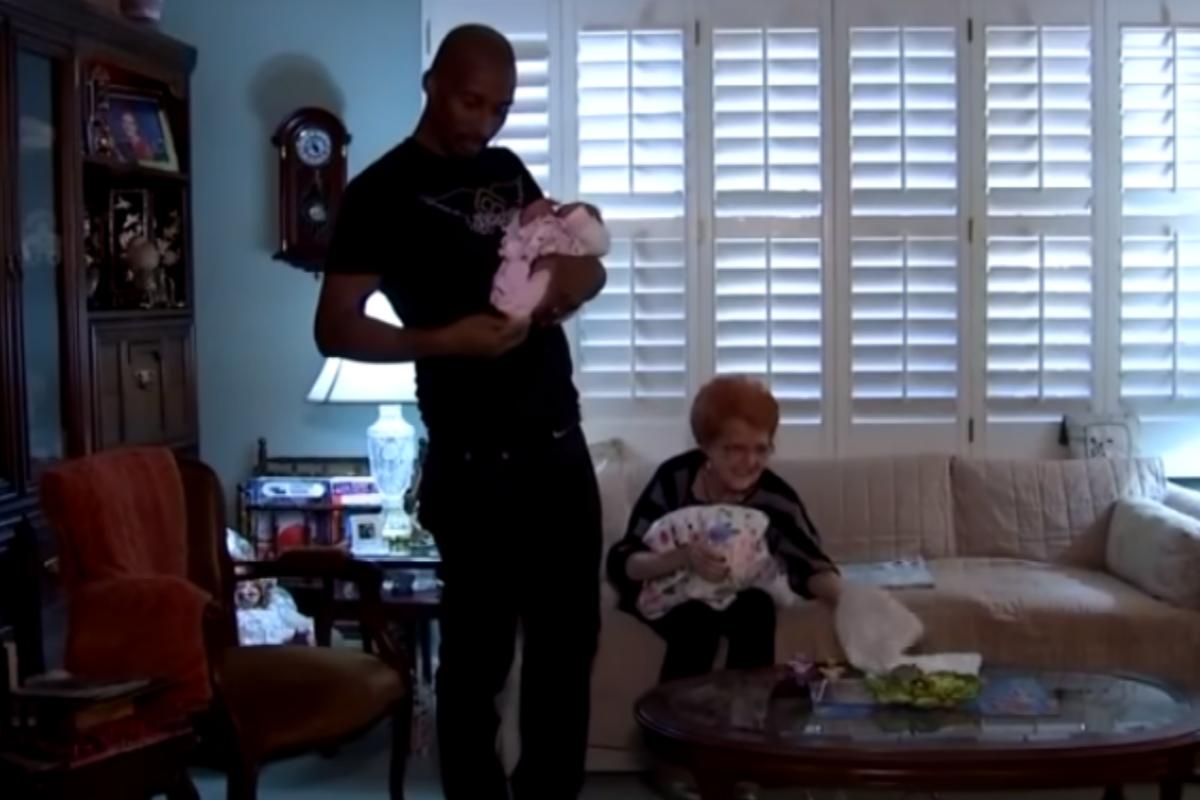 "Miss Joy was like an angel," Rubin later revealed, "and she'd really bonded with Andrea. Whenever my daughter heard her voice, her face would light up. As soon as she took us in, I knew we'd be friends for life." Over the course of Rubin and his daughter's four-day stay, the new friends began to open up to each other about their lives. Rubin discovered that Joy had four children of her own, as well as seven grandchildren and three great-grandchildren. Rubin and Ru-Andria would accompany joy on walks, errands, and even one very special visit to a nearby cemetery.
Ru-Andria meets Joy's most special friend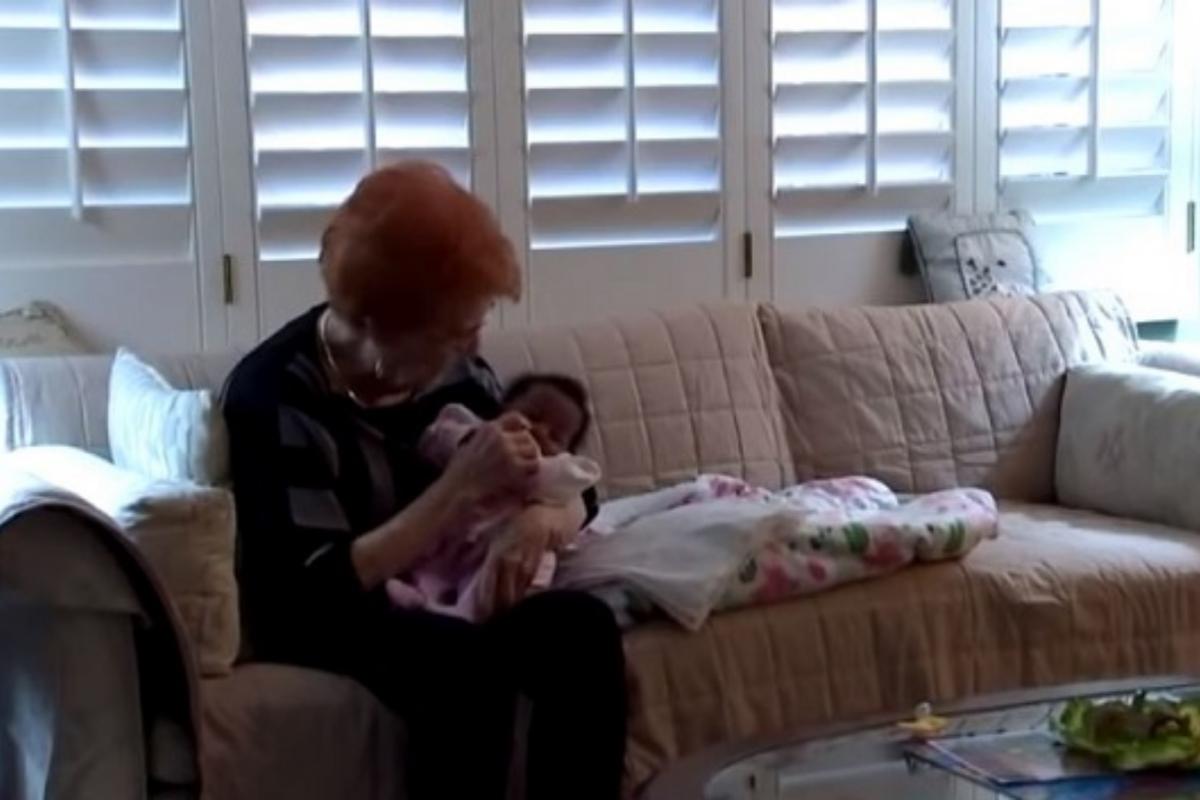 It turned out that Joy's husband, Charles, had passed away from Parkinson's disease the year before. Upon learning that she planned to visit Charles' grave, Rubin and Ru-Andria decided to accompany the grieving widow to the cemetery. "I could see the pain in her face from losing her husband," Rubin says of the experience, "so at the cemetery, as we sat there with the baby, I said, 'Hey, Charles, look — it's your new granddaughter.' We had some touching and wonderful moments. I lost my mom to cancer in 2007, so Joy really became like a mother or grandmother figure to me."
Rubin's good luck continues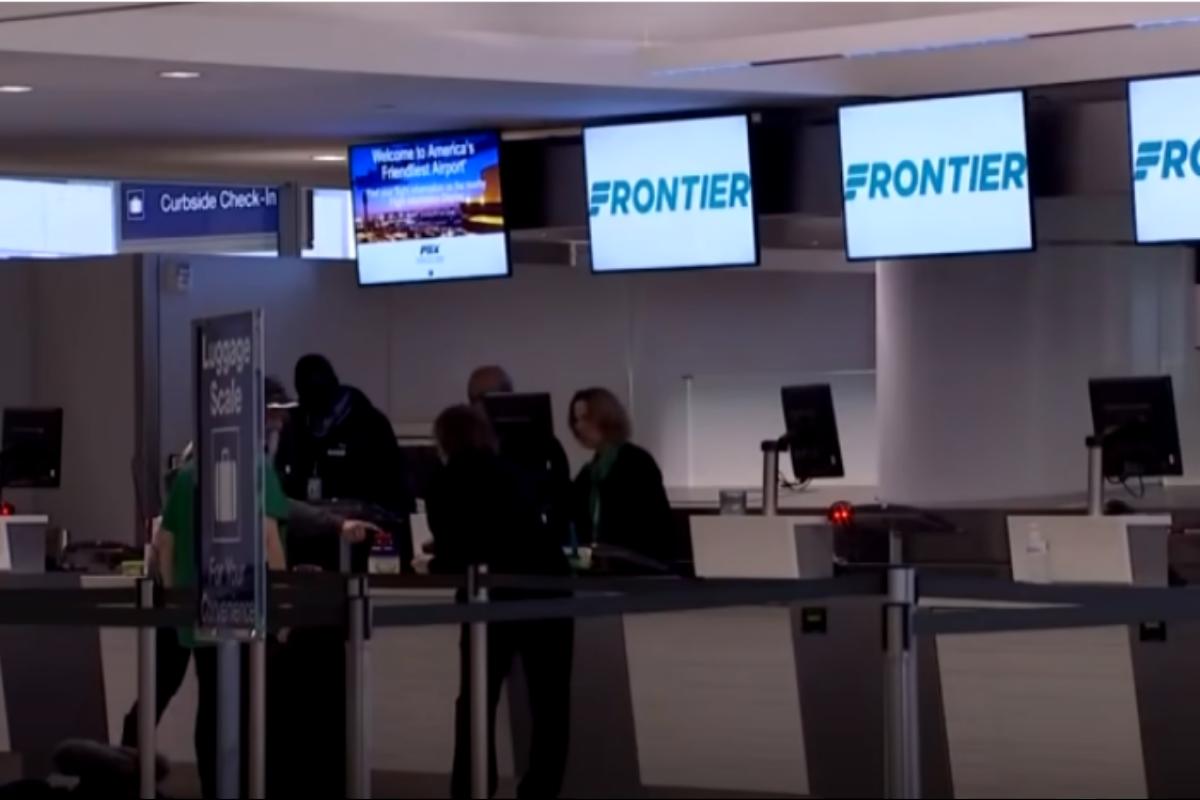 To this day, Rubin still refers to his new friend as Grandma Joy. "She accepted me as I was her family, there was never a second guess for her to come and get me — never," he explains. Soon, the day came when it was time for Rubin to attempt to rearrange his flight back to Ohio. It was then that fortune yet again stepped in to help. He learned that Frontier had arranged to rebook his flight and even waive any fees. "To comply with Frontier policy regarding the age of traveling infants these passengers were rebooked on a Frontier flight department on March 20," the airline said in a statement "We also waived any change fees associated with this change so the passenger can travel in accordance with our policy."
From strangers to extended family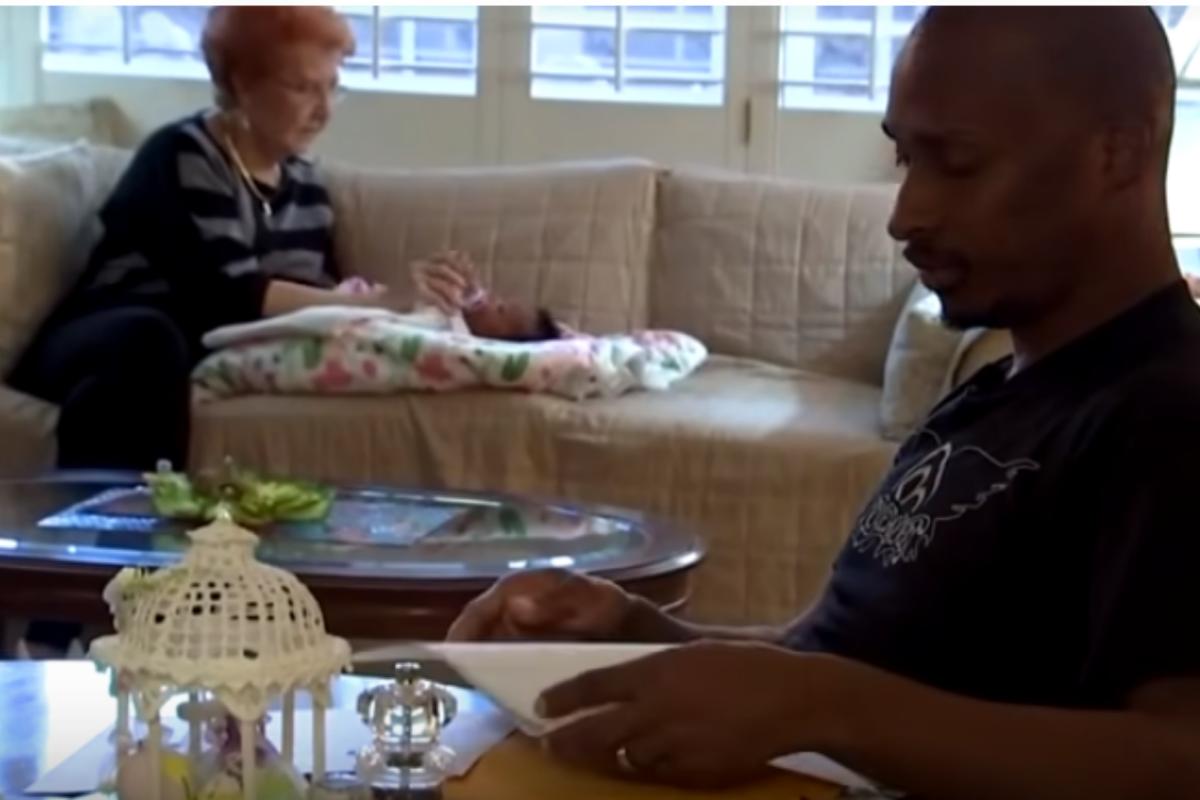 As Joy drove her new friends to the airport for their journey home, both she and Rubin knew that their new friendship would last far beyond their shared experience. "We just knew that we'd always be in touch from that day forward," says Joy. "We started out as strangers and ended up as good friends. Rubin is very grateful to me, but I'm also very grateful to have had the opportunity." Though they may live on different sides of the country, Joy still regularly stays in touch with Rubin, Ru-Andria, and Tiffany via chats on Facetime. Though Rubin's journey wasn't an easy one, he was able to come out of it with not one, but two new people he'd always consider family.
Rubin urges others to pay it forward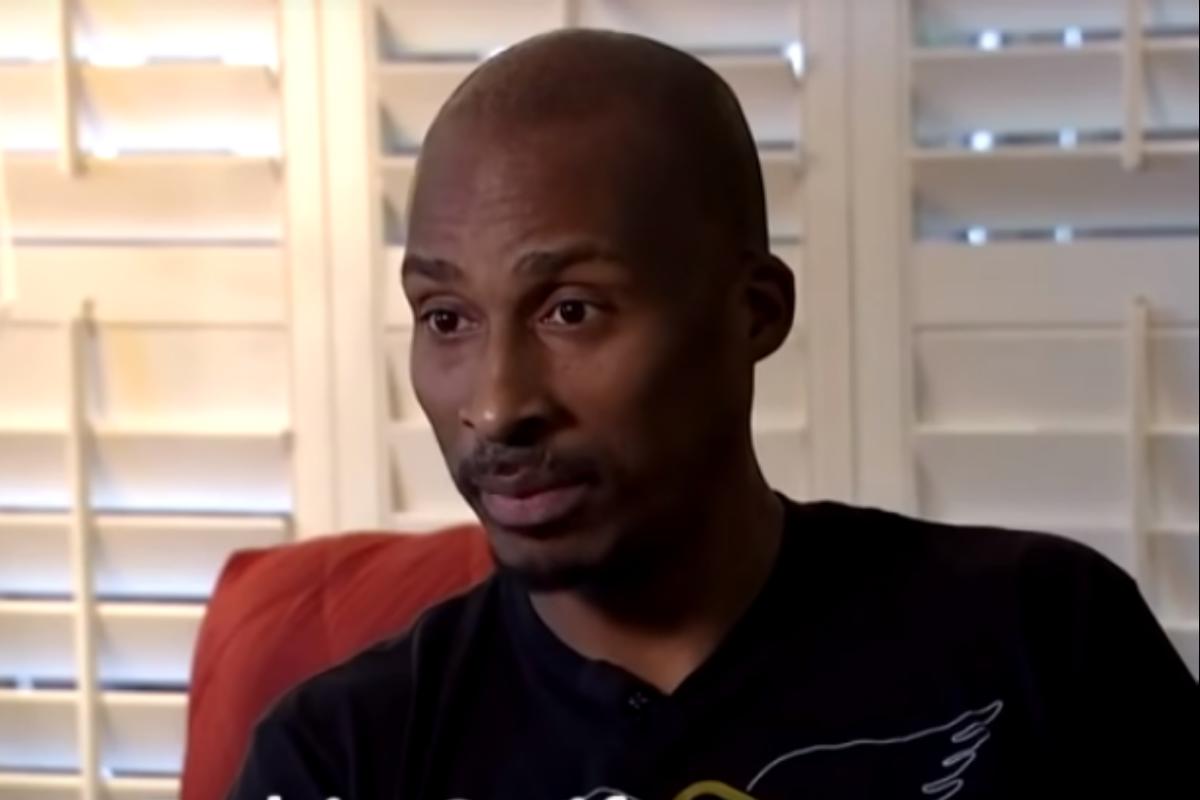 Rubin now shares the story of Joy's kindness every chance he gets, hoping that it will show others just how far a random act of kindness can go. "If you see an elderly person struggling to walk home, pull over and offer a lift," he advises. "If you see somebody who doesn't have enough money for bus fare, offer to help them out. Pay it forward — that's what I'm taking away from this. Let's return to a time when we all cared about one another. That's what I'm hoping will happen." You never know when a little kindness will result in a friend for life.
Joys act of kindness has inspired countless people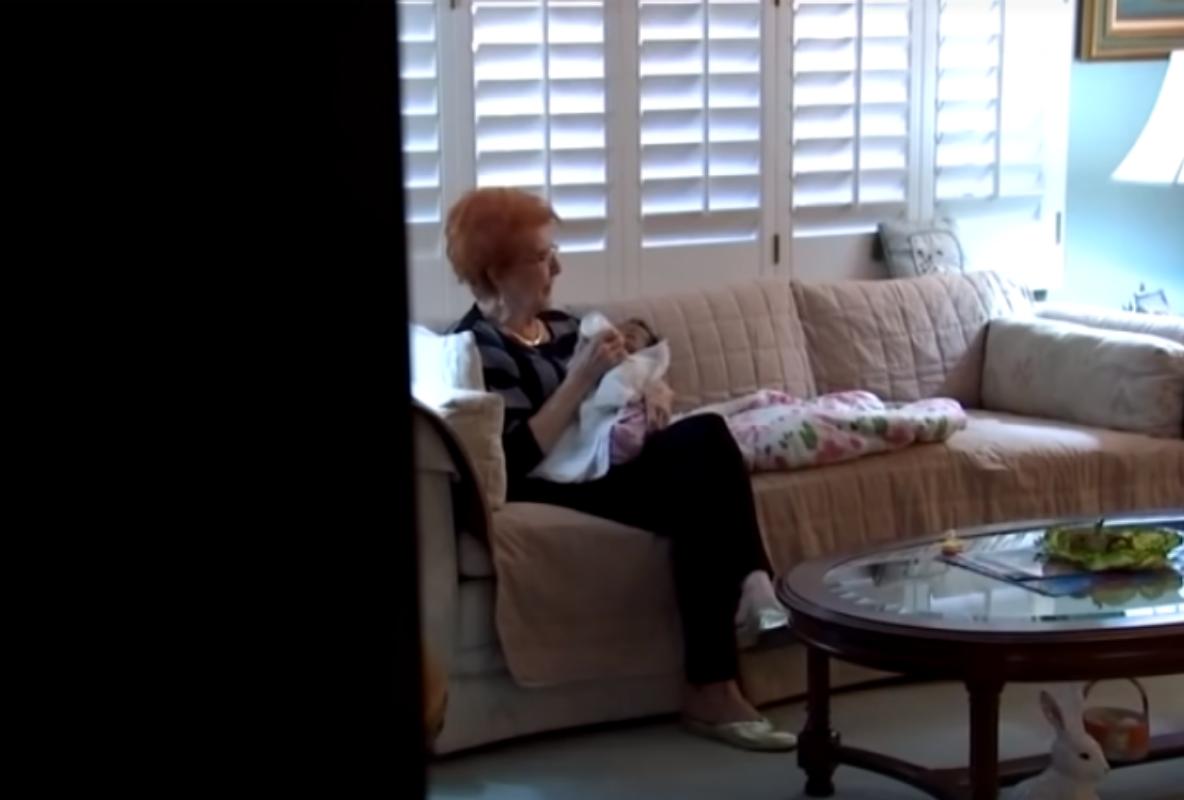 As much as this is a story of a father overcoming the odds to bring his newborn daughter home, it's also that of a strong woman named Joy who refused to give up hope. Though still grieving the loss of her husband, Joy is an inspiration to those everywhere who are suffering through tragedies of their own. Simply by focusing not on what the world had taken from her but on what she could give to the world, this amazing woman proved that all of us have something to contribute. Even the smallest acts of kindness can have ramifications that will change the lives and outlook of others. What small kindness can you give to someone else today?