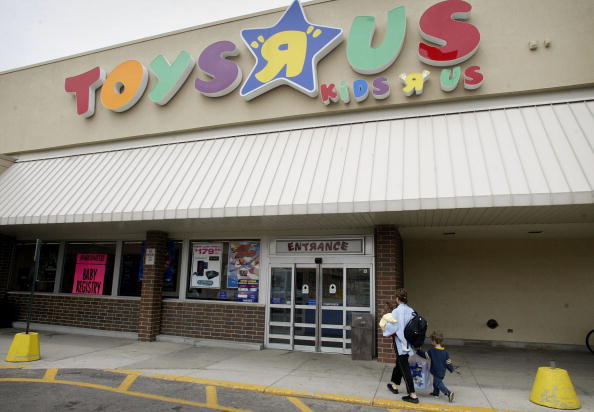 November 28, 2014 is Black Friday, and shoppers are already making their lists and preparing their plan of attack. Shoppers, especially parents, are considering how early they want to get in line at Toys R Us for the hottest new toys of the season, the biggest sales of the year and the items that will make their kids love them forever. The famous toy store has yet to announce their biggest sales and deals for Black Friday, but they have announced that this year should be better than ever. The store has changed its Black Friday shopping significantly over the past decade, and we have a glimpse into the past.
Black Friday 10 Years Ago
Only a decade ago, Toys R Us was one of the many stores that opened its doors at 6 am the day after Thanksgiving. The store, like all others, was closed on the wonderful holiday so that employees could spend time with their friends and families, eat a big dinner and a get a marginally decent night of sleep. Shoppers looking to save would get up at 2 or 3 in the morning and head to the stores, where they would stand in line for hours to get the best deals as soon as the doors opened at 6 am. They'd shop all day, come home tired and spent, and workers would go home feeling just the same.
Black Friday 5 Years Ago
It was right around this time that Toys R Us and other stores began opening their doors a little earlier. They were looking to be competitive. They began opening doors at 4 am instead of 6 am. It seemed to be a big hit with shoppers. However, that time frame changed quickly and shoppers were being let into the stores as early as midnight. The next year the doors opened even earlier. Last year the store opened at 5 pm on Thanksgiving Day.
Black Friday Today
Toys R Us has not made an official announcement yet about the times in which the store will open on Black Friday, but it's suspected that it will be even earlier than 5 pm on Thanksgiving Day. In a shaky economy and with Christmas only four weeks after the biggest shopping day of the year, retailers want to maximize their holiday sales and their profits, and that's just part of the reason the store is opening so early.
Photo by Scott Olson/Getty Images