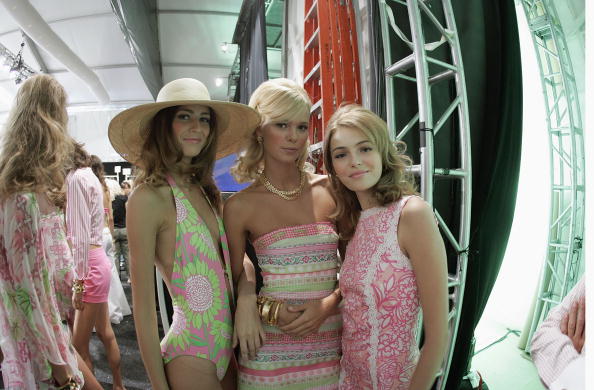 One of the most famous fashion designers in the world, Lilly Pulitzer has announced that she will collaborate with Target for a new line of beautifully inspired shift dresses in her signature bold, beautiful colors. The collection will channel the style of one of the most beautiful fashion icons in the world Jackie O. The former first lady was known for her flawless style and her impeccable taste, and now women everywhere have the chance to dress like their favorite icon at a price everyone can afford.
Lilly Pulitzer is known for her chic ensembles. She uses bright colors in the pink, green, yellow and blue families mixed in with fresh whites to create shorts, shifts, tops and accessories we all love to wear. Her clothes are nothing short of Palm Beach chic; perfect for those glorious summer days. Feminine and chic, her dresses also include miniature versions for the mommy and me set; beautiful ensembles that match so mom and her little girl can be effortlessly chic together.
Now, on April 19, anyone who walks into Target can pick up their own Lilly Pulitzer items. The line designed for the superstore retailer will include everything from apparel to accessories to home goods. From bathing suits to shoes and dresses, there is nothing Target and Lilly will not touch on. The line is effortlessly chic and exceptionally Jackie O. If your resolution for the New Year is to put more of an effort into your style and sophistication, do it at Target and let Lilly help. The line will be here in just over three months, and that leaves us feeling really good about how amazing we will look come summertime. Get a head start choosing the items you want by following #LillyforTarget on Instagram to see all the latest additions to the collection and any news associated with this.
Photo by Carlo Allegri/Getty Images