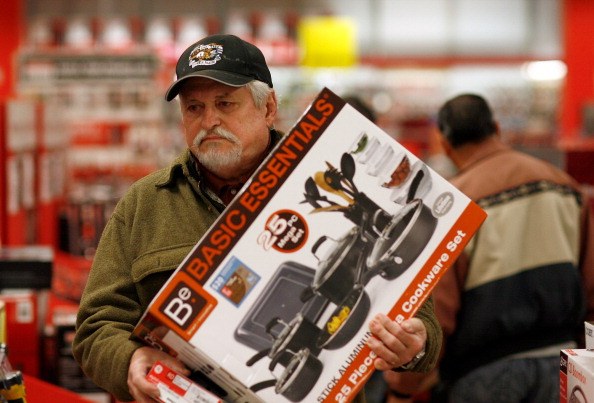 It's been a very rough year for Sears, who has seen no improvement in their finances. The once popular department store has undergone many changes in the past few years, becoming less popular and less relevant, and the bottom line greatly reflects that. At the beginning of 2014, the company announced that Sears would shut down approximately 130 of its stores across the country, most noticeably their poorest performing locations. The company announced just this week that the number of stores they'll close before the end of the year has almost doubled to approximately 235 closures. Additionally, the store is also looking to sell several stores to an investor and then lease them back. The move is a big one, and there is no guarantee it will work in Sears' favor. At the moment, however, most locations are seeing good sales profits as they announce their Christmas sales and holiday bargains. And naturally there are plenty of Sears coupons available for shoppers to utilize. If a location near you is slated to close soon, we have a few answers to some of your most common questions.
What Sears Closure Means for Shoppers
It's a pretty basic fact; the more stores close, the less opportunity you have to shop here. If you're reduced to shopping online, the store is going to lose even more money based on the fact that you're not in the store seeing tangible items to add to your cart, spending more money that you planned. Additionally, it also means that there will be more sales and deals. When stores close, they typically begin selling their items at a major discount in an attempt to recoup some of their financial losses.
Sears Coupons
One question many people have when a store location closes is whether or not coupons will still be available. Yes, they will. If you find a coupon for Sears online or in the paper, you can use it even when the store you're in shopping is selling their items on clearance due to their impending closure. At the end of the day, the company wants to get rid of everything in the store, so they will accept your coupons.
Does it Pay to Wait?
Finally, one of the other big questions shoppers ask is whether or not it pays to wait to shop until the store is almost closed. Well, yes and no. You can wait until the sales go big but if you wait too long, things will sell out quickly and what you wanted at a discount might no longer be available.
Photo by Tom Pennington/Getty Images