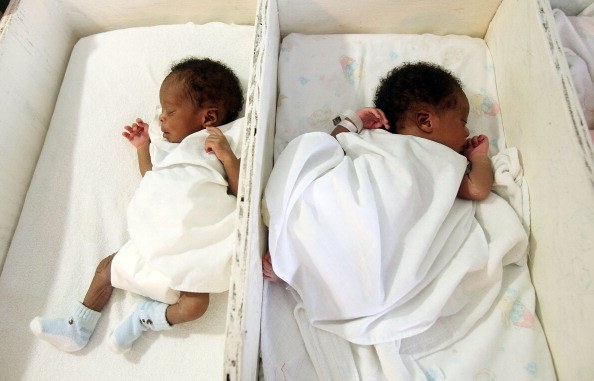 As the mother of 1-year-old twins, I can tell you with certainty that there are so many concerns and worries with healthy twins during an easy twin pregnancy. I can also tell you that every appointment incited fear thanks to the risks associated with carrying twins. For Sarah Gray, her worst nightmare came true when she was told that one of her identical twin boys would not live after he was born. Without half of his brain, one of her boys would die shortly after birth and that she would need to carry her son to term because it would help her other son remain healthy. She gave birth in 2010. It's been five years since she held, nursed, changed and loved her twin boys together. Thomas lived only six days, but his family made sure that his legacy would continue for a lifetime. They donated his organs so that research could continue to help other babies live their lives with good health.
In 2012, Gray made a business trip to Boston, where her son's eyes were donated to the Schepens Eye Research Institute, which is affiliated with Harvard University. Upon calling the center to ask if she could take a tour because she donated her son's eyes, the receptionist was shocked, confused and unable to help her. She asked Gray not to hang up while she asked around until she reached James Zieske, senior scientist. He agreed to a tour and told Gray that it's because of people like her that research is able to be done that might one day help another child see even though it wasn't something anyone ever thought possible. He also told Gray that her visit made him realize that each set of eyes donated to his lab is a gift from people who lost someone they love very much, and that it makes the work he does all the more important.
It was then Gray decided she would go to all the places her son's organs were donated, but this time she would take her family with her. Months later, she and her family traveled to North Carolina to visit Duke University, where her son's cord blood was sent. They visited, and then took a trip to Cytonet, a biotech company not far from Duke where Thomas' liver was sent. At each of the locations, Gray bought her surviving twin, Callum, a tee shirt.
The family learned what all was being done with Thomas' organs and they were able to see that even though he is not with them physically, he is everywhere. He is the reason there will one day be a cure for genetic disorders and liver issues. He is the reason that there is hope in the world. The family, though always saddened by the loss of such a precious, innocent life, feels a renewed sense of something different; they are proud. They are proud that their son is a hero and that he is going to help millions of people even though he only lived six short days.
Photo by Mario Tama/Getty Images