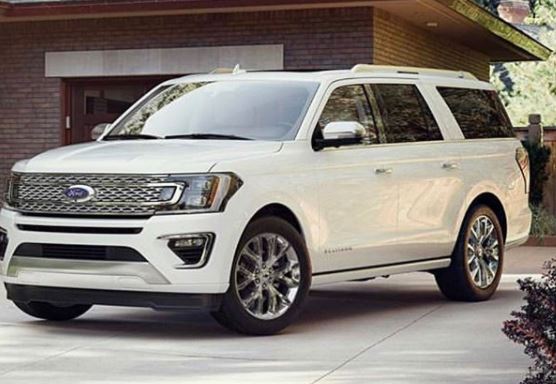 From sports cars to sedans to family-sized SUVs, manufacturers have introduced their 2018 vehicle lineup in time for the holiday season. Consumers aren't afraid to spend their money on a shiny new car when the holidays roll around, and this is the time of year many people are comparing new rides. Unfortunately, not all 2018 models are at the top of their game. Some are better than others, and some 2018 vehicles are better left on the lot. If you're in the market for a new car, these are the 20 2018 models you don't want to buy.
Photo by: instagram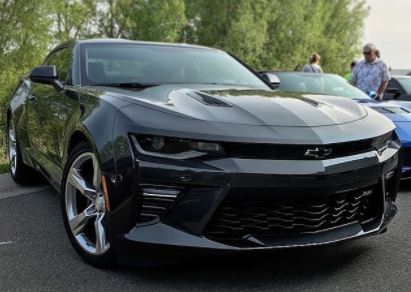 Chevrolet Camaro
It's a classic sports car that hasn't been much to brag about since Chevy brought it back a few years ago. It's got a very questionable drive system, the electronics are frequently complained about, and people complain often about the lack of visibility when driving. Another factor is the paint. For years, consumers have been complaining about the quality of the paint used to make the new Camaro. The other big complaint consumers come in with is the power system. It's easily broken and malfunctions quickly.
Photo by: instagram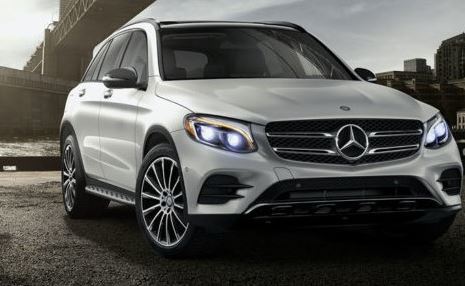 Mercedes GLC
It was new in 2016, and even after several model years to fix the problems and complaints this vehicle introduced when it was released, Mercedes has failed to adhere to any consumer complaints. This vehicle is less than impressive compared to others, and it is primarily the electronics system that fails to impress. In terms of reliability, the brakes in this SUV are less than impressive. It's not fun to drive a vehicle without a good brake system, and this vehicle makes it difficult to feel comfortable on the road. Consumer Reports doesn't rank it high, and it's not a recommended vehicle for anyone.
Photo by: Pinterest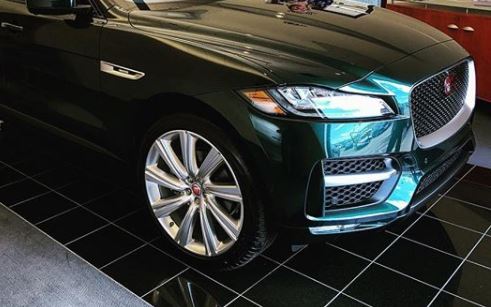 Jaguar F-Pace
Jag didn't have an SUV until the 2017 model year, and people were more than a little excited abou the F-Pace. Unfortunately, they were quickly disappointed in this crossover, and that's not going to change in 2018. The luxury brand didn't make much of a change in the new model year, but this vehicle doesn't impress in any way. It's noisy, and the infotainment system is so unimpressive it's been compared to vehicles when in-vehicle entertainment was first introduced. Perhaps Jag will turn out some changes for the 2019 model year but until then, you don't want this SUV.
Photo by: instagram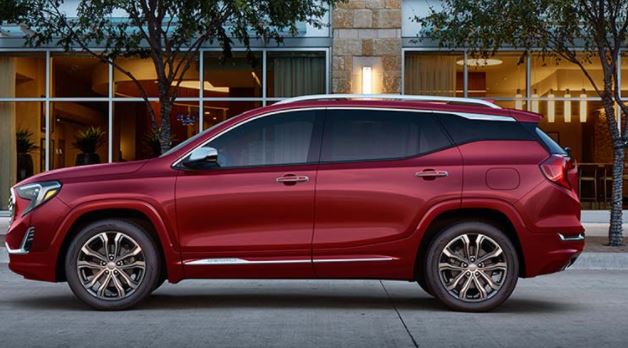 GMC Acadia
When you spring for the Denali model, you get some serious luxury in an SUV. However, the 2018 model has the same problem as the 2017 model. It's too small, it's too cramped, and GMC did no one any favors when they introduced this newly designed model in 2017. It's smaller, it's not as spacious, and it's less comfortable than ever, and the 2018 is just the same as the 2017. The changes in size make it feel less luxurious, and it almost feels as if it belongs in the small SUV category. In fact, it seems to be closer in size to GMC's Terrain, which is smaller and less expensive.
Photo by: Pinterest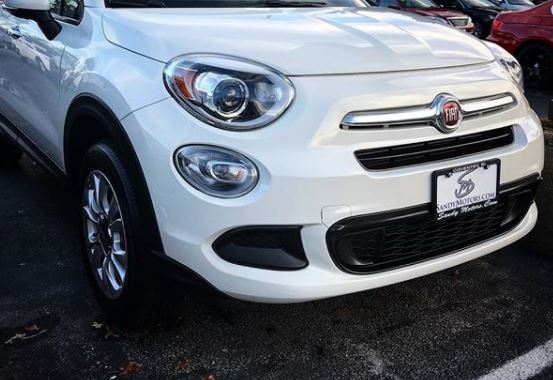 Fiat 500
This is a very small car with seriously impressive fuel-efficiency. You get 27 miles per gallon, but doesn't matter when the ride is stiff, and you can't get comfortable behind the wheel. According to Consumer Reports, owners of the Fiat 500 experience excessive buyer's remorse because of this. It's also worth nothing this vehicle is quite expensive for its size with a starting price of almost $20,000. For less than this, many people can buy a larger sedan with more features, comfort, and enjoyability.
Photo by: instagram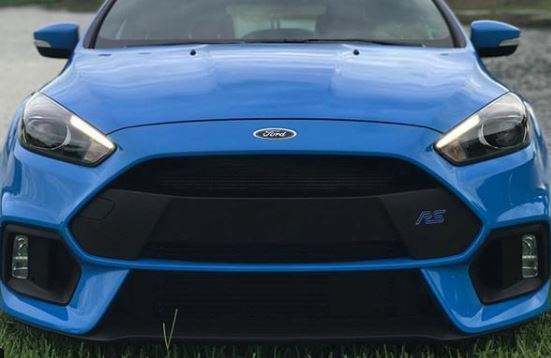 Ford Focus
The new design was introduced in 2012, and it's been one with a bad reputation ever since. It failed to impress back then, and Ford hasn't done much to show they care how people feel about this small car since. It's small, it's awkward, and it's not where it needs to be to compete with other vehicles in the same class. It's less luxurious, it doesn't come with many options, and people don't want to spend so much money on so very little. Additionally, this vehicle has a poorly designed transmission that's known to come with many problems.
Photo by: instagram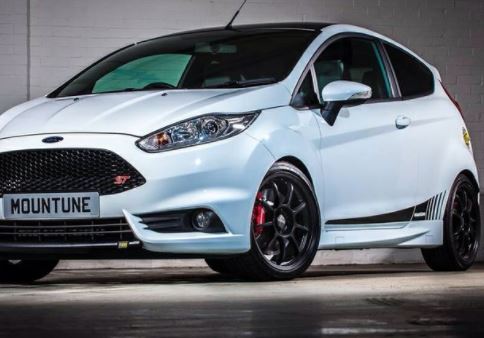 Ford Fiesta
Ford can't seem to get on the ball with their smaller vehicles, and this is just another example of falling completely short of the mark. The vehicle has been rote with problems since it was introduced, but Ford has made an effort to fix them. The only problem is that this vehicle cleans up their messes one year only to bring it out again with different problems. It's been poorly rated for it's infotainment system in the past, it's exterior design, it's handling, and most recently it's been judged poorly on the transmission system. It's just not recommended.
Photo by: instagram
Volvo XC90
The Volvo has always rated high in safety tests, and it's a great family vehicle. However, it just fell short in 2018. It's safe and it performs well in crash testing, but there is nothing to write home about inside this vehicle. There is nothing but lackluster appeal on the front dash. It's got a poor infotainment problem. The interior electronics are unimpressive, and it just falls short of being a luxury SUV. The manufacturer makes a lot of promises about luxury and performance, but it can't seem to deliver. If you're only interested in the safety features you can get, this is the SUV for you.
Photo by: instagram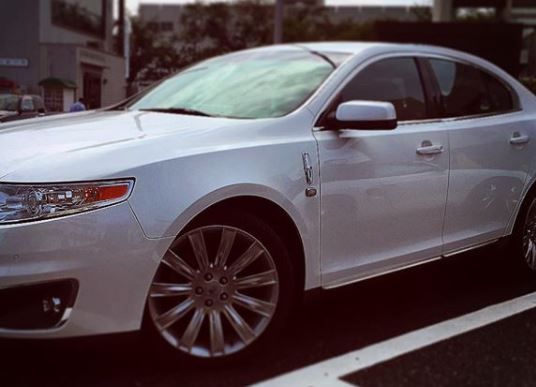 Lincoln MKS
Lincoln recognizes that their sedans never seem to make an impression on anyone, but they're working on changing that. The brand has been working tirelessly for a decade to improve their reputation with the younger generation. From the exterior, this sedan hits the mark. Inside, it's just not as impressive. It' better than it's been in the past, but there are still a half dozen better sedans in the same class. If they can figure out how to surpass those sedans, this one might finally make a change for the Lincoln reputation with people who aren't retired.
Photo by: instagram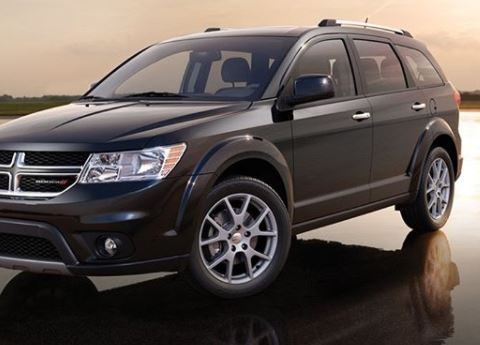 Dodge Journey
This midsize SUV just doesn't make the mark in terms of being impressive, but it's not a new realization. It's been ranked low year after year. The looks aren't there. The gas mileage is low compared to SUVs twice its size (16 mpg), and it's just not as agile as a similar vehicle. Compared to other vehicles in the same class, it's just the least impressive. It does have a third row, but the trunk space is too small, the back row is small, and getting into the third row is almost impossible for even the smallest passengers.
Photo by: instagram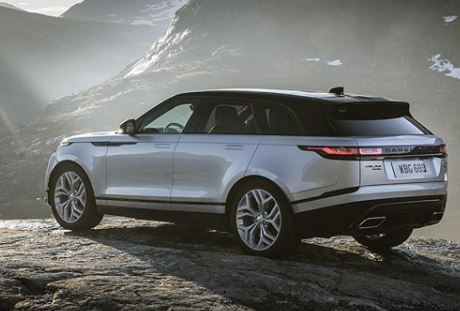 Land Rover Discovery Sport
The name itself is impressive. Driving a Land Rover makes a statement, but this one doesn't provide you with the statement you really want to make. It's a little less impressive than other vehicles in the same category as far as performance is concerned, but it's the lack of interest in the cabin that has people feeling down about this vehicle. It's basic. It's plain, and it's not all that functional. If you're looking for a small SUV with a third-row, this one doesn't provide much. The third row is nothing short of a joke. If you need to put anything in the trunk, you can't use the third row. If you need the third row, you can't put your handbag in the trunk.
Photo by: instagram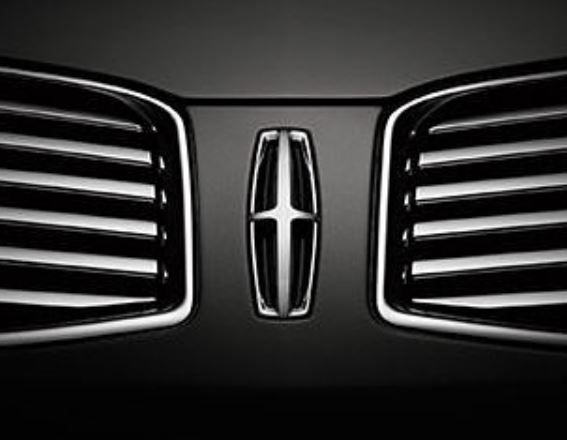 Lincoln MKT
The problem with this vehicle is that it never changes for the better. Its described as a luxury crossover, but it looks like a luxury station wagon. It appears much shorter than it is compared to even smaller SUVs, it's dated, and it's just not that impressive when you get inside. It rides like a car when you step down into it, and it feels cramped and small despite the long look. It's the hearse of the Lincoln lineup, and it just doesn't do anything for anyone. Some people are surprised Lincoln continues to bring it back when it should be retired.
Photo by: instagram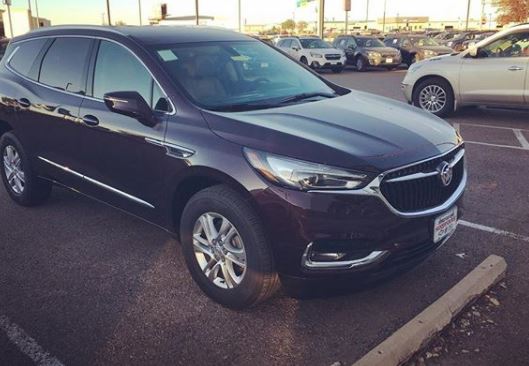 Buick Enclave
This luxury SUV is pretty, but it doesn't quite meet the mark in terms of the price for what you're getting. It's not as luxurious inside as you might imagine, and it's got some transmission problems people aren't happy about. It's also got a very bland cabin consumers can't seem to get on board with. To have some upgrades inside, you pay more; and it's already more expensive than other vehicles in the same category. It's not what you're expecting, and it's not what you're going to fall in love with when you get inside.
Photo by: instagram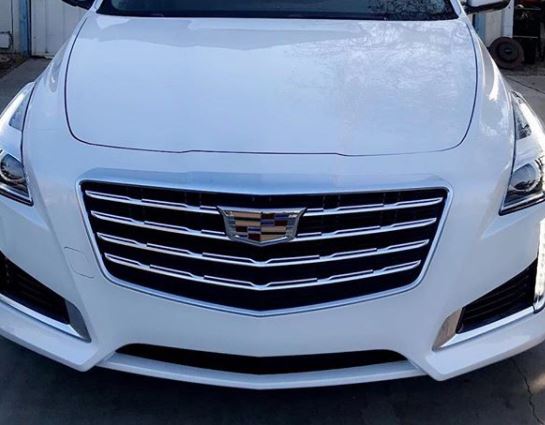 Cadillac CTS
It's sporty and modern, but it cannot compare to the German sedans in the same model class. This car is for little more than looks alone, but you will find it does drive well. It's not as fast or quick to accelerate as other vehicles in its class, but it does have the looks some people want. The interior is nowhere near as luxurious as many people imagine is offered by a Caddy, and most people aren't in love with it. They don't hate it, but they don't love it. It's best described as the kind of sedan you like to look at, but you don't want that problem in your life.
Photo by: instagram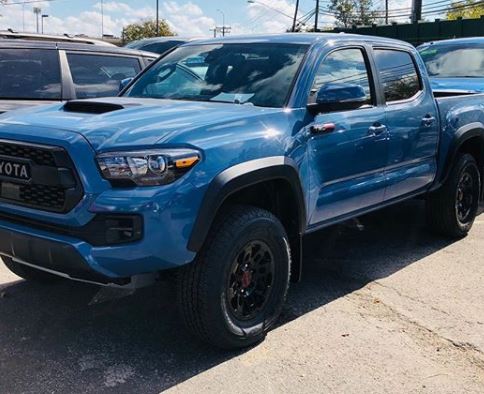 Toyota Tacoma
Despite the fact this humble truck has been around for many years, it cannot seem to catch a break. Toyota has an excellent reputation, but the Tacoma can't quite get into the program. It's definitely the truck you want when you go off-roading, but you're not going to want this truck if you want both masculinity and luxury. It's primitive at best. Bells and whistles aren't common with the Tacoma, and many vehicle experts fail to find this one as appealing as other trucks in the same category.
Photo by: instagram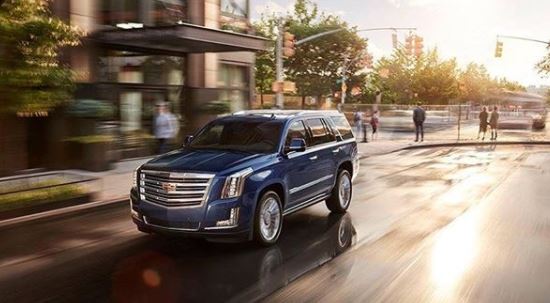 Cadillac Escalade
It's the epitome of luxury SUVs, but this 2018 Escalade is a disappointment. When you're spending almost 6-figures on a vehicle, you want class and luxury. The Escalade is classy without question, but drivers aren't happy. The price is high. The middle row seats are low and awkward, and the third-row seating is cramped, small, and difficult to access. In fact, Consumer Reports recommends you skip the Caddy and go for something a little more refined, naming the GMC Yukon Denali as the superior option in the large SUV class.
Photo by: instagram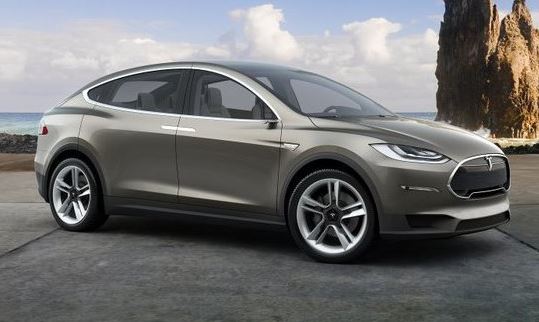 Tesla Model X
Consumer Reports named it the least reliable vehicle on the market for 2018, and for good reason. This vehicle was introduced with more problems than features, and it's not been improved much over the years. It's still unreliable, it's still a vehicle people have more problems with than not, and it's not nearly as impressive on the road as you might assume. However, it does have some seriously impressive exterior features and other features you won't find in a vehicle of the same size.
Photo by: Pinterest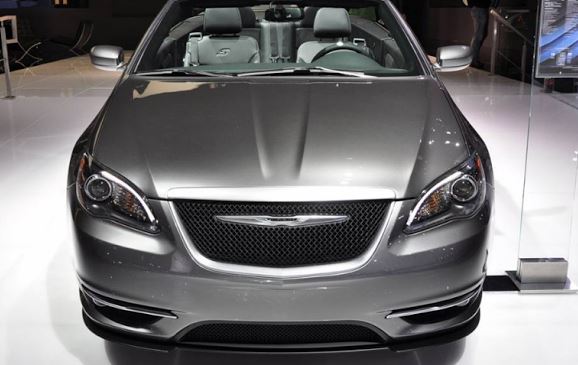 Chrysler 200
The problem with the Chrysler 200 is that it's not a bad car, but it's not a great car in a category filled with other great cars. It's a midsize sedan that just falls short compared to the other sedans in the same category. If you are in the market for a vehicle this size, you're simply going to find the other vehicles in the same category are more luxurious, similarly priced, and they are more aesthetically appealing. It's also been noted this car handles with a lot of clumsiness, and it's not as aggressive as other vehicles in its category.
Photo by: Pinterest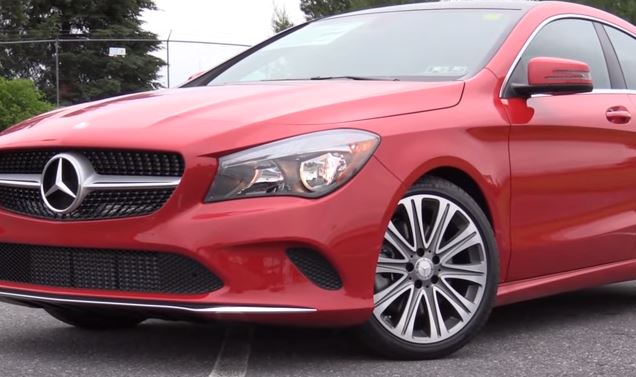 Mercedes CLA250
If you want to drive an entry-level luxury sedan, this is not the one you want. It's not responsive, and it might even be a bit of an embarrassment to the Mercedes-Benz family. The one thing this vehicle has going for it is the luxurious interior, but it's small, cramped, and the cabin isn't as roomy as some people prefer in a sedan. What makes buyers less enthusiastic about this vehicle is the fact its an entry-level sedan with a very confusing price tag if you want any options. The vehicle starts at $31,000, but with options it's as much as $48,000.
Photo by: Youtube
Ford Expedition
It's lighter than ever before, but many vehicle experts feel this new Expedition falls short in terms of luxury. It's based off a truck, so it's not going to impress anyone looking for a luxury SUV in this category. The truck-like interior is rugged and tough, but many consumers were hoping Ford would bring in a more upscale interior when the new model was introduced. The good thing this vehicle has going for it is its priced much lower than other large SUVs, but you're going to feel that inside if you are hoping for luxury. Essentially, the rule that you get what you pay for applies to this new SUV.
Photo by: instagram