Who says you can't get away without spending a fortune. No one should have to miss out on getting a breather from their day-to-day lives by being able to take a vacation. Finding affordable vacation spots is not always easy, but here are five fabulous getaways that cost under $100 a night. Hard to believe, but true!
ATLANTIC CANADA
Why it's a Special Trip: The maritime province of Nova Scotia is beautiful, rustic, and filled with lovely country and sea sides. It will feel like you stepped back in time when you visit the 18th century fishing village of Lunenburg, Nova Scotia. Canadians are known for being amongst the friendliest of locals and the seafood is as fresh as you can imagine. Also, the east side of Canada feels like Europe without the expensive airfare or travel costs.
On the Agenda: Old Town Lunenburg is a lovely 18th-century century heritage site in Nova Scotia. Take a walk by the charming, brightly colored wood-framed houses that are preserved by Lunenberg's citizens. Buy a $10 ticket to the Fisheries Museum of the Atlantic and its wharves to see floating replicas of famous trawlers and schooners. Lunenburg is known for its traditional fish cakes and wonderful fish chowder. Try some at local favorite, The Knot Pub.
Where to Stay: The quaint and cozy  Smugglers Cove Inn is right by the docks. For $5 a night, you can even rent a Beta fish, which the hotel calls "a free 'therapy' session to help you relax." (From $99/night)
(Photo courtesy of bugbog.com)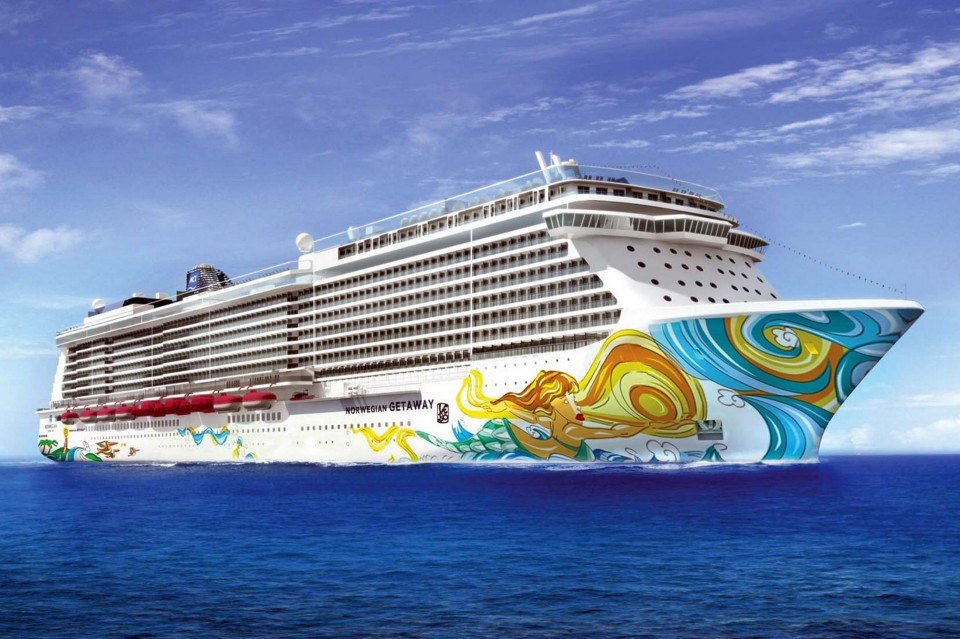 7-DAY CARIBBEAN CRUISE ON THE NORWEGIAN GETAWAY
Why it's a Special Trip: The super-stylish new Norwegian Cruise Line mega-ships are hitting knockout destinations, including Carribean islands like St. Maarten and St. Thomas, at prices you can totally afford.
On the Agenda:: The brand-new Norwegian Getaway ship departs from Miami. While docked, the trip provides you with ample time for land and water excursions and exploring the beaches, shops, and open-air markets in St. Maarten, St. Thomas, and Nassau. But at-sea days are just as fun! The ship features chic Miami-themed decor, entertainment, food, and entertainment. If you've never done a cruise, you won't believe the array of activities provided on deck. There are nightly shows and performers, themed-dinners and dancing, deck games, specialty rooms, and tons of planned activities, lectures, games, and things to do. A cruise vacation is truly one of life's most luxurious and amazing pleasures.
Reason You Can't Say No: This seven-day cruise starts at $449 (that's less than $65/day!).
(Photo courtesy of worldtraveledfamily.com)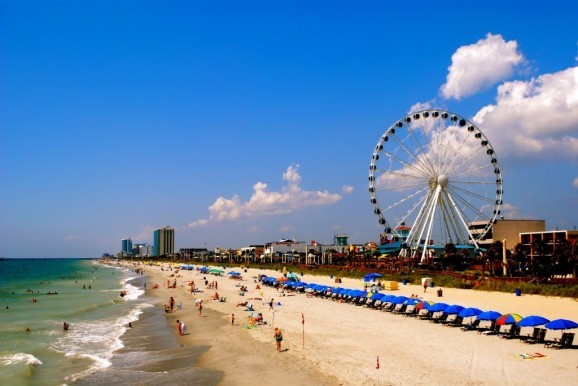 MYRTLE BEACH, SOUTH CAROLINA
Why it's a Special Trip: Myrtle Beach is one of the most famous and popular Eastern American beach towns. And it's simply a road trip away for most East Coasters.
On the Agenda: Lay back and relax! Miles of warm sand and gentle surf are perfect for couples, families, or getaways with friends. Visit the beach during the day, then head out at night to discover some of Myrtle Beach's fun nightlife. The scene includes oceanfront seafood buffets, local micro-brews, and fun boardwalk activities, like rides and games, perfect for the kids or for revisiting your childhood.
Where to Stay: The Westgate Myrtle Beach Oceanfront Resort includes beach access, a heated pool, and a kids-eat-free policy (from $75/night).
(Photo courtesy of letsrestycle.com)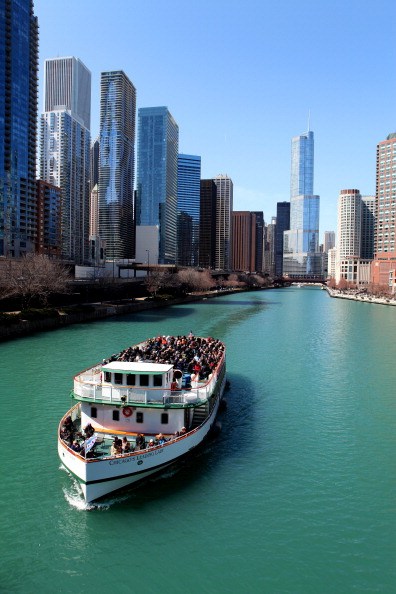 CHICAGO
Why it's a Special Trip: Chicago is one of the U.S.'s most spectacular cities and one of the go-to destinations for fun city vacations. Chicago is a mecca for top-notch cuisines, as well as world-class theater and art. A visit to the Windy City is a must-do for anyone, particularly any North American.
On the Agenda: Explore the classic Navy Pier (one of Budget Travel's"most awesome boardwalks in America"); see a play at the famous Steppenwolf Theater; enjoy the art collection at the Chicago Art Institute;  take a cruise on the Chicago River; explore some of America's most noteworthy architecture, which include some of the highest observation decks in the world; and take your pick of cuisine — from the famous Chicago-style hot dogs to an under-$30 lunch at French restaurant, Café des Architectes on East Chestnut Street. Indulge, as many of the nation's best chefs now call Chicago their home.
Where to stay: Hotel Blake is in a pretty 19th-century building a short walk from the upscale shops and boutiques of State Street, from $95/night when booked via Expedia.
(Photo By Raymond Boyd/Getty Images)

DOMINICAN REPUBLIC: IBEROSTAR COSTA DORADA ALL-INCLUSIVE RESORT
Why it's a Special Trip: "All-inclusive" means you can partake in your vacation enjoyment without carrying your wallet while at the resort. Meals and most drinks are included, providing you with the freedom and luxury to indulge. And unlike some resorts, the Iberostar Costa Dorada provides guests with top-shelf cocktails for no extra charge!
On the Agenda: Enjoy the privacy and beauty of your thatched-roof lodgings. Feast in the resort's special cuisines that includes Brazilian, Mexican, and international menus. Lounge on the beach or beside the enormous pool, or get adventurous in the ocean with kayaking or diving lessons while in this tropical paradise.
Bottom Line: The Iberostar Costa Dorada, just 10 minutes from Puerto Plata, is new and improved, since the resort completely renovated its 500+ rooms in 2011. You can not go wrong with the all-inclusive lodging, three a la carte restaurants, and top-shelf drinks from $75 per person per night based on double occupancy.
(Photo courtesy of Iberostar.com)