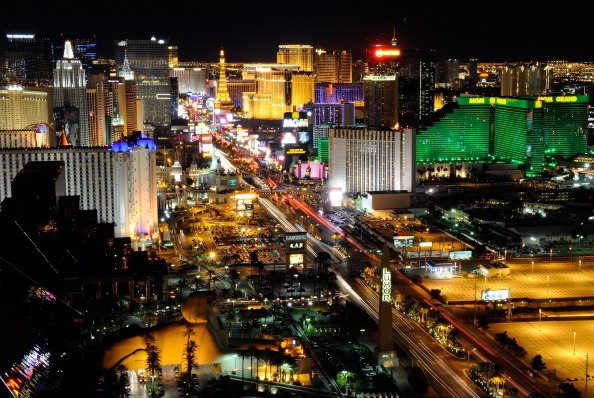 Finding cheap hotels in Las Vegas is pretty easy. For one, there are so many hotels here that it's impossible not to find competitive rates as a general rule. Secondly, there are so many ways to book that you will be able to get a room for next to nothing. This gives you the freedom to stay longer, spend more at the casinos, on shows or on some of the fabulous dining in the city or even splurge on that helicopter tour to the Grand Canyon. Whatever you want to do, don't overpay for a Las Vegas hotel. We have a few different ways you can find the cheapest hotel available, and you won't have to spend much to stay somewhere that's stylish and upscale. Take our advice and your next trip to Vegas is going to be the best one yet.
Stay Just Off the Strip
You do not have to stay on the Las Vegas strip to have a good time. What most people don't realize is that staying on the strip isn't all that it is worked out to be anyway. Most of the hotels are so big and so spread out that it's not like you can walk to the next hotel in seconds as it is. Most require a quick cab ride, so staying off the strip isn't going to matter in anyway except your wallet.
Bid on a Hotel
Choose the star level and amenities you want on a site such as Priceline or Hotwire and enter your bid. You can see if what you are willing to pay is going to get you what you want in the area and amenities range you want in Vegas. Most hotels will accept your bid and you will get a great deal. If not, you can change your bid and try again. The only thing to remember is that you have to choose a star level or you might end up with something you don't want.
Ask for Upgrades
Instead of focusing on the price of a regular room, call around and ask for free upgrades. You might pay a slightly higher room rate at one hotel over another, but if the upgrade is really nice, it's actually like you are paying less. It's a great way to find an upscale room for less than what most people will pay when playing in Vegas.
Photo by Ethan Miller/Getty Images