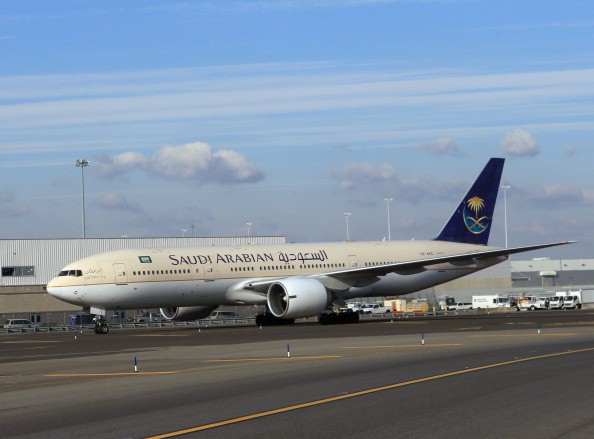 Travel gives you something to look forward to in life; it's an experience you will never forget. You get so much out of travel, from the fun of it, to the education you receive from going someplace new, to the tan you take away from that cruise or Caribbean vacation. There's a lot to be thankful for when it comes to travel, a lot to appreciate, and a lot to look forward to. Something you might not look forward to, however, is the fact that airline tickets are so expensive anymore. Where did all the cheap airline ticket fares of the past go? What happened to inexpensive on way flights, cheap tickets on certain airlines and all that good stuff?
Cheap airline tickets are not a thing of the past. Cheap airline tickets are, however, something you have to look just a little bit harder for if you want to get the ticket before the price goes up. Fortunately for you, we are travel experts over here and we know just how to get you the best cheap airline tickets.
Check with Cheap Airlines
Did you know about a little company called Allegiant Air? Well, if you haven't heard of them, it's time to check into their offerings. We will go ahead and tell you that they fly out of absolutely not one major airport around the country or in other countries. However, they do fly out of smaller airports that have shorter security lines and better wait times. They also fly all over the country and to some of the major cities, including Orlando, Tampa, Chicago and New Orleans. They don't fly into selected cities every single day, and they don't always offer the most luxe accommodations, but they are downright cheap.
My family of six (including two newborn twins who were lap infants on our flight) flew from Orlando to Greensboro, NC for a grand total of $252.00 – roundtrip. We paid $14.99 a piece to pre-pay for our checked luggage in addition to that. We did not buy seats, we did not pay for first boarding rites (little known fact; if you have kids with you, you automatically get to board before anyone else but those who purchased specific seats) but we did have a few cocktails en route. We love this airline for short flights like this, especially when we have our kids with us. And no matter where you go, the rates are always inexpensive.
Fly Mid-Week
You might be one of those people who mistakenly believe that flying on Sunday is the least expensive day to fly and that flying on a day such as a holiday is one of the most expensive days to fly. This is not true. Mid-week flights are always cheaper. You can get airline tickets in the middle of the week for up to several hundred dollars less than the same flight on a weekend (now that's cheap!). Additionally, Sundays are more expensive than most days, and flying on an actual holiday is going to allow you to purchase an airline ticket that's relatively cheap in comparison to flying the day before or after a holiday.
Buy Early or Really Late
The trick is not to buy too early. For example, you don't want to buy a flight 8 months in advance. You want to pay for that flight about 4 months out – 5 if you're looking at an international flight. This is when the airlines make their tickets cheap so that people will buy them. They'll then start to raise prices so that they can make more money. If there are a lot of seats left on any particular flight, you're going to find that you can probably get a flight at the last possible minute for almost nothing. It's a great idea if you have somewhere to go at the last minute.
Book as a Package
A lot of people don't know this little travel industry secret, but we do. When you book your flight and a rental car as a package on a travel site, you can save a lot of money. The good news about this is that you just never know how much you're going to save; and it's usually more savings if you're booking an overseas trip.
While looking at flights from Orlando to London, we decided to try a few things. The original price for the tickets we saw for a roundtrip flight started at $1,950. When we chose to add the rental car option to this particular flight, the price dropped to an astounding $1,699. That's more than $250 off the price of your overseas flight for the same number of days, the same airport locations and the same flight – and you get a rental car on top of that. What does this mean? This means you just got a rental car and $250 free of charge on your flight.
Be warned that this doesn't always happen, but it often does. And even if you don't save much when you book together, you're saving a lot more than you would when book your rental car by itself. For example, we tried another date from Orlando to London (still five days like our first search) and the original airline ticket price was $1,545. When we added the rental car, the price went up to $1,602. Before you discount that because the price went up, ask yourself whether or not you can book a rental car in London for five days for only $57. You can't; so pay the extra $57 and call it a day. It's still tremendous savings.
Book with Airline Credit Cards
If you don't have a credit card and you want one, get one from your favorite airline. Not only will you get points for your purchase, you'll also earn miles for your flight. You can also save $50 to $100 on the cost of your ticket when you book with a card. It might not seem like much, but if you're booking an overnight flight to New York City from Tampa for $194 roundtrip, you'll save $100 and bring the price down to $94. That's a big deal.
Photo by Bruce Bennett/Getty Images