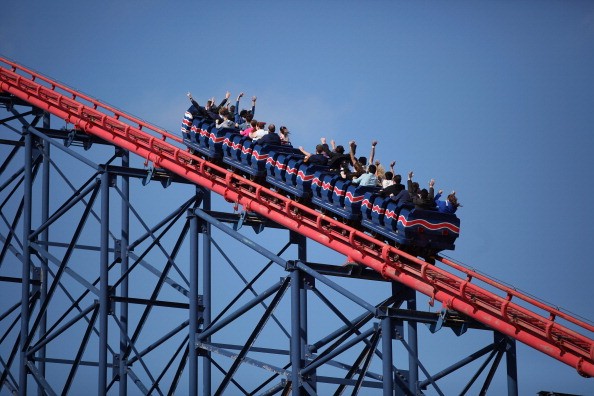 Knott's Berry Farm is one of Southern California's most popular theme parks, even though people who aren't familiar with it have no idea it's a theme park. From Camp Snoopy for the kids to the roller coasters available to taller visitors, and even the holiday-themed events that occur all year, Knott's Berry Farm is worth the price of admission. However, some are concerned with the price of the tickets for a one day admission and would love to save a bit on tickets. It's not uncommon; theme parks are expensive. Fortunately, we have a few ways you can save and enjoy the farm without breaking the bank.
Use Easy Pay
If you're planning a trip to Knott's Berry Farm that includes an overnight stay, book your tickets and your room at the nearby Knott's Berry Farm Hotel. When you do this, you get a discount on your tickets for the theme park, and you get the option to pay for your trip over a four month period. This allows you to save up for your trip the easy way; you pay a portion of your balance each month for four months until your trip is paid off, and then you visit and enjoy your trip!
Buy the Annual Pass
This is good for those who plan on visiting more than once a year, which is probably not many people who don't reside in the area. The price of a season ticket is $76.50 and you can pay it all at once or spread it out over the course of 9 months for monthly payments of $8.50. This allows you to visit anytime you want for a full year, whether you're staying for an hour or an entire day. It's a great alternative to a one-day pass, and you'll pay for your ticket with just two visits.
Buy the Annual Dining Pass
If you're buying an annual pass to Knott's Berry Farm, you're going to want to consider spending the extra $100 to get the dining pass. It includes two free meals with every visit, which adds up fast. It would take you only 3 visits to Knott's Berry Farm eating two meals at each visit to spend $100, so the price of this addition to your annual pass is worth it if you plan on visiting often.
Photo by Dan Kitwood/Getty Images