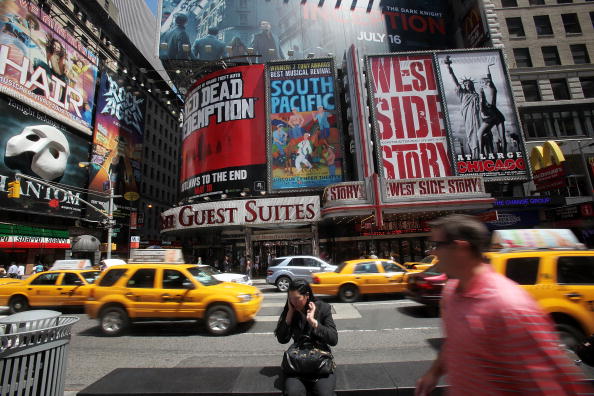 New York City is the city that never sleeps and while it may be expensive there are many free events in NYC worth attending.  It's not always inexpensive to enjoy certain things around the city, and that's why so many people are unable to enjoy as much when they visit. Fortunately, New York City really doesn't sleep, and that means that the city has a lot of time to come up with fun events and things to do around the different areas so that you can have a lot of fun without breaking the bank.
If you're going to be in or around NYC in the near future, you might want to consider some of these fun and completely free events. Each one has something a bit different to offer in terms of excitement, and it's going to ensure that everyone has a good time.
Central Park
There is always something happening in Central Park if you just look long and hard enough. However, you don't even have to actually go to an event to enjoy the park. In the middle of the summer, the park is a perfect place to lie down in the grass with a book. The spring is filled with beautiful flowers and views and the fall is exceptionally beautiful as the leaves change color and the sights are spectacular. However, there is nothing I love more than being in the middle of the park as the snow is falling around me, watching as everything turns a brilliant shade of white. And while it's not free, my favorite place to enjoy the park no matter the time of year is with a cocktail in hand and a beautiful water view at the Central Park Boathouse.
Staten Island Zoo
It's not always free, but did you know that on Wednesday from 2 to 4:45 you and your family can gain access to this zoo without paying a dime? This is because the zoo wants to allow those who might not otherwise have the opportunity to visit come in and see the animals, the exhibits and all that the area has to offer. Make sure to include this trip in your family activities. Join them on Wednesdays and admission is free for all who join.
New York Aquarium
The aquarium is pretty impressive, but it's not always affordable for those with families. That's why the aquarium allows visitors, on Friday only, to come into the aquarium free of charge from 3 pm to closing. It's technically more of a pay what you can kind of event, but even at just a dollar you can get in and take the kids to see the sights without actually spending much or breaking the bank.
Children's Museum of Manhattan
What's so great about locations like this is that they cater to kids. Even if your kids are loud and boisterous and in a mood that makes you want to avoid public places with them, they will love this place. It's catered to kids and for kids, so it's loud and boisterous on its own. And the first Friday of every month it's free for everyone to visit from 5 to 8 pm.
New York Botanical Gardens
There's nothing more impressive than a gorgeous garden like this to improve your mood and put you in a place that makes you feel good. That's why it's free for all from 9 to 10 am on Saturdays. Enjoy a lovely morning walk through the grounds and experience a little bit of nature in the middle of the city anytime.
Kayak on the Hudson
When the weather is gorgeous, why not take a quick lesson and then spend 20 minutes in a kayak on the Hudson just off Pier 26 at the Hudson River Park? It's a free activity that's open anytime the weather is nice, and it's certainly not your everyday activity for people in New York City.
Please Touch the Art
At the Brooklyn Bridge Park, you and the family can go free of charge to see the amazing art work and sculptures created by Jeppe Hein, a Danish artist who encourages all to please touch the work. This makes it really easy to take the kids and enjoy the show since you're not worried about them touching everything in sight.
The Museum of Modern Art
The MoMa is one of the most amazing museums in the world, and it's free on Friday nights from 4 to close. Spend some time checking out the most amazing art work in much of the world and see what it is you're missing in your life as far as culture is concerned; and pay nothing to do it.
Big Nose Full Body Wine Tasting
Here is the winner on our list; I know I have your attention now. You can drink all you want, free of charge, at this location on Saturdays while they offer free tastings of their more than 300 different varietals. Please allow us to note now that this is a good time not to drive yourself, not to skip a meal and not to go too crazy. We do not promote binge drinking, but we do promote responsible tasting (and probably using a babysitter on this day).
The Gingerbread Extravaganza
If you take a few moments to head to the Le Parker Meridien, you'll get to see all of New York City's most famous landmarks all made of gingerbread. It might not sound that fascinating right now, but believe me when I say that you will never see anything quite so interesting in your entire life. It's worth at least a visit once – and it's pretty much guaranteed that your kids are going to go completely crazy over this one when they finally see it.
Photo by Getty Images