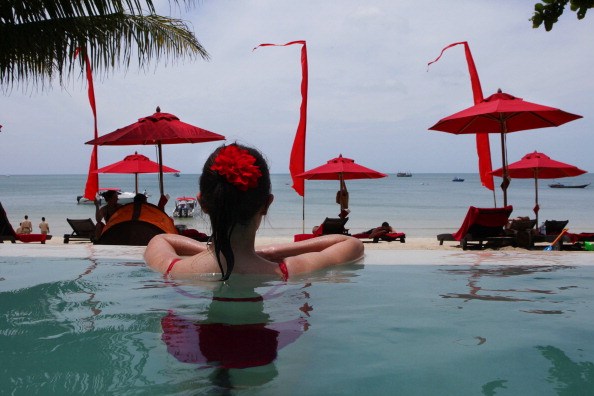 Sure, you can find and book your own vacation for a price that might seem cheap, but unless you're booking a vacation package, you have no idea how cheap your next vacation can really be. That's not to say that vacation packages are always the cheap option, but they're sometimes so much less expensive than a la carte booking that we are so shocked more people don't take advantage of this option. Most travel sites make it seem like this is the way to go all the time, and it usually is a lot cheaper when you book a package vacation. However, it's not always cheaper, and you should know when and why.
If you're considering a vacation package for your next trip, it might help you to understand when you should book as a package and when you shouldn't without wasting hours of your time searching for the best deals and comparing prices. We have a few tips that will make your next vacation purchase a little simpler, a lot cheaper and much more satisfying. Knowing what to look out for when booking a package will make your next vacation much better.
Don't Be Sucked in by Price
Sometimes you pick the cheapest option because, well, it's the cheapest. However, you have to look at more than just the price. For instance, yes, you might love the idea of a roundtrip flight and hotel in Orlando that costs you $350 per person. That's cheap, especially considering airfare alone is usually around $300. However, if that hotel is the Best Western located 30 miles from the heart of Orlando, is it really worth it? Trust me, as a Florida native, you want to pay more for a hotel and stay closer to the attractions or it will take you 2 hours to get everywhere you want to go in I-4 traffic.
Know That You Can Make Changes
You're not required to choose the packages that travel websites or airlines suggest for you. You have the power to switch and choose and make amendments where you see necessary. For example, you might want to choose the flight and hotel package, but not that particular hotel. Just change it; your price will change, but you will get what you want.
Use Partial Packages
You don't have to get car, hotel and airline packages. If you, for example, have free nights at a hotel or have a choice or a discount already, book your package to include just your flight and rental car. Sometimes this is the cheapest travel option when booking packages. Just remember that you are in control and you have the final say in booking your next trip.
 Photo by Paula Bronstein/Getty Images