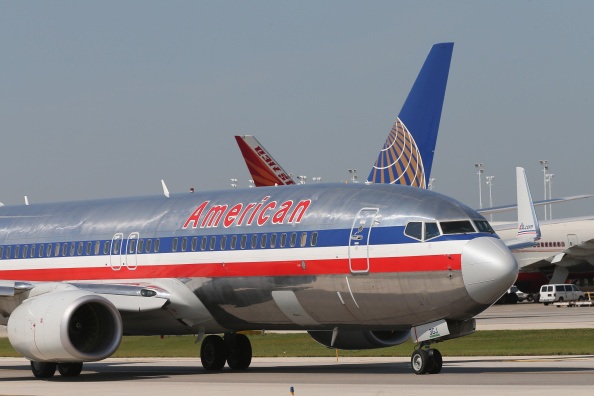 Elite airline status is about to become even more difficult to achieve than it has been in the past, which is saying very little considering just how many airlines have already made it more difficult and more strenuous. In 2016, American joins Delta and United in their qualification programs, making it more difficult than ever to reach elite airline status. Now that fares are more expensive than ever and it's not cheap to fly, airlines are making travel that much more complicated. It figures, right?
Since we can't get to elite airline status nearly as easily as we once did, it's important that we take advantage of whatever we can when we find a way, and we make it work for us. It might mean switching from our preferred airline to another, and it might mean seeing what all can be done in terms of earning points and miles and getting to that elite place.
Status Match Your Elite Airline Status
Alaska Airlines is one worth mentioning now that they are the only major player in the get miles for miles game. Most other airlines have changed their earnings requirements and now award their passengers for the price they pay rather than the miles they fly, which makes elite airline status nearly impossible. Now Alaska is it; fly their airline and earn for actual miles flown. Another way to reach elite airline status with Alaska is to take advantage of their status match program with elite members of other airlines.
Frontier
Hawaiian
JetBlue
Southwest
Air Canada
AeroMexico
American
Virgin America
United
US Airways
Send a quick email asking for status match to [email protected] and send with that your current elite card status – a copy of the card will suffice – and your most recent airline statement and photo identification. It takes anywhere from two weeks to a month to update your new status.
Buy Your Elite Airline Status Back with American
American is making a number of changes to their system this year, but it's all right since you can still buy back your elite airline status for a fee. The fee is anywhere from $400 to $2,500. The price is dependent on where you stood in the previous year as far as elite status is concerned.
American allows you to do this by logging into your account and checking your current status offers.
Another way you can earn your elite airline status with American Airlines is with the Citi AAdvantage credit card. This card will gift you 10,000 points toward elite status every year that you spend $40,000 with the card. With your monthly expenses and travel expenses to consider, it's far easier than you might imagine to do just that. Just remember to pay that balance in full at the end of each billing cycle.
Check Credit Card Offers
One way to earn elite airline status quickly in the new year is to go ahead and check for different airline credit card offers. Many come with special offers and additional benefits that allow you to go ahead and earn more points by spending more money and meeting different qualifications. These cards come in many forms, and the only way to see which one works best for you is to consider your personal lifestyle and spending habits. Which airline do you prefer, which airline services your home airport most, where do you travel most? These considerations will allow you to apply for the right card and beginning spending your way toward elite airline status as quickly as possible.
Take Advantage of Status Match Challenges
Some airlines will periodically offer this type of challenge throughout the year. Essentially, the airline will offer you a chance to earn so many miles or points in so much time. Once you do that, they will match what you earned and allow you to enter their elite airline status program through that method. All you have to do is figure out which airlines are offering their own status match challenges at which time, register for them with an online account with that particular airline and then go out and book miles or spend money on their card to meet the requirements and match their status. It's easy, but it does require some serious commitment, and you never know when it might occur.
Earning elite airline status is more difficult than ever, and airlines are not likely to change that anytime in the near future, so now is the time to earn as many points as possible to make it possible.
Photo by Getty Images