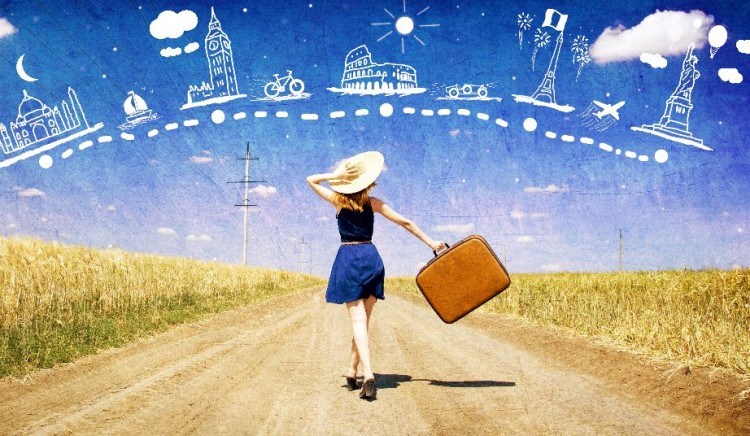 How To Get Free Travel
You don't have to be an expert traveler to get free trips. We all know how traveling can be costly, especially if you travel a lot with your family. A travel credit card that is good can assist you to rack up miles or points and you don't have to spend time planning tracking rewards or complicated transfers on your own. One way you can do this is by maximizing your credit card rewards and accumulating points through the various loyalty programs. Listed below are some techniques that have been so helpful to me. You can explore them to get free travels soonest possible.
Getting reward cards with more flexibility
Today, there are so many general travel cards and airline branded cards you can choose from. So which card should you go for? Most people opt for rewards cards that aren't tied to a particular airline to increase the flexibility of using the points that have been accumulated.
But, in case you are a loyal customer to a certain airline, do not ignore their branded reward cards. Consider looking up an online tool that will help you to know the travel card that you will benefit from more compared to the rest.
Get bumped
This is one way you can earn voluntary denied boarding compensation. Each time an aircraft is oversold, travelers can volunteer to take their flights later and get compensated. They key is booking flights that do not check luggage, are oversold and be among the first people to volunteer to take your flight later.
Consider joining loyalty programs
The major airlines have loyalty programs that allow their members to earn point each time they book for flights. People who go for business trips paid for by their companies can really benefit a lot from these programs. However, you can still benefit equally even if you travel on your own. These points can then be redeemed for free flights once you accumulate enough of them.
Sign up offers – take advantage of them
Many rewards cards will offer bonus points each time you sign up for a card and then spend a certain amount within a period of time as specified. In most cases, this applies for the first 90 days. The moment you fulfill this requirement, you can start earning points that will aid your free travel faster. You should also take advantage of the different offers provided during the year.
If you are planning to make multiple card sign ups, expert recommend that you do so after every three months instead of doing it all at once. This makes it easier for you to meet the set spending requirements for each card so as to earn the bonus points. The strategy is also helpful since it may improve the chances of getting cards approvals the moment you spread out the applications.
Utilizing credit card spending
If you use your credit card as a method of payment then each dollar you spend gives you more miles. We use credit cards anywhere they are accepted when making purchases. Before I knew this secret I was always reluctant to use any of my cards to pay for my daily purchases. Since I now have a goal to get free travel I use my credit cards to pay for groceries, gas, business expenses including all my regular bills like the health, car and homeowners insurance. I always dig deep to get things I can pay for with my credit cards. Again, I use the card that will give me more points for each purchase I make since the number of points earned per purchase varies from card to card.
Have flexible travel plans
The flexibility of your travel plans can go a long way in helping you get more from the reward points you have accumulated. For instance, you can choose to depart on a particular day (midweek flights preferably) just because there are more reward seats availed. Just the way you can compare flight costs at various times so as to get the best deal, you have to compare the total number of points you will require for a flight including the availability options for using points to book for your flight.
Do your online shopping through airline portals
Most airlines have at least one online shopping portal that lets you earn about 3 to 4 miles on each dollar you spend. What you need to do id to sign up using your flier number then go the links provided to merchant. You will not be charged extra money for your purchases and the bonus miles you get are posted in 60 days. Be sure to use your credit cards when making the payments in order to maximize your benefits as desired.
Signing up for newsletters
An airline newsletter will give you a quick insight on promotions and mileage deals. Signing up for the newsletters helps you stay in the lookout for such offers and you can jump on such quick deals and supercharge your point balance.
Adding an authorized user if your card issuer provides extra rewards
There are certain issuers who will reward you with miles or points when you add an authorized user when doing your card application. In case you have a family member or spouse whom you want to add to the account, consider doing it within the set time frame. However, be sure to get their consent before including them. An authorized user makes use of your account but they can't make any account changes.
Get more creative
Airlines always offer different ways for you to get extra miles. You can look up for such offers and deals on the airlines website. For example you can earn extra miles for opening a bank account or any other offer that you may find. All you have to do is get more creative and you can get the extra miles you require. You do not have to use extra money to earn your free travel anymore. These tactics we have listed will allow you to maximize your rewards for the spending you are already doing. All you have to do is spend strategically and you will reap the benefits.