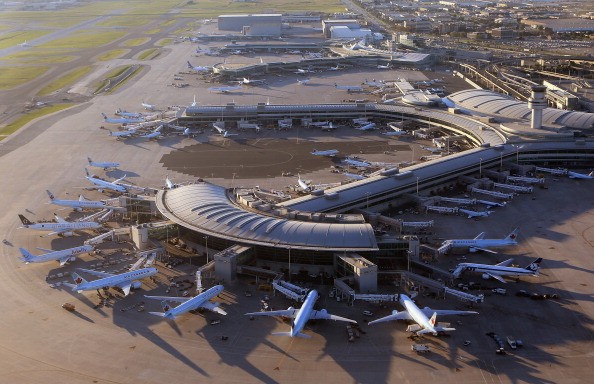 Whether you're just looking to book your next getaway to escape from the everyday realities of life for a few days, you want to go home for the holidays or you have some business to attend to, it's a great idea to go ahead and learn as much about discount travel as possible. Even if you don't really need to book cheap flights, you should. It's far better than spending too much money on travel that could be better spent elsewhere – such as in your savings account.
Saving money is always en vogue, no matter how much of it you have. And travel is always en vogue (I've said it before; it's the only thing you can purchase that actually makes you richer). However, that doesn't mean you are smart, sophisticated or money-savvy when it comes to booking a great flight for the cheapest flight. While we certainly aren't experts, we aren't totally out of the loop, either. There are a few things you need to know about booking travel, how to make it work and how to save the most money on flights. We have some of that information, and we are happy to share it with you.
Check the Price
One of the greatest ways to save money and book cheap flights is to check the price of the flight just prior to 24 hours after you book. When you do this, you get to see if the price of your flight dropped. We aren't asking you to check so you can depress yourself over the fact that you could have saved if you'd just waited 24 hours. We're telling you to check because you can then call your airline and ask them to provide you a refund for the price of your ticket. Not all airlines will do this, but the vast majority of airlines are happy to offer a refund in the amount of the overage you paid for a ticket yesterday than it is today. Try it and see what happens; you might just save significantly on your next flight.
Book One Way
Here is a little-known secret you might want to work on when you book your next flight. You don't have to buy the roundtrip ticket on one airline. You can actually check the fares on several different airlines for one-way trips to see if you can cut the price. For example, we went online to check prices from Tampa to Los Angeles, used the same travel dates and destinations and saved more than $150 on the price of an airline ticket by theoretically booking two different flights; one there and one home. As a roundtrip flight on Delta, the flight was more than $500 a person. When we booked it one way on one airline, it was $140 per person. When we booked the flight home on yet another airline, the price was $200 per person. This means that we could have flown on two different airlines for $340 instead of on one airline roundtrip for $500. See what we mean? Just do the math and do some checking for the best possible rates and deals.
Check with Small Airlines
I will say this again, and I've said it before; check out airlines such as Allegiant Air. It doesn't fly to major airports, but it does fly to small airports all over the country, and it flies into big cities all over the country. You can fly just about anywhere, and the prices are all one-way fares, and they're mostly less than $100 each way. I'll even tell you that my husband and I – along with family – rent a house in the mountains every single year for a week and we fly into Knoxville, TN to get there. For our family of 6 (our twins are brand new and sit in our laps so we only buy four tickets), we paid $39 per person one way and $49 per person to get home. If you pay to check your luggage ahead of time, you only pay $14.99 per bag instead of $25 – $50.
Small airlines are where it's at. Additionally, one-way flight airlines such as Spirit Air and Southwest are also great options because their fares are lower. Just be careful that they don't get you in other areas of your booking. You can get cheap flights, but if you don't know how to keep it cheap, it adds up. For example, don't pay for a seat on the plane. You'll get one, and it doesn't matter where. Don't pay at the gate for luggage, either, because it's really expensive. And be careful that you know the luggage weight rules. They're often a bit different on these airlines than they are on major airlines.
Check with Airlines
Don't assume that purchasing a flight on a discount travel site is the way to book a cheap flight. It's not always the case. Sometimes you merely need to check the airline's website itself to see the best deals and actually get a discount. I can't tell you the number of times I've booked flights on Delta that ended up being cheaper to book on the Delta website than they were on Travelocity, Hotwire or even Priceline. Just do a quick search before you make your purchase to see that the fare isn't cheaper elsewhere and then make your flight commitment.
Additionally, it's often less expensive to book tickets online than it is to call. Agents over the phone will give you a set price, and it's often more expensive than any other price you will find online. The same goes when you wait to buy a ticket at the gate. Online ticket purchases are often cheaper, and you can add package deals to them to make them even more affordable. For example, airfare is often less expensive when you book your rental car and flight together, or your hotel and flight together. Try it to see if it works for you and your next vacation destination.
Photo by Bruce Bennett/Getty Images