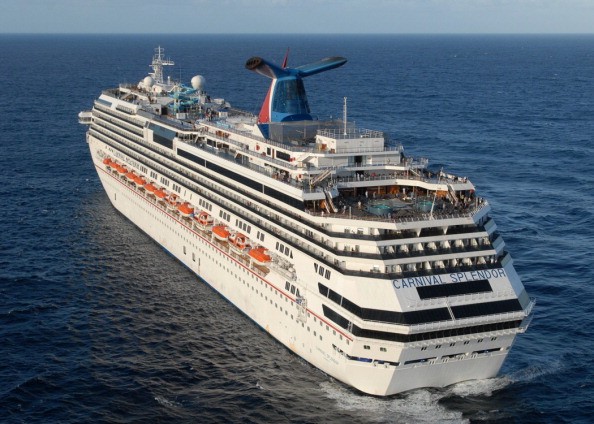 One of the best ways to see the Caribbean is on a cruise ship. The reason behind this thought is very simple; on a cruise ship, you have the opportunity to visit several islands on one trip at one low price. You see, the only other way you can visit three of four islands at once in the Caribbean is with numerous flights, different hotel stays, three different meals every single day in different locations, rental cars and that doesn't even begin to include things like excursions. On a cruise ship, however, you needn't worry about any of that. You have one room the entire trip, your travel is fun because it doesn't require heading through customs a dozen times, sitting on cramped planes and waiting in security lines at airports; it involves having a cocktail on the Lido deck while enjoying some time by the pool.
Traveling the Caribbean is a lot simpler and a lot more fun when you do it on a cruise ship. Of course, cruises can be expensive; but they're a lot less expensive than traveling independently. Where else do you get all you can eat meals and room service? There's a lot to love about a great cruise ship, and seeing all of the Caribbean is just one of the amazing benefits. What else is amazing is the fact that you get to do it all for one price; and we can help you get the best cheap Caribbean cruise deals around. Our tips and hints will help you book a cruise that's full of entertainment, good food, drinks and fun for a price that's downright cheap.
Travel During the Off-Season
Most people like to cruise during the summer when it's hot. What most people forget is that the Caribbean is beautiful year-round, and that they are far more likely to experience inclement weather during the summer than they are the fall and winter. And let's not forget that cruises are far more expensive in the summer and around spring break than any other time of year. We recommend book a cruise October through February. The weather is still beautiful, the number of people on your ship is a bit lower, and prices are significantly less expensive.
For example, if you book a 3-night Bahamas cruise on Royal Caribbean departing on a Friday in June, you're going to spend anywhere from $200 to $600 more per person than you would booking the same cruise in October. And as a Florida native, we're still looking at 85-90 degree temps in October, so the Caribbean is even warmer.
Buy the Cocktail Package
One way to keep your cruise cheap is to buy the cocktail package offered by your cruise line. It might seem like a big expense upfront, but if you plan on drinking a couple glasses of wine at dinner, cocktails throughout the day and mimosas with breakfast (no, we're not promoting alcoholism, we're just stating that this is vacation and we know how vacationers do it), you're going to end up paying far less for the package than for the cocktails. For example, if you purchase a drink package for $300 a couple, you'll probably save as much as $300 on drinks throughout the course of your 4 or 5 day cruise – or more!
Book Early or Late
Most cruise experts recommend that you book your cruise at least a year in advance or within the last few weeks before the cruise departs. This is the best way to save a bundle when traveling. How? Simple; you're getting prices when they're lowest because they're so far away that cruise lines want to attract travelers or they're so close that cruise lines are offering Caribbean cruises for cheap prices to fill empty rooms. Either way, take advantage of early deals and save big time; or wait until the last minute and save big time.
Skip the Ship-Offered Excursions
Okay, so this one is a kind of scary one for people who've never traveled out of the country before. Few people want to take the chance of being ripped off in a foreign country, and it's completely understandable. But guess what? You can actually get away with buying things for a lot less if you do it off the ship. For example, as a Florida native, a 3-night Bahamas cruise is common weekend fun around here. We've learned that it's a lot more money to book a jet ski on the boat when you get to Nassau than it is to just walk up to the jet-ski kiosk on the beach at Atlantis and pay cash. Trust me; everyone does it – and it's fine as long as you're in a very well-populated area.
You can pay hundreds to rent a jet ski for an hour through the ship's excursions, or you can go to the beach and ride the same jet skis that people from ships and hotels all over the island are riding; for $50. That's after negotiating the price, of course, but they're pretty easy. Please note that we do not recommend that you go anywhere that is not touristy – that's dangerous and it's looking for trouble. But if you're on the beach at Atlantis and want to rent a jet ski, you should go for it.
Finding a cheap Caribbean cruise is not difficult. You can pick up a last minute cruise deal for three or four nights for sometimes as low as $160 a person. You can book well in advance and get great discounts and deals through cruise lines that are offering onboard credits, too. This is a great way to get something else you want on your cruise for little to no additional money. And never be too timid to ask for a discount; you have no idea what you could get from the cruise line by mentioning you're on a birthday cruise, a military member or even a frequent past guest on the cruise line (that reminds us; sign up for a cruise account with your cruise line to become a past guest and you will get additional discounts and more ways to make your Caribbean cruise cheap).
Photo by Dylan McCord/U.S. Navy via Getty Images