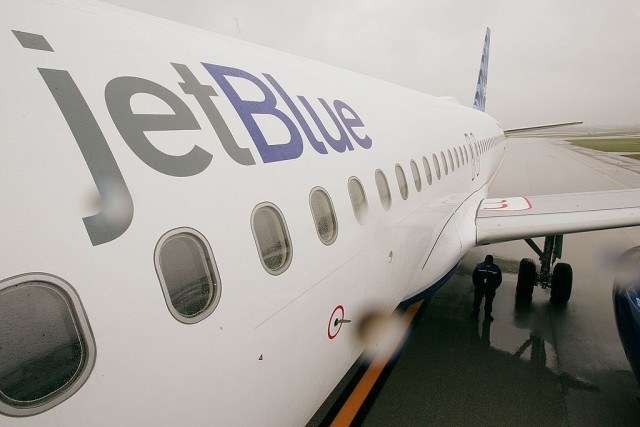 With the snow piling up and the cold air taking over (who said spring was coming early this year?) for those of you who live in New York City, it feels like time for a vacation. As a Floridian sitting on my back deck while my kids nap enjoying the gorgeous 75-degree weather and getting some sun, I can assure you that there is nothing better than nice weather, blue skies and the feeling of sheer relaxation. While it might seem as if that is light years away for you New Yorkers right now, it's not. You can book a flight right now to San Juan for only $180 round trip and spend as long as you'd like soaking up the sun in glorious Puerto Rico. Now that sounds like a good deal, right?
If we may also point out that these are non-stop flights from NYC to Puerto Rico, would that make you even more likely to book a trip right now? At the moment, you can book a flight from New York's JFK airport to San Juan for only $180. JetBlue is the airline that is offering prices this low, but other airlines such as Delta and American are also offering slightly more expensive discounted fares along the same route. The flights are priced like this from now until May. We don't know how long these prices will last, however, so there's not much time to waste before you book. Go ahead and book now and enjoy your trip.
You have just over three months from which to choose a date to travel, but know that many travel dates throughout the spring break timeframe (late March/early April) will likely not be included in this price range and will count as a sort of black out date for warm weather travel.
Photo by Getty Images