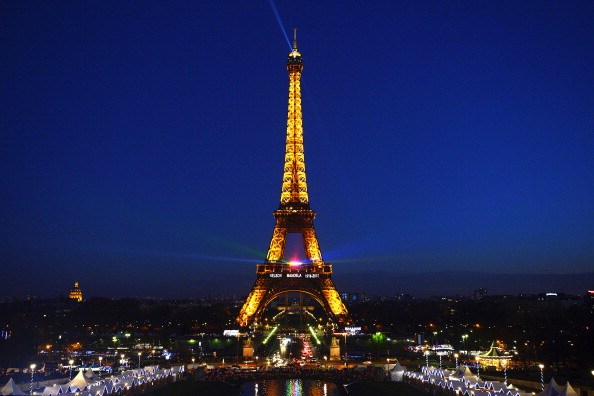 Planning a vacation around a tourist destination that you've been dreaming of seeing most of your life is a liberating and exciting moment for just about anyone. For me, the moment came when we went to Vegas with friends and took a helicopter tour above and inside the Grand Canyon, landed inside and got to have a champagne toast while in there. That was exciting.  On the other hand, being a lifelong Floridian, I find a lot of the attractions around here a bit disappointing even if others find them quite exciting. It probably all just depends on who you are, what you prefer and where you live, but some of the world's most famous tourist attractions are actually duds that disappoint. In fact, there have been actual studies and polls done on this subject matter, and some of the world's tourist attractions have been rated the most disappointing of all time. I didn't come up with this list, so don't blame me if one you love is on this list of disappointing tourist attractions not worth seeing as compiled by Reddit.com.
Waterways of Venice, Italy
It's not technically a tourist attraction so much as an actual city, but most people consider this city too much of a tourist trap. Votes were tallied and the overall feeling for this attraction was one of disdain at the busy streets, the impossibly long lines to do anything remotely worthwhile and the sheer difficulty people have getting around here.
Stonehenge
Most people who have been here say it's entirely too small and you're not even allowed to get close to it. It is small, even though it's big – if you get what I'm saying. There is no walking around here and taking photos with the stones. You can look from a distance but you can't touch. And that makes tourists feel a bit like their kids, and that's no fun.
Eiffel Tower
It's so busy and so packed that most people can't get up to see anything worthwhile, and therefore claim it's worthless and not even worth visiting. Additionally, it's been said by visitors that Paris is dirty and disgusting. Those people clearly weren't in the right part of town.
Hollywood Walk of Fame
I'll go ahead and tell you that there is nothing even remotely exciting about this. LA as a whole is kind of run down and dirty – old and gross. Unless you're on Rodeo or the surrounding areas, it's not worth it. Go to Malibu and have a drink on the water; that will cheer you up.
Pyramid of Giza
When people voted on this one, they stated that there is nothing magical about a majestic site that's close enough to be seen from a table at a nearby fast food restaurant. Well, that just about does it for us. Thanks, but no thanks.
Photo by Frederic T Stevens/Getty Images