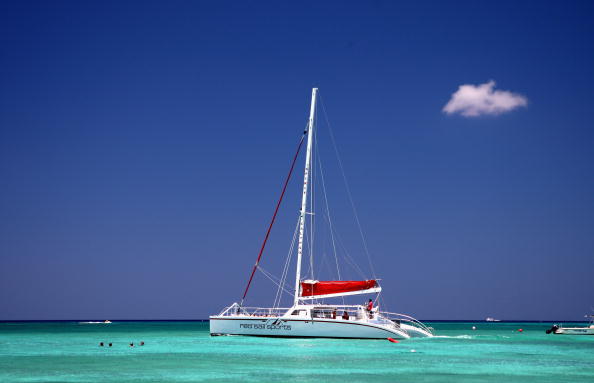 Everyone needs a little adventure in their lives. It's something you need to keep you young and feeling good about life. Adventure is the window to the soul; a way of life that keeps you young and healthy. However, some adventures are expensive. We have a list of just a few ideas you can try to help you make life more adventurous without breaking the bank.
Spontaneous Road Trip
There's nothing more adventurous than a road trip at the last minute. We're talking waking up one morning, blindly pointing to a place on the map and going. You can do this on the cheap by choosing a destination (somewhere you've never been) that's only a tank or two of gas away and packing a bag and going. The adventure is in finding places you've never been, trying things you've never tried and letting adventure take over.
Kayak
It's an inexpensive adventure, but it's an awesome one. Depending on where you live, you can rent a kayak for a few dollars and spend an entire day on the water. You can explore the shores along the edges of the water, check out wildlife and do something you've never done before. It's an adventure for those who aren't sure they want to become too adventurous.
Go on a Bike Tour
You can find local bike tours all over the country. If you can't find one near you, make one. Get on your bike with a group of friends and/or family members and ride. Ride until you can't ride anymore. Pack a small backpack with extra clothes and necessities and find a hotel along the ride. Enjoy a new place – one you found on your bike.
Water Ski
If you have a boat, this one is pretty inexpensive. You can rent skis for next to nothing. If you don't have a boat, you can go with a friend or pay for a tour. It's not that bad in terms of price – depending on where you live. Even if you've never done it before, it's something you can pick up quickly and easily – and it's awesome! If you're not ready to ski, try tubing behind a boat. It's an adventure you'll never forget.
Scalloping
This one is near and dear to my heart, being that I can do this 10 minutes from my home. It's a great, adventurous way to spend a day. Head out on the boat with your fins, mask and snorkel. Don't forget a cooler filled with ice and some netted bags. You'll hope into the ocean where it's 8 or so feet deep and look down into the grass to find scallops. Be careful; they're fast. But you can be faster. It's an incredibly fun way to spend a day.
(Photo by David Rogers/Getty Images)