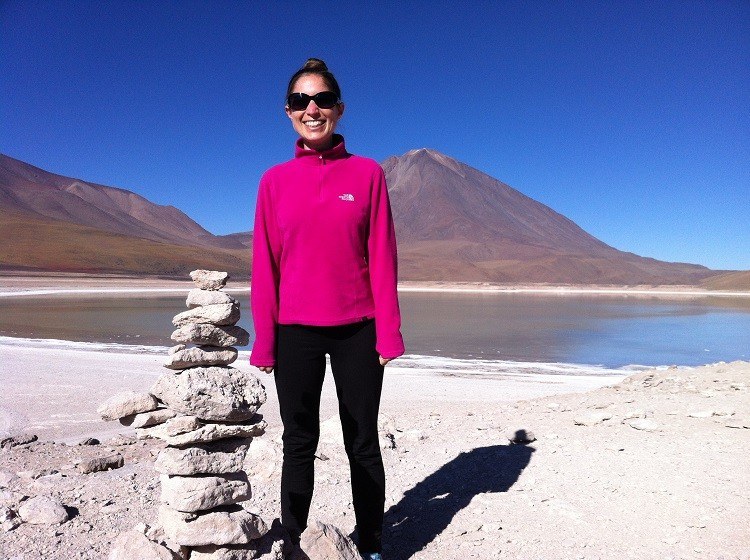 The holidays are around the corner, and everyone is busy hauling around for a favorite traveling destination. Those who have saved up during the year will be looking to have their stay in a posh hotel somewhere in Italy, Miami, Hawaii, Africa, or anywhere else luxurious. But just because your thanksgiving trip to Vegas last month cost you your hard-earned money in a shopping and gambling spree doesn't mean you can't enjoy yourself (well, actually it does but.. you know, who cares, right?).
You'd be glad to know that there are numerous cheap places around the world that are just as enjoyable (if not more than) as Obama's retirement plan. Here are five super affordable places to spend your holidays.
Cambodia
Cambodia is one of the cheapest travel destinations, even by Southeast Asian standards. Food and accommodation are painstakingly cheap, with numerous restaurants competing for visiting tourists. However, avoid the restaurants offering western food options such as burgers, pizza, and pasta if you are traveling on a budget. These tend to be far more expensive than local food and relatively inferior in quality. Private transportation between cities is also surprisingly cheap, although the public transportation is just as comfortable.
Taking the local buses can be a great opportunity to interact with the locals and discover hidden gems in the country. Take your time to explore and you will be surprised at what Cambodia has to offer. Occasionally, there's an organized tour that transports people from Vietnam to Cambodia, which is usually cheaper and fairly easy to arrange on your own. The tour will often drop you off at the Cambodian border, from where you can board public transportation into the country.
Those who have a knack for souvenirs can do some shopping at the local stores showcasing the Heritage Friendly Business Logo. Haggling is extremely fun in Cambodia. You can negotiate for virtually anything, from souvenirs to meals out to your hotel room. The secret is to make it fun and lighthearted to avoid getting frustrated.
India
India is widely known as an inexpensive travel destination, particularly for budget travelers. If you normally spend your holidays in Europe or North America, prices here can seem shockingly low. Even those who have toured other parts of the world would readily agree that traveling to India is an incredible bargain. To get a clear perspective of this, you can literally survive in India with an overall spending budget of $15 a day.
This would cover simple meals at local eateries, low end budget hotels for accommodation, and public transportation in the form of government & local buses, and third class trains. If you raise your budget a notch higher to, say $25 a day, you can travel an astonishingly lot more comfortably. More than that would ensure a wider variety of eating options, nicer budget hotels, and occasional first class trains.
Alternatively, you can book a dorm room in a hostel for as low as 50 rupees a night if you are on a really tight budget. However, budget hotels are abundant and quite cheap, with prices ranging from 300 to 500 rupees a night. Some locations also offer a private room for about 150 rupees, while more pristine destinations (such as Mumbai) can charge as high as 1000 rupees a night.
Vietnam
Vietnam is one of the most popular yet surprisingly inexpensive travel destinations. A stay in this beautiful country can cost you as less as 5 Euros a day, including transport, local food, a guest house, and some beer. A dish of rice or a bowl of pho at the street markets can go for as low as 20,000VND, while sit down restaurants charge between 40,000 and 90,000 VND. Generally, the fancier the restaurant is, the more expensive it'll be.
One liter of water costs about 15,000 VND at the convenience stores, while soda/beer is priced at 20,000 to 35,000 VND. Moving around is extremely cheap in Vietnam. For instance, a public bus ride around Ho Chi Minh City won't cost you more than 3,500 VND, while a trip from Da Nang to Hanoi by train will cost you about 750,000 VND. Most of the attractions in Vietnam revolve around the country's natural beauty, and are therefore not very costly.
To save money on long distance trips, consider traveling at night. The tourist buses can also be quite cheaper than local transportation when moving around the country, due to the "tourist" price charged at the bus station.
Honduras
After a long period of negative violent reputation, Honduras is slowly turning over a new leaf and becoming a hotspot for budget travelers. Honduras is packed with vast national parks, the Mayan Ruins, and tremendous wildlife that attract backpackers from all over the world. In terms of accommodation, budget dorms start from 200HNL a night, while private rooms can average 450 to 700 HNL.
Accommodation is generally cheap in Honduras, although parts of Roatan and Ultila can be more expensive. Cheap local places charge about 65NHL for a meal, but restaurants can go for a little more than 110HNL. There are numerous taxis in the country for transportation, but you'll have to agree on a price before getting in as they don't run on meters.
A trip around the city can cost you around 65 HNL, while a short ride normally starts at about 45 HNL. There's a national bus system as well, charging about 45 HNL per hour. Probably the most expensive activity in Honduras is dividing, costing about 765HNL per dive. National parks are extremely cheap to enter, going for as low as 65 HNL.
Bolivia
Bolivia and Paraguay are the only two landlocked countries in South America. One of the best places to explore is La Paz, the country's administrative capital, along Calle Jaen in particular. This street boasts some of the best preserved colonial buildings in the city, ornate black-grilled balconettes, and whitewashed facades, as well as a line of museums. The food and drinks in Bolivia are also exemplary.
A bottle of Pacena beer, for instance, costs an average of 1 Euro, same as a bowl of potato soup (chairo). But be sure to include plenty of heavy clothes when packing. Although the country is generally hot and humid during summer, the Altipano Mountains surrounding La Paz can tend to make the capital chilly all year round.