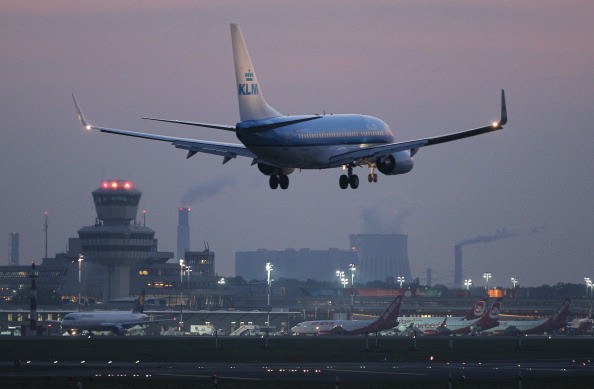 It's not exactly a big secret that using American Express Travel is not usually the most cost-effective way to travel. If you have any prior dealings with the travel portal, you know that the company tacks on travel fees, typically does not offer lower prices than other travel portals and, in general, is not the best way to book affordable and convenient travel. But that's not to say that using American Express Travel is not beneficial. Quite the contrary, in fact; using American Express Travel is actually quite beneficial in a number of very promising ways, and it's a great excuse to learn more about the travel portal and its benefits. You might not find the lowest prices every time you book travel through American Express Travel, but you certainly find that the other benefits often make up for those higher prices and the tacked-on fees. When is it beneficial to book travel through American Express? We have all the information you need to know right here.
Before you begin booking your next vacation through American Express Travel, understand that it's not always the most beneficial site to use when booking travel. But, don't be fooled by the 'cover' of this particular 'book,' either. What we mean by that is that you shouldn't skip booking travel through American Express Travel simply because a ticket looks more expensive through this portal than it does elsewhere. Consider any additional options and go from there so that you are guaranteed the best rewards, points and offerings available. Not all travel booking sites are created equal, and many have different benefits and options that will help your family make the most cost effective choices and decisions, and that is where American Express Travel is beneficial.
You might not book all your travel through American Express Travel, but when you know what makes it most beneficial and what makes it most doable, you're going to find that it's much easier to book your travel and enjoy the benefits and perks that are often associated with travel.
Customer Service
After spending the better part of the past week and weekend visiting my 97-year-old grandmother on her farm in Texas, travel is not something I want to bother with anytime in the near future if my 18-month-old twins are involved. Flying my husband, myself, our twins, our 4 and 7-year-olds, my mother-in-law and my parents to visit my grandmother was the easy part. The two and-a-half hour flight was fine (if not exhausting keeping two babies entertained for four hours past their bed time) but the subsequent six-hour drive was no fun at all to get to the farm.
Before we departed last week, I had a question for our airline. I knew that our baby's car seats would be checked free of charge – as they are on all airlines – and that our double stroller would be gate checked when we boarded. However, I was unsure about the pack-and-play we take for the twins to use at bed and nap times. Some airlines charge us for this and some don't, and since this particular airline charges hefty baggage fees upfront and then raises prices to $100 per bag if you wait to pay at the gate, I wanted to know ahead of time. Unfortunately, the airline's website did not provide such information.
I moaned and groaned and sighed and looked endlessly online for this information knowing that if I had to call the airline, my entire afternoon would be shot on hold, pushing numbers, listening to a recorded message and getting no answers. I was correct; I spent approximately 67 minutes on the phone. Most of it was on hold and then the last 30 minutes was spent being transferred from person to person to answer one simple question – because apparently no one can answer one simple question: Does the pack-and-play count as a free baby item or as a piece of luggage I need to pay for now so it's only $40, because I'm not paying $100 each way for it to come with.
Customer service for the airline was awful – as is most customer service in the travel industry. However, the same is not true of American Express Travel. I would have paid more on this trip if I'd had a customer service experience when calling about the luggage question I had to go through American Express Travel and receive an answer to my question in a few minutes rather than over an hour – and did I mention I still did not receive a satisfactory answer?
Booking through American Express Travel means you receive access to great customer service, quick help and humans that actually respond to you and have the power, knowledge and know-how to actually be useful. This by itself makes up completely for the fact that prices are higher and fees are tacked onto booking travel through American Express Travel.
Being an American Express Cardholder
Anyone can book through American Express Travel, but it makes more sense and it's more beneficial if those who are American Express cardholders do this themselves. For example, if you are an American Express cardholder, you will be able to earn more points for every dollar that you spent. Since you can redeem your American Express points for free travel, this makes the most sense. The most beneficial American Express cards to have when booking through American Express Travel are the Platinum card and the Premier Rewards Gold. Cardholders with a Platinum card are not required to pay booking fees through American Express Travel, which can save anywhere from $7 to $11 per ticket per booking. Those with the Premier Rewards Gold card from American Express earn four times the points when they book travel through American Express Travel than they do when they book anywhere else.
Since all American Express credit cards have their own points and reward systems, it makes sense to go through and see what services and benefits your particular card has to offer when it is used to book travel through the American Express portal. You might find that your card doesn't offer much or that it offers more than you expected. It's always beneficial to know, however.
Added Benefits
Another of the noteworthy benefits through booking vacations through American Express Travel comes when you book a cruise or hotel vacation. Again, the prices are not necessarily the most affordable, but the added benefits are often enough to make up for that. For example, sometimes you have to do a little math and comparison to find out that American Express Travel bookings look more expensive upfront when it comes to booking a cruise or hotel stay, but they're often the least expensive in the end.
Let's take into consideration a cruise booked through American Express Travel that is going to cost $900 for two travelers for a simple three night cruise to the Bahamas. Perhaps booking through another travel portal brings the price down to $750 total for two people for the same price versus the added $150 American Express Travel is charging. However, the other travel portal isn't offering any extras while American Express Travel is offering each passenger a $150 onboard credit. This means that each passenger now has $150 to spend on the ship on dining, beverages and even entertainment. That makes the price of this trip booked through American Express actually cost the traveler $600 instead of $900 and that makes it far cheaper than booking through the other travel portal.
In the same category, American Express Travel offers travelers hotel perks, too, that might make up for the slightly higher prices. Additional benefits such as guaranteed late checkout, early check-in and even free wi-fi are always available to those who book their travel through American Express. Additionally, many hotels also offer free breakfast and other freebies and upgrades to anyone who books their travel with American Express Travel. It often makes it worth booking cruises and hotels through this site rather than elsewhere.
Pooling Points
One of the biggest benefits of using the American Express Travel site to book travel is the fact that you can pool points. It makes sense to become a member of the many different travel rewards that are offered by hotels, airlines and cruises so that you can do this. What this means is simple. Let's say that you are a Delta SkyMiles reward member and you earn points every time you fly through Delta. Now you book a trip using Delta as your airline of choice through American Express Travel with your American Express credit card. You will now earn points for both your credit card and your flight, and that adds additional points to your accumulation. Now you can pool these points and use them to book travel through American Express Travel on a Delta flight that's either exceptionally discounted or even free depending on the number of points you have.
What this means for those who book travel through American Express is that you can more quickly earn points and redeem them for free travel when you book through the portal and pool your points. It's a great way to earn more by spending less and still travel free more often. It's difficult to turn down a proposition like this, especially when you are earning more points than ever before since American Express cardholders do earn more points when they book their travel through their own American Express Travel portal.
Additional Insurance
Travel insurance does not come cheap. In fact, it's often very expensive as it does base its fees on the total cost of your trip. Essentially, what we are telling you is that you are going to have to pay even more if you book travel and want the additional travel and accident insurance. And while we often tell you that it's not always necessary to purchase trip insurance when it comes to domestic travel, it is always pertinent that you purchase this added protection when traveling internationally. When you book travel through American Express Travel, you're going to receive some seriously beneficial additional insurance automatically, without paying any additional fees.
Anyone booking travel through the American Express Travel portal is automatically granted $100,000 worth of free insurance for each person on the trip that covers dismemberment and accidental death for all travel purchased through American Express Travel with any American Express credit card. It's worth it to consider this type of booking simply for the added travel protection.
Before You Book using American Express Travel
Before you begin booking travel on the American Express Travel portal, ask yourself a few questions. Do you like to travel on an airline that is not listed as one of the ones that American Express Travel allows you to fly? If you do, you will not find it beneficial to fly here or book travel here. Additionally, the cost is not always worth it to book flights or travel through American Express Travel if there are not any added bonuses or upgrades available. If you're booking just to earn some extra points through American Express, it might be less expensive and more beneficial to skip that and simply book elsewhere to save some money and still earn some points using your American Express card.
Photo by Getty Images