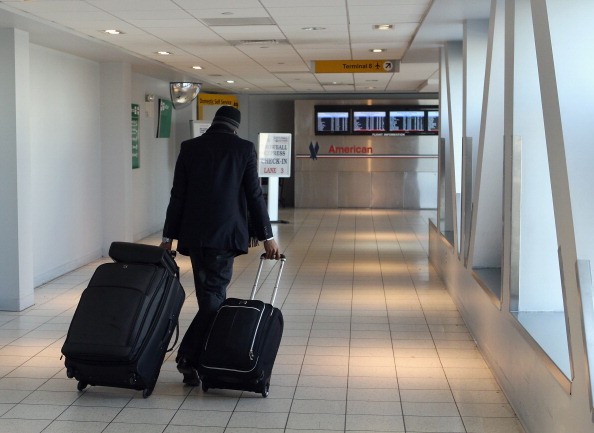 It's that time of year when people all over the country are dying to get out of the cold and head someplace warmer for a great vacation that doesn't include gloves, snow or ice. Florida makes a wonderful destination for people who are looking to get out of the cold and enjoy some fun in the sun. Trust me, I live here; and it's been 80 everyday for the past week. Now is a great time to visit Florida because it's considered our "off" season. Hotels are cheap, flights are cheap, and the theme parks are nowhere near as crowded as they are during spring break and summer vacation.
So just how do you find cheap flights to Florida this time of year? It's not that difficult, and it really doesn't even require a lot of thought or effort to make it happen. You can literally get online and spend about 5 minutes searching until you find the best flight, the cheapest flight and enter your payment information so you can claim those tickets for yourself. However, we do have some options that will make your flight a little cheaper.
Book on Allegiant Air
This is my favorite little-known fact to share. Say you're coming to Orlando to spend some time at the theme parks (with everyone else in the world). You don't have to fly into the Orlando International Airport. You can book a flight on Allegiant and fly right into Sanford and drive the extra few minutes into Orlando, and pay a lot less. Depending on where you live, there is probably an airport that services Allegiant, and you can book flights at low as $14.99 one way. Trust me – we do it all the time.
Fly Mid-Week
It's more expensive to fly into Florida on the weekends than it is during the week, so book your ticket on a Tuesday or Wednesday and you might save a little money on the entire trip. It's worth a shot, even if the savings is only a few dollars per ticket.
Skip the Big Airports
Sometimes it's better to fly into airports just a little farther or smaller than the one you want. For example, we'll use Orlando again. Tampa is only an hour away, and the airport is always less busy, the flights are always cheaper and the trip is always that much more enjoyable. Especially when you're standing in the security line waiting to board your flight.