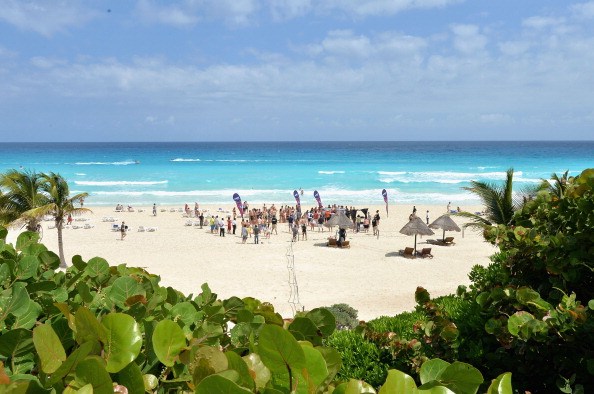 Cancun is one of the leading spring break destinations in the world, and that means people are already all over the internet looking for a way to find cheap flights to Cancun. The good news is that airfare to Cancun is relatively inexpensive in the first place, which makes it very easy to find cheap flights so that you can enjoy a fun spring break or even just a relaxing family vacation. Because despite its reputation for being a happening spring break destination, Cancun is also a tropical getaway for couples and families, and it's a beautiful location. So if you're in the market for a flight to Cancun that will save you money so that you can book a trip to spend some time with people who matter to you, let us help you find the cheapest tickets available. We have a few suggestions that might just help.
Book Package Deals
To get really cheap flights to Cancun, try booking your trip as a package by booking your hotel and flight together. We just tried this and found that we could save an average of around $200 on our total trip bundling these two options in a package. That's good savings.
Check Discount Sites
Expedia, Travelocity and Cheaptickets are just a few of the discount airfare websites that offer discounted tickets to locations including Cancun. You might be able to find less expensive airfare booking this way than you might booking straight through your airline.
Try Jet Blue
I love Jet Blue. I love it because it's always such a seamless airline, the seats are a bit larger and there's always more space. And their prices are always good. So try them. The airline offers direct flights from  many East Coast cities to Cancun that save both money and time for those looking to get away from the cold to enjoy a little fun in the sun.
Photo by Larry Busacca/Getty Images for MTV