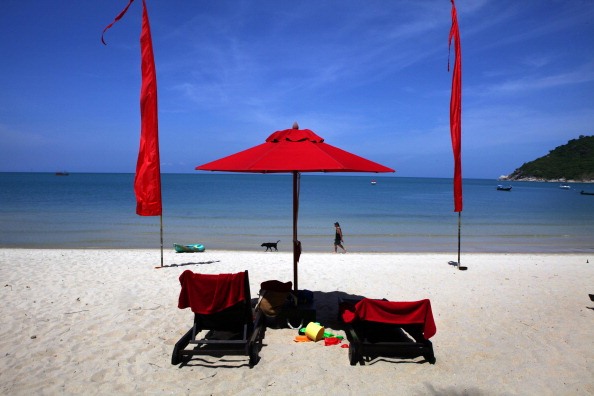 It's every parent's worst nightmare; summer vacation. While we all love the additional time with our little ones, we also know that it's only going to take one week of being home from school before the, "I'm bored" and all the arguments begin. Summer vacation is difficult for parents who are used to busy schedules and routines. What this means for families is that it's clearly time to plan a summer vacation for your family to enjoy once boredom sets in and your patience wears thin. Here are three great family-friendly vacation destinations in the US.
Orlando, FL
It goes without saying that Orlando is the most family-friendly location in the country. How could it not be, given that it's home to the Walt Disney World Resort? In addition to Disney, your family will enjoy Orlando for many other reasons. Harry Potter lovers will enjoy a day spent at Hogwarts at Universal Studios and Islands of Adventure. Sea World is great for animal lovers, and if your family loves the idea of seeing alligators, Gatorland is a great destination. If you want to see a bit "more" of Florida while in Orlando, consider booking your room at the Gaylord Palms, where you'll be able to choose from a room in three different atriums designed to replicate the Keys, St. Augustine and the Everglades. There are even real gators in the Everglades you can watch eat at certain times each week.
Norris Lake, Tennessee
Located in the mountains just north of Knoxville, Norris Lake is a great family-friendly vacation destination for your family this summer. Try renting a house on the lake for the entire family, and be sure to bring the boat. The water is the most beautiful shade of green, completely see through and absolutely wonderful. You'll spend days on the boat, skiing, swimming, tubing and just relaxing. Be sure to hit the grocery store before you make your way up the mountain, however, so you can pick up everything you need to cook your meals on the deck of your gorgeous rental. It's relaxation at its finest.
Honolulu, HI
There is nothing more beautiful than time spent in Honolulu. While I personally recommend staying on the North Shore (the Turtle Bay Resort is fantastic), downtown Waikiki is a bit more family-friendly with its many hotels (including the Aulani, the Disney resort near Waikiki) shops and restaurants. Your kids will have the summer vacation of their dreams here.
(Photo by Paula Bronstein/Getty Images)