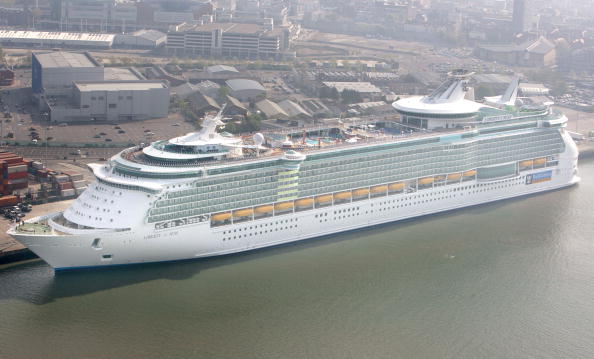 Cruising is certainly a fun way to travel. I'm not going to tell you it's my favorite method of travel, because it is not. We cruise because we live less than two hours from three different ports in Florida and it's a fun way to spend a weekend. More than three nights is too much. We like to cruise with our kids, we like to cruise with groups, we don't love it as much when it's just the two of us. However, it's cheap, it's fun and it's casual. If you're looking for something upscale and high-end for the weekend, you will not find it on a cruise ship. But if you're looking for an affordable family vacation in a casual atmosphere, you're going to find all that and more on a cruise ship. The good news about cruises is that they are one of the most affordable ways for the entire family to travel because everything is all mixed into one price. There are no extra fees, there are no room fees, flight fees (unless you live far from port), hotel fees, rental car fees; it's all just one price and one big bunch of fun.
It's Almost All-Inclusive
If you don't drink soda or alcohol, you can cruise completely all-inclusive provided you only sight-see at your ports of call. It's not hard not to spend money on a cruise ship if you're not a drinker and tea, coffee and water will do it for you. However, even if you do like those things, you can actually go ahead and purchase packages on cruise ships for very little that allow you to spend next to nothing for unlimited drinks while aboard your ship. This makes it even less expensive since most people will drink far more than they actually paid for to obtain these passes.
Tips and Gratuities are Not Required with Every Purchase
While you are highly encouraged to leave gratuity for the people aboard the ship on the last night you are in your room – you will be provided envelopes to do so – you don't have to worry about tacking a few extra dollars onto every purchase you make each time you order a drink or something else aboard your ship. These waiters and bartenders aren't making $2 per hour an relying on tips for their service. They're actually being paid well, so you can leave an optional (please leave one) tip at the end of your cruise to be dispersed amongst the staff.
Kids are Cheaper
If you have kids and you want to take a cruise, they're less expensive. For example, when you have more than two people to a room, the extra people are a lot less, especially if they are children. You will get to cruise for your regular price and then pay for them to cruise for what seems like next to nothing – usually around $200 give or take – and that's pretty much the cheapest you can take kids anywhere.
Food is Included
Some ships have optional places you can go to purchase specialty food, but otherwise all your meals and food is included in the price of your stay. You'll end up paying nothing to eat every single meal aboard your cruise. When you're cruising with your family, that's a welcome moment. It's expensive to feed an entire family when you are out to eat, so it's nice to know that your kids and you can eat whatever you want as often as you'd like without having to pay a dime for it, since the cost of your  meals was included in the price of your stay. It's a nice alternative to paying full price for meals at restaurants all day long on other vacations.
Kid Camps
If you want a little time alone on your next cruise, you can still get that. Your kids have options. They can go to kids-only locations that are staffed by fully-trained professionals whose sole job is to provide entertainment for your kids – at little to no cost to you. You can put the kids in day camp for a few hours while they have fun with new friends they're making and you can enjoy a massage, some time reading by the pool or anything you want.
Entertainment
Cruise ships offer free entertainment all day long. You can go to Broadway-style shows at night, the captain's cocktail reception, the on-deck entertainment, exercise classes, dance classes and so many other options. Your family has no time to find themselves bored or longing for anything else while on board your ship, and most of it is free of charge. Additionally, you have a swimming pool, Jacuzzi, sport courts, waterslides and many other options to consider when you are on a cruise. Your boat will dock in many other locations, and that means you can do whatever it is you want to do when you are on a cruise.
You Get to Pick your Price
The best part is that you can work a cruise easily into your family's vacation budget. If you're looking for something cheap and short, a family of four can cruise for three nights on a Carnival cruise to the Bahamas out of Florida for less than $1000 total. If you have a bigger budget, you can go on a cruise line that's a bit more high-end and upscale, and you can go on a longer cruise to a more exciting destination (and I apologize for implying the Bahamas aren't exciting, but they do lose their appeal to us Floridians after the 20th time you've visited).
Cruising allows families to make the budget, pick the fun, and have a blast and all while working with what you have. You can pick and choose what's important to you, make your plans as you see fit and do some extras if you feel the need to splurge once you are there in person. It's all up to you, but it's certainly the least expensive way to travel with the entire family.
Photo by sbw-photo/Getty Images