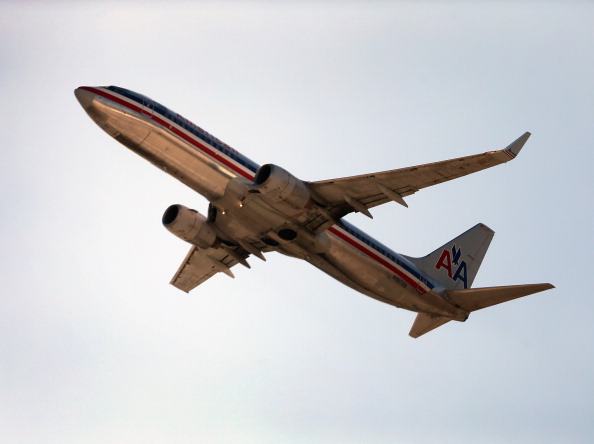 With the holidays upon us, Spring Break in just a few months and summer vacation practically right after that and then the arrival of the holidays yet again, there's always a trip or a vacation in the works. You want to go home to see the family and you want to go somewhere amazing and experience something new. Travel is amazing – provided you can afford to do it. It's not always easy for people to afford to go where they want, even if it's just home for a long weekend to visit loved ones. Rising costs associated with air travel, rental cars, hotels and other the cost of other tickets are not cheap, and that means many people choose to stay home.
What if we told you we could help you travel cheap, and that cheap price includes everything from your airline tickets to your show tickets to your rental car and hotel? There are a few tricks of the trade that make it possible to book cheap travel that includes tickets on flights, rental cars and even fun excursions, and we can help you find those. All you need to do is start planning on visiting your dream destination; but be open.
Many of the best deals and the most inexpensive travel deals require that you be flexible with your travel plans. It might mean picking a different location, such as a trip to Jamaica instead of the Caymans; but you're still going to the Caribbean, so who cares? It might mean choosing a trip in September instead of May, or choosing to fly out on Wednesday instead of on Saturday. There are so many little things you can do to make your flights less expensive, your hotel less expensive and even your tickets for things you want do to, such as Broadway shows or other excursions. You just have to be open.
Go When it's Not Popular
Okay, so this doesn't work if you're looking to go somewhere amazing during Spring Break. However, if you're open to traveling anytime of the year and not just on school breaks, you're going to be in for a big treat. I'll tell you why; most places have an off-season and the prices to get there and stay there go down big time. My husband and I were planning on making a trip to Hawaii several years ago BC (before children) for a week in the middle of summer. We checked prices and we realized that airline tickets were not cheap. In fact, they were more than $3000 for just the two of us. So we decided to check around and see if they were a little less expensive another time and found that if we went in September (for my birthday) we could buy exceptionally cheap airline tickets. How cheap? We flew from Florida to Hawaii and home for $1180 total. That's for both of us – not each.
We also paid around $200 per night for a beautiful balcony room overlooking the ocean at a four-star hotel. If we went during their busy season, we'd easily pay $500 a night for the same room, if not more. Be flexible with your dates and you can buy tickets cheap.
Book Package Deals
Bundle that car, hotel and flight together and you'll save in a major way. These are called travel packages, and they're often less expensive than booking your travel a la carte. Just try it out and see. Most people skip this because they are intimidated by the upfront prices, but it's much less expensive to do this than it is to book everything separately. You can even book your excursions, such as Broadway shows, sports tickets and more on certain websites as part of your package and save tremendously.
What's even nicer about this is the fact that you can actually choose the kind of hotel, rental car and fun activities you want without being stuck with anything that's not your preferences.
Check For Deals on Coupon Sites
We love this concept; did you know you can book really, really cheap tickets by looking up Groupon or LivingSocial travel deals? You can save so much money on a trip that you might as well never book anywhere else again. Whether you're looking to stay local or travel the world, you can often book fares that include hotels or all-inclusive deals that are so inexpensive they are too good to pass up. For example, there is a gorgeous hotel in the Bahamas that often offers an all-inclusive vacation for around $300 per person for 4 nights, and that includes everything but your airfare. However, the cost of airfare to Grand Bahama Island is less expensive than the actual hotel when booked without this package, so it's totally worth it. There are even deals for things like a 10-day trip to Amsterdam or Ireland or England with airfare for $800 a person. These are very general ideas of what's being offered at any given time. However, they're worth a second look, because they are very cheap.
Skip the Travel Agent
It might seem like you will get the best deal by using a travel agent, but you have to pay their fees. You can skip this and book your own travel itinerary. It's not that difficult, and it's actually fun. And you save the middle-man. Provided you know a little bit about where you are going – and we do recommend you do some research so you know where to go and where to steer clear from – you can book on your own with little effort and save yourself agent fees.
There are so many travel sites in the world that you can actually find great deals at many of them on your own without the help of someone else. You can compare airfare rates, hotel fees, and rental cars. You can choose your own prices on certain websites, and you can even book your travel with insurance so that if you have to cancel you can still get your money back.
Photo by Joe Raedle/Getty Images