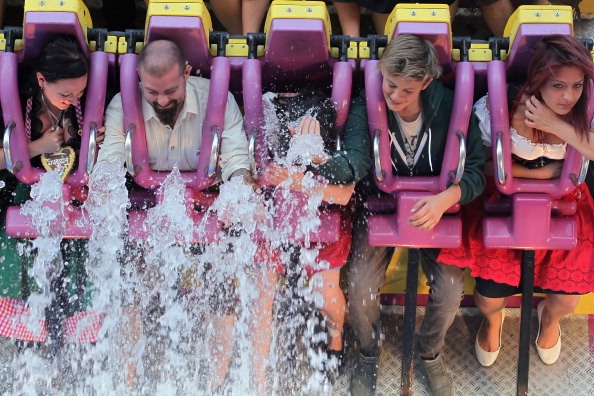 Hersheypark is a favorite destination for many people, but no one more so than Pennsylvania residents that live in the area. The park is designed to keep out of town visitors and residents from the area entertained and amused, but many people are curious whether or not discount tickets are available. There are a number of ways you can save at the park, but the best way to save is with an annual pass. No other ticket discounts are as big as this Hersheypark discount ticket.
Why Buy Annual Passes
If you plan on visiting the park two or more times throughout the year, including seasonal events, an annual pass is the way to go. Two visits more than pays for the cost of admission, and you can go anytime you want. This means all visits after two are free of charge, when you do the math. That's the biggest discount imaginable.
Free Parking
It might not seem like a big deal, but if you visit the park 10 times per year (that's less than once a month), you're going to pay a total of $120 for parking each time in addition to the entrance fee. If you purchase the annual pass, however, you get free parking. That saves you $12 during every visit to the park you make throughout the year.
Free Seasonal Shows
The Christmas event, the Hersheypark in the Dark event and the spring events are all free of charge when you use your annual pass. These aren't overly expensive when you buy one ticket at a time, but buying a family tickets to these events throughout the year can add up to hundreds of dollars. It's better to go annual and get in free at all times.
Discounts on Food and Merchandise
Finally, the last reason to buy an annual pass to Hersheypark is to save even more. This discount is one of the best ones. Everyone knows theme park food is expensive, and so is theme park merchandise. However, if you have an annual pass, you will save 15% on the price of all food and beverages when you shop and eat at Hersheypark. That's a big savings, especially if you have a family.
Photo by Johannes Simon/Getty Images